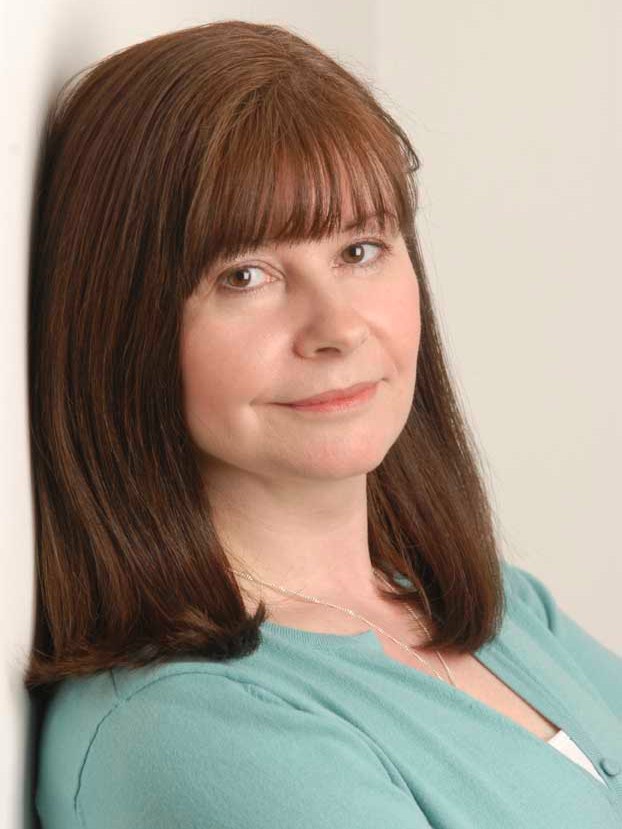 Today we're very happy to welcome again Suzanne McLeod on Book Lovers Inc. We originally planned this interview for the release of The Bitter Seed of Magic (Book #3 in the Spellcraker.com series), but the release date has been pushed back to February. In the meantime, this is the occasion to get to know the fantastic Suzanne a little more *wink* and maybe win the first 2 books in the series. Let's give Suzanne a warm welcome!! =)
The HEA Lover: Suzanne can you please tell us a bit about yourself?
Suzanne: Hi, Book Lovers, and thanks for having me back again. Umm, so you want to know about me? Well, I'm a writer (no surprises there, then *g*), and I do other stuff to earn a crust (which is too boring for here *sigh*), and I occasionally bake skull-shaped cookies; always take the household hound for walks; sometimes watch TV (especially if it's something supernatural! Current fav is Merlin); and when I'm not writing/working (and sometimes when I'm supposed to be *looks innocent*), I read lots and lots and lots of books!

The HEA Lover: Describe a typical day of writing? Are you a planner or pantser?
Suzanne: I toddle off to my Writing Cave* and plug into my laptop first thing (after the usual dragging myself out of bed, necessary ablutions and breakfast of porridge – no sugar – tea and orange juice), fiddle around with yesterday's words for half-an-hour or so as I psyche myself up to start bleeding typing new words, then keep going (fuelled by numerous cups of tea) until it's lunch time. Then after lunch and walkies with my dog, I rinse and repeat until tea time. Then I either watch TV or read, or the closer I get to DEADLINE HELL (which always deserves to be in capitals!), I do another rinse and repeat in the evening until about ten when I fall – with a zombified brain – into bed.
Oh, and I'm what Jaye Wells (my crit partner) calls a planster. I plot away, then once I start writing, pull on my creative pants and follow whatever trail my muse, a.k.a. subconscious mind, comes up with!
The HEA Lover: What do you think is the difference between a reader and a real Book Lover?
Suzanne: Hah, that one's easy! A reader is someone who picks up the odd book, but might put it aside to watch TV, or eat, or whatever, whereas books come first for real Book Lovers, and they never leave home without one (or two if they're getting close to The End!)
The HEA Lover: What can you tell us about the London of your book? What make it special?
Suzanne: A lot of the time I use the real London in my books, which is what I think makes it special. It means that once you've read the story, you can go visit the setting and see where the story happened. Of course, I can't guarantee that you'll meet a witch in Covent Garden market, or see the pixies animate lions in Trafalgar Square, or party the night away with the vamps in Sucker Town (if you can get past the Beater goblins) … but it's always possible … in my Spellcrackers' world!
The HEA Lover: Your world is full of different paranormal creatures like vampires, trolls, satyrs and brownies. Where can we find those brownies? *puppy eyes* We swear to not tell anyone- EVER.
Suzanne: Well … brownies are shy creatures and y'know, I'm not sure if I should tell you this, but …*lowers voice* … forget that old myth about putting out saucers of milk and loaves of bread in your kitchen, instead go straight for the single malt whisky and fancy cup cakes, and the brownies will love you forever *g*.
The HEA Lover: Why did you decide on a world where the paranormals are "out" in the open and not only hidden in the dark corners? Is this your favorite while reading Urban Fantasy, too?
Oh, it's not so much my favorite – I love all types of UF – but I naïvely thought that having everything out in the open would be the easy way! That I wouldn't have to worry about my characters keeping secrets, or about "normal" folk believing in things. Boy, was I wrong! Having all my paranormals "out" meant I had to create this whole alternative history, and decide what "actions" would be legal, or not. And work out how all my different paranormal creatures had interacted with each other over the centuries, and what it meant for my story lines … *tears hair out*.
The HEA Lover: You're series got its name from Genny's employer: spellcrackers.com. In your series you combine the magical world with modern technology. I think this is really inventive. We usually only get the technology hating magic users. Why did you decide to combine this in your novels?
Suzanne:
Thank you :- ). I combined magic and technology because Spellcrackers exists in the "real" world, and because my supernatural creatures have always been around. So as technology progressed they would have had to find some way of working with it, otherwise they would have got left behind. So for those who are either magical, or deal in it, they've devised ways – Buffer spells and surgical gloves to name a couple – to protect those areas of modern technology (such as computers and mobile phones) that are more susceptible to going wonky around magic.
The HEA Lover: Your heroine Genny is a Sidhe fae with no skills when it comes to making a spell. But she knows how to break the magic of others. What is different about her? What makes her personality special in your eyes?
Suzanne: Genny is brave, loyal, and ready to fight to save her friends (or even those who aren't her friends if she thinks it's the right thing to do), and she's not too worried if it means doing something that lands her in more trouble. She's also very independent and used to relying on herself, though as the books go on she's learning that "going it alone" isn't always the answer. What makes her special to me is she can't rely on magic to get her out of things, so she has to think on her feet to beat the bad guys. Not only that, she's got her own moral code – it's more grey than black and white – so she's not above using tricks, threats, or occasionally violence if she thinks it will help her; though sometimes this ends up making things more dangerous (and more interesting).
The HEA Lover: What can we expect of The Bitter Seed of Magic? Will we have our fix of Hot Finn and Sexy vampire Malik al-Khan?
Suzanne:
Genny's got her work cut out finding a way to crack an eighty-year-old fertility curse that's afflicting London's fae – and not in the way that the fae want her to. On top of that, a faeling – a teenage girl – is fished out of the River Thames, dead and bound with magic, and Genny is called in to see if the curse is at fault … which ends up with all sorts of dangerous secrets being exposed, and Genny at risk of being the curse's next victim! *cue ominous music* :- ).
The Bitter Seed of Magic is published 17th February 2011 in the UK, and in April 2012 in the US – I'd love it to come out the same time everywhere, but sadly it's not my decision :- ( – But you can always order it from The Book Depository with free worldwide delivery! *looks hopeful* : -). And yes, Finn and Malik are both in the book, and they both [redacted for spoilers] *teases*.
The HEA Lover: Will there be more books in this series?
Suzanne: Yes, there are three more books scheduled: The Shifting Price of Prey (#4), The Hidden Rune of Iron (#5), and The Sharp Bite of Ritual (#6). All of them are from Genny's point of view, and they all feature Genny, Finn and Malik :- ).
The HEA Lover: What is next on your schedule?
Suzanne: I'm currently writing #4 (The Shifting Price of Prey is the title, just so you don't forget *g*), and having a lot of fun with some new paranormal creatures, like garden fairies, unicorns, and [redacted for spoilers**] *teases again*.
The HEA Lover: Have you already plotted out the whole series and know where it will take Genny and all the others? Will there be a HEA at the end?
Suzanne: Yes, the series is plotted out to the end of book #6. I know what's going to happen to all the characters, though, I'm not entirely sure how they will get there ;p – and as for a HEA … well, that would be telling :- ).
The HEA Lover: Now a couple of 'mean' questions *wink*:
Who's your favorite secondary character? And most importantly, why?
Suzanne: Umm, my favorite secondary character changes from book to book. Usually it's a walk-on character who just turns upon the screen, and with whom I can have a lot of fun with. My current favorite is a vampire called Francine (she's in book #3) who loves red leather, does a mean line in illusions and kicks ass with the best! *g*.
The HEA Lover: Now can you tell us 3 reasons why people should read your books?
Suzanne: Finn (a hot, horny satyr), Malik (a cool, seductive vampire), and Tavish, (a tricky, soul-tasting kelpie). *g*.
The HEA Lover: Could you summarize the series for us twitter style(140 characters tops)?
Suzanne:
Spellcracking plots full of magic, mayhem, and murder – all liberally sprinkled with hot guys, kick-ass chicks and super-cool supes.
Thanks so much for a great interview, Book Lovers, and for having me over to play again. I had a blast with the questions, and I hope you all enjoyed my answers!
*my Writing Cave is a corner of our lounge.
** The clue's in the title!
The HEA Lover: Thank you Suzanne for answering all our questions. You are welcome on Book Lovers Inc, whenever you want! =)
~~~~~~~~~~~~~~~~~~~~~~~~~~~~~~~~~~~~~~~
Suzanne is generously offering a signed copy of either one of the first 2 books in the series, The Sweet Scent of Blood or The Cold Kiss of Death to 2 lucky commenters.
All you have to do is ask Suzanne a question
or leave a meaningful comment about the interview.
Please leave us a way to contact you
(email in blogger profile or twitter name-
no way to contact you – no entry).
This giveaway is International
Giveaway ends on Saturday, November 27th and we will announce the winners on Sunday.
Good luck!