We are delighted to welcome Carrie-Ann Ryan to BLI today for the latest stop on her blog tour celebrating the release of Charmed Spirits, her latest novel. Carrie-Ann is a multi-published author and Charmed Spirits was released from Fated Desires Publishing on September 24, 2012.
About Carrie-Ann:

Carrie Ann Ryan is a bestselling paranormal and contemporary romance author. After spending too much time behind a lab bench, she decided to dive into the romance world and find her werewolf mate – even if it's just in her books. Happy endings are always near – even if you have to get over the challenges of falling in love first.
Carrie Ann's Redwood Pack series is an bestselling series that has made the shifter world even more real to her and has allowed the Dante's Circle and Holiday, Montana series to be born. She's also an avid reader and lover of romance and fiction novels. She loves meeting new authors and new worlds. Any recommendations you have are appreciated. Carrie Ann lives in New England with her husband and two kittens.
Take it away Carrie-Ann!

Hi Everyone!! I thought I'd take my characters, Jordan and Matt from Charmed Spirits and ask them a little bit about Halloween since it's the center of their book, Charmed Spirits!
Do you celebrate Halloween? If so, how? If not, would you like to?
Matt: I used to when I was younger, but because of a certain…incident…I haven't wanted to. But it's still fun to try and scare the kids if I can.
Jordan: *rolls eyes* Of course that would be fun to you. I don't really celebrate like most people do because I'm a witch, but I still try and make the most of it.
What's your favorite Halloween memory? If you don't have one, how about a story about any supernatural encounters?

Matt: *grins at Jordan* Making out with Jordan when we were in high school and ripping off that Alice costume.
Jordan: *blushes* Really? You're going to bring that up? I would have thought this Halloween would have been more memorable…but yeah, I did like that Alice costume. *blushes again*

What's your favorite Halloween candy? If you've never had any, drive to 7-11 and buy some then answer.
Matt: Reece's. I think I could eat that year round.

Jordan: *shudders* I hate peanut butter; I think that's why he likes me. He gets all my Reece's.

Matt: *deadpans* Yes, it's because you hate peanut butter. That's why I love you.

Jordan: *rolls eyes* I'm a Kit Kat fan. Yum.
What's your ideal Halloween costume? Like, if you could be anything for Halloween, what would you be?
Matt: Hmm…anything that's easy to walk in so I can get Jordan naked quickly.

Jordan: Really? That's your answer to anything.

Matt: What? It's been forever since we've been alone.

Jordan: It's been like two hours.

Matt: See? Forever.

Who is your best friend (pets count)?

Matt: Jordan…or any of my brothers.

Jordan: Smooth. Well, since Matt was so sweet, Matt. But other than him, Abby. Though Allison is creeping up on me.
Who do you love most?

Matt: Jordan

Jordan: Tyler. Sorry Matt, I love your brother.

Matt: *growls* You're in big trouble, baby. I think I'm going to have to punish you when we get home.

Jordan: *blushes* You see why I said Ty? *winks*
If you could have anything in the world, what would it be?
Matt: I already have it. *kisses Jordan*

Jordan: Oh, he's smooth. I think I'm getting to the place where I have everything I need, but if Abby and the other Coopers could be happy, I'd be even happier.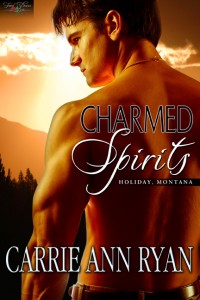 Genre: Paranormal Romance
Series: Holiday, Montana Book 1
Release Date: September 24, 2012
Publisher: Fated Desires Publishing
Formats Available: eBook, Kindle, Nook, Trade Paperback
Purchasing Info: Publisher, Author's Website, Amazon, eStore, Goodreads, Kindle, Nook
Book Blurb:
Jordan Cross has returned to Holiday, Montana after eleven long years to clear out her late aunt's house, put it on the market, and figure out what she wants to do with the rest of her life. Soon, she finds herself facing the town that turned its back on her because she was different. Because being labeled a witch in a small town didn't earn her many friends…especially when it wasn't a lie.

Matt Cooper has lived in Holiday his whole life. He's perfectly content being a bachelor alongside his four single brothers in a very small town. After all, the only woman he'd ever loved ran out on him without a goodbye. But now Jordan's back and just as bewitching as ever. Can they rekindle their romance with a town set against them?

Warning: Contains an intelligent, sexy witch with an attitude and drop-dead gorgeous man who likes to work with his hands, holds a secret that might scare someone, and really, really, likes table tops for certain activities. Enough said.
Excerpt:
Matt Cooper walked into the hardware store in a daze, his body going through the motions while his mind tumbled in an array of memories, anger, and longing.

She's back.

Jordan Cross, his high school love and childhood best friend…back. She'd left without a word, leaving a mess of dashed possibilities and his broken heart in her wake.

But, Jesus, she looked even better than before.

Her green eyes seemed darker, more haunted or sorrowful, than before, like she'd fought more than she'd bargained for and was still losing. Her hair was longer now, very glossy sable locks falling to the middle of her back in careless waves. He'd had loved to run his fingers through it when they sat at the lakeside watching the sun set.

Yes, they'd been that clichéd in high school, but he'd loved her.

Loved.

Past tense. Because he didn't love her anymore. She'd left him. Left him with his problems, his everything and yet nothing.

Matt shook his head and went behind the counter, trying to ignore the dull pain in his temples. Darn witch, she shouldn't be here. He didn't want to think about her. Didn't want to deal with it all over when she left again.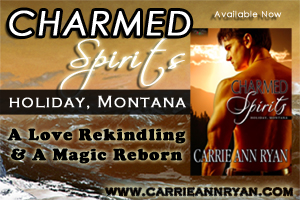 Where to find Carrie-Ann:
Website | Twitter | Facebook Author Page | Facebook Friend
~~~~~~~~~~~~~~~~~~~~~~~~~~~~~~~~~~~~~~~~
~*~*Giveaway*~*~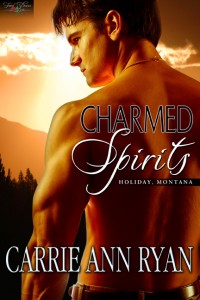 Carrie-Ann has generously offered a swag pack of goodies to one lucky commenter!
All you have to do leave a meaningful comment regarding Carrie-Ann's post or a question for her!
(You can read our full giveaway policy here)
Please leave us a way to contact you.
(Email in blogger profile or twitter name – no way to contact you – no entry).
This giveaway is open to all who enter!
Giveaway ends on Saturday, October 27, 2012; and we will announce the winner on Sunday.
Good luck!