Format Read: e-Book provided by Author for review
Length: Novel
Release Date: February 1, 2011
Publisher: Berkley Heat
Formats Available: Trade Paperback, e-Book, Kindle
Purchasing Info: Author's Website, Goodreads, Book Depository, Amazon.com, Borders, Barnes & Noble, Books-A-Million, Chapters, Kindle, Nook.
Football pro Mick Riley is an all-star, both on the field and in the bedroom. But a sexy, determinedly single mom just might be the one to throw him off his game…

For years Mick has been taking full advantage of the life available to a pro athlete: fame, fortune, and a different girl in every city. But when he meets and beds confident, beautiful event planner Tara Lincoln, he wants much more than the typical one-night stand. Too bad Tara's not interested in getting to know football's most notorious playboy any better.

As the single mother of a teenage son, the last thing Tara needs is the jet-set lifestyle of Mick Riley; even though their steamy and passionate one-night stand was unforgettable. Tara's life is complicated enough without being thrust into the spotlight as Mick's latest girl du jour. Tara played the game of love once and lost big, and she doesn't intend to put herself out there again, especially with a heartbreaker like Mick.

But when Mick sets his mind to win, nothing will stop him. And he has the perfect play in mind.
My Thoughts:
I don't know about you, but occasionally I just *sigh* when I finish reading a good romance. This was very much the case with "The Perfect Play", in fact I was almost sorry when I finished the book!

Mick Riley is 30 years old, a star NFL quarterback at the pinnacle of his career. This guy is smart, he knows to remain competitive he must stay in peak condition and work that much harder then the younger quarterbacks nipping at his heels to take his spot on the team. He is also very much aware that he will only have a few more years before he has to retire and that is baring an injury. To that end, his agent Elizabeth, a weapon on stiletto heals, has promoted Mick extremely well, he has invested wisely and is set financially. Mick is a known playboy, he is seen often with a young beautiful model or movie star on his arm. Basically he is hot as hell, charismatic, and polite, seemingly, 'perfect', but he also has a dark secret.
Through determination and hard work Tara Lincoln is finally realizing her dream and has built her own business as an Event Planner. I found Tara to be an unique heroine, she is not obsessed with her appearance, doesn't consider herself beautiful, and she enjoys a good cheeseburger. lol Tara is a devoted single mom of her 14 year old son, Nathan.
When Mick Riley sets his sights on Tara at a football banquet she has organized for the team, he is quite surprised to find she isn't fawning all over him. In fact, he has to pursue her which lends to her initial appeal. Tara is unlike any of the women he has 'dated' or known for that matter. When Tara disappears after a hot night of passion, which she considers a one night stand, Mick takes chase and tracks her down at her business. He then charms her colleagues into cooking up a scheme to lure Tara for a second date.
"Mick hadn't become the NFL'S leading quarterback by lying back and playing dead. He stayed in the pocket no matter the pressure on him, and he got pass completions, both on the field and off. If that meant he had to take some heat to get the job done, that's just what he'd do.

So he waited until Tara left her office on Monday, then strolled in, knowing the women there might be his best offensive line.

The cute redhead hurried over. "Mick Riley."

He held out his hand. "Yes, ma'am. And you are?"

She pushed her glasses up the bridge of her nose while shaking his hand. "I'm Maggie, Tara's assistant. And this is Ellen and Karie."

"Hi, ladies." He shook their hands, too, his confidence growing after seeing their wide grins. Great. That meant at least one of them might be willing to help him out.

"I'm sorry, but you missed Tara," Maggie said. "She just left for an appointment."

"Actually, I was hoping you would help me. Tara thinks it's not a good idea for us to see each other, and I think it is."

"Oh. I see." Maggie all but smirked in triumph. "Well, Tara doesn't always make the best decisions."

"So I was hoping maybe you could help me." The three women's eyes all but sparkled. Women made the best matchmakers, especially if it involved one of their friends.

"What can we do to help you?" Maggie asked, looking for all the world like Cinderella's fairy godmother.

Score!

The Perfect Play © Jaci Burton"
Through stellar characterization, Ms. Burton succeeded in bringing alive a fiercely competitive star athlete and showing how that drive permeates every aspect of his life. He thinks he wants Tara because she doesn't "gravitate to him like a magnet", but as they spend more time together he grapples with his developing need to be with her. While Tara enjoys the time of her life with Mick, she is also is extremely frightened of getting too involved with the known playboy and sports celebrity. Tara worries about getting hurt, is naturally protective of her son, and she has a business to build. Her life is carefully orchestrated. Then there is Elizabeth who doesn't see Tara as "good" for Mick's career. It makes for great conflict and this romance is rife with sexual tension. These people are very complex and I kept turning the pages wanting to know what their secrets were, along with seeing how their relationship would evolve. As with any Jaci Burton erotic romance readers are treated to love scenes that are sexually explicit, off the charts hot, but also tasteful.
What impressed me about The Perfect Play is that it is also a story about a tight knit family, the Riley's, and the close relationship Mick has with his parents, particularly his mother Kathleen. Their relationship struck me as very real and showed the special bond that a mother can have with her adult son. What I also found unique is that Nathan (a well portrayed 14 almost 15 year old) has a pivotal role in the plot of the story.
While there are some scenes of on field games and strategy, the story takes place in pre-season so the plot is not over burdened with football jargon or plays for those of you who are not followers of the game.
Gavin, Mick's star baseball player brother is also introduced and all I will say is 'wow'. I am so looking forward to reading, "Changing The Game", his story to be released this August! Elizabeth also represents Gavin and she will be a key character in his book. 😉
I laughed, smiled, and wept while reading "The Perfect Play", but at the end of the day Ms. Burton gave Tara and Mick one of her special HEA's that I've come to look forward to when reading one of her novels. "The Perfect Play" is the first book to be added to my 2011 Favorite Reads. If you enjoy a hot erotic romance, about two people who are at the crossroads of their lives for very different reasons and find love, you may like to give "The Perfect Play", a try.
Jaci Burton is going to be visiting BLI on Wednesday, next week so be sure and watch for the announcement!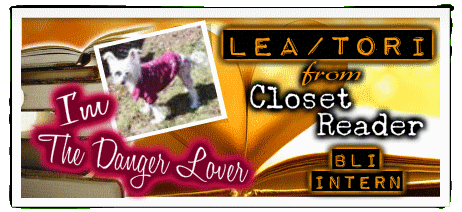 ***FTC Disclaimer: Most books reviewed on this site have been provided free of charge by the publisher, author or publicist. Some books we have purchased with our own money and will be noted as such. Any links to places to purchase books are provided as a convenience, and do not serve as an endorsement by this blog. All reviews are the true and honest opinion of the blogger reviewing the book. The method of acquiring the book does not have a bearing on the content of the review.