Format Read: e-Book purchased by reader
Length: Novella
Release Date: August 26, 2011
Publisher: Wild Rose Press
Genre: Contemporary Erotic Romance
Formats Available: Kindle, eBook
Book Blurb:
After her own engagement goes to hell, workaholic Jessica Talbot dreads her friend's bachelorette party at a dude ranch in Nowheresville, Texas. But the outlook for the weekend brightens when Deacon Dumen picks her up at the airport. The sexy cowboy awakens every dormant sexual fantasy with nothing more than a friendly smile and a handshake.

Ex-Air Force Pararescueman Deke Dumen doesn't know what to make of the sexy yet reserved brunette who breaks through the walls he built after an injury ended his career and a divorce soured him on relationships. As a guest at his family's ranch Jessie is off limits, but the Dom in him rebels at the restriction, even as he realizes his penchant for control in the bedroom would likely scare the holy hell out of her.

When Jessie shocks Deke by asking for exactly what he's been craving, he's ready to break the rules and introduce her to his own brand of dominance. Her willing surrender rocks them both to the core. But once the weekend's over, they must decide if it was just a wild fling or the start of something more.
My Thoughts:
Jessica Talbot is guilted into taking time off from her demanding job as a stock broker and reluctantly attends a bachelorette party being held at a dude ranch outside of St. Antonio, Texas. When Jessica's flight plans go awry causing her to arrive very late, her friend arranges for the handsome Deacon (Deke) Dumen, one of the four brothers who own the ranch, to pick her up at the airport. There is instant sexual chemistry between these two which simmers to a rolling boil over the course of the story.
Deke is one of the most sexy, appealing alpha males I've read in a long time. He is at the crossroads of his life after being forced to give up the career he loved as a Pararescueman due to a tragic accident which occurred during a mission in Afghanistan. To add insult to injury Deke's marriage ended due to betrayal by his ex-wife. His relationships since the divorce have been purely sexual and he is struggling to find his place in the world. Then he meets Jessica who presents as conservative and completely devoted to her job which she cannot leave behind even when on vacation.
Jessica has suffered her own personal issues having recently split up with her fiancé of a year for a variety of reasons. Her work is her life, she is excellent at her job and takes her responsibilities very seriously. I really liked Jessica, she calls a spade a spade and is a no-nonsense sort of person. Beneath what seems to Deke to be an uptight, modest exterior, Jessica harbors secret longings, fantasies if you will, to be dominated in the bedroom. She never expects to actually act upon her fantasy.
Deke is drawn to Jessica (and she to him) but resists because he thinks she would find his sexually dominate nature unsavory. She does surprise him by not turning away when he is honest about his need for control. The love scenes in Deacon's Touch are passionate, sexually explicit and will absolutely curl your toes. I saw Deke as somewhat of a connoisseur when it comes to sexual dominance, but he is also extremely kind and very tender. What I loved and found really special about this story is Deke patiently but firmly guides a nervous, somewhat fearful Jessica in dominant / submissive intimacy that allows her to trust him enough to push her past her boundaries and fully embrace her sexuality. The best way I think I can describe one love scene in particular is an emotional maelstrom, the way Deke touches and makes love to Jessica is absolutely electrifying. Ms. Crois writes a stellar passionate prose that permeates the narrative of this novella.
Readers are shown Deke's expertise as a confident highly trained medic who remains calm and competent in a crisis. Deke's strong, equally handsome brothers are introduced who I believe will be getting their own stories. Deacon's Touch is a well paced story and the author deftly wove in details concerning the ranch and secondary characters giving depth to what is an all too short tale.
The scene at the airport when Jessica leaves ripped at my heart. Her life and her job is in Seattle, Washington. Deke's brothers and the ranch are in Texas. Plus he has been floundering for months and isn't sure of his ability to offer anything beyond their weekend tryst to Jessica. All I can say is I found the conclusion of Deacon's Touch, sweet and compelling. And, Deke? Is to die for. (Yes I'm gushing…lol)
If you enjoy a sensual, delicious, well crafted contemporary erotic romance you may well like to give Deacon's Touch a try. Ms. Croix has a new fan, I am so looking forward to reading more of her work.

I give Deacon's Touch 5 Bookies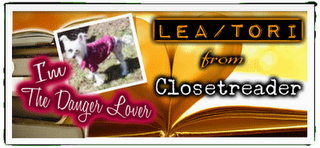 ***FTC Disclaimer: Most books reviewed on this site have been provided free of charge by the publisher, author or publicist. Some books we have purchased with our own money and will be noted as such. Any links to places to purchase books are provided as a convenience, and do not serve as an endorsement by this blog. All reviews are the true and honest opinion of the blogger reviewing the book. The method of acquiring the book does not have a bearing on the content of the review.