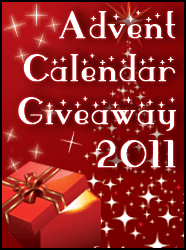 Welcome to the sixth day of Book Lovers Inc Advent Calendar. Each day we will offer you one great read in a giveaway on all 24 days till Christmas.
Today you will have the chance to win a copy of Open Minds. Open Minds is the first book in the Mind Jack Trilogy where sixteen year old Kira who has believed she was a zero, learns of her frightening new ability to mind jack. Thrown into a world of secrets and manipulation she has to learn to deal with this ability and lay low under the radar before someone finds out what she can do.
A captivating read that will leave you wanting to find out what happens next.
Purchasing Info: Goodreads, Amazon, Author's Website

Book Blurb:
When everyone reads minds, a secret is a dangerous thing to keep.
Sixteen-year-old Kira Moore is a zero, someone who can't read thoughts or be read by others. Zeros are outcasts who can't be trusted, leaving her no chance with Raf, a regular mindreader and the best friend she secretly loves. When she accidentally controls Raf's mind and nearly kills him, Kira tries to hide her frightening new ability from her family and an increasingly suspicious Raf. But lies tangle around her, and she's dragged deep into a hidden world of mindjackers, where having to mind control everyone she loves is just the beginning of the deadly choices before her.
The Review:
After reading the synopsis for Open Minds, I knew I had to read this. I really liked the idea of people being able to read minds (but thankfully it's not possible in real life!) and a world where everyone is able to do that but a certain few is the opposite of how most YA stories I've come across are told.
Right from the beginning I was hooked with the story. Kira the main character is a zero. In a world where everyone is an open book, a zero is looked down upon as untrustworthy and others give them a wide berth. As if it is their fault that they didn't change. I think I identified with her right then and there, as the underdog always wins my heart over more often than not.Read the rest of the review.
~~~~~~~~~~~~~~~~~~~~~~~~~~~~~~~~~~~~~~~~
~*~*Giveaway*~*~

Thanks to Susan we have an ebook copy of Open Minds for one lucky commenter!
All you have to do is tell us if you celebrate St Nicholas' Day (which is today) ? 
(You can read our full giveaway policy here)
Please leave a valid email when placing your comment so we can inform you if you win.
This giveaway is open to everyone!
Giveaway ends on Saturday, December 17th and we will announce the winner on Sunday.
Good luck!