Welcome to this week's news post and we have a humdinger of an edition this week. With news of the editor leaving Dorchester who are struggling, Barnes and Noble refusing to stock any books being published by amazon and a slew fest of news on books and new series on the horizon!
First up, the major news this week broke that Chris Keesler who was the only remaining editor at Dorchester has left the struggling publisher. Dorchester has also reportedly failed to pay royalties and other payments to past authors and in some cases caught selling copies of books whose rights have been reverted to the author. I think this is pretty sad because Dorchester was behind a few of my favourite authors and books and I got a funny feeling that it wont exist for long according to what I am hearing about the publisher. But I would also be wary on buying any Dorchester books based on this post by horror writer Brian Keene who has been in a major dispute with the publisher over his rights and lack of royalty payments. He has a great post and summary about the whole mess.
As I was writing this post – The SFWA has also removed Dorchester from their listings, they were put on probation last year when they restructured and announced they would focus more on epublishing. But the news of Chris leaving and the fact there is rumours of the print division collapsing and the royalty and rights issues. It is not looking good for Dorchester.
There is a war for exclusivity y'all! Remember when Barnes and Noble refusing to stock DC comics because of the exclusive deal that Amazon has with the comic publisher over the digital comics? Well Barnes and Noble have confirmed they wont be stocking any of books that will be published by Amazon.  I get the sense why they would want to do something like this but Amazon has scored some major names recently and I think this wont really help sales for their stores or hurt Amazon but it will piss off customers who have to find a store to find those books.
I am not really impressed with this news but it explains A LOT on why the asshery that happened over Wendy Darling's review  of The Selection on Goodreads caused such a meltdown by the author and agent who resorted to name-calling and other crap.  Well it looks like the CW whose love affair with YA books is not diminishing. They have greenlighted a Pilot based on the book which is out in a few months. The premise has a young girl living in a dystopian future where girls who want to live outside a life of poverty, compete  to win the heart of a Prince and they have to battle it out ala Hunger Games.  Um yeah….
On more crazy news – Google who is joining in the ranks of Twitter and Facebook on why do you have to fail so hard and annoy your users train has announced that they will be censoring blogger sites based on a per country basis…   🙁
And now for the goodies and news in brief!!!
After the release of Lothaire, Kresley Cole has announced that she will be releasing a brand new YA series.  The series will be called Arcana Chronicles and the first book, Poison Princess will be out in October. The series is set in an apocalyptic Earth and will follow the adventures of a young girl called Evie and Jack who have to survive in this world.  Below is the synopsis from the publisher Simon and Schuster:
Poison Princess centers on 16-year-old Evangeline "Evie" Greene, a privileged teenager from Louisiana. When an apocalyptic event decimates her hometown, killing everyone she loves, Evie realizes the hallucinations she'd been having for the past year were actually visions of the future — and they're still happening. Fighting for her life and desperate for answers, she must turn to her wrong-side-of-the-bayou classmate: Jack Deveaux. As Jack and Evie race to find the source of her visions, they meet others who have gotten the same call. An ancient prophecy is being played out, and Evie is not the only one with special powers. A group of teens have been chosen to re-enact the ultimate battle between good and evil. But it's not always clear who is on which side …
And for more info check out the article from the HEA USA today blog which features more info and thoughts from Kresley Cole on the new series!
Ann Aguirre has posted the first chapter excerpt from her popular YA apocalyptic series Enclave. To check out the excerpt for the second book, Outpost which is slated for the Fall,  click here.  Ann has also announced the date for the final book in the Grimspace series, Endgame  which will be released in August 28th *Sob*.   But don't grieve too much Grimspace fans!!! We have a spinoff series which starts in 2013.  The Dread Queen series is described as a Prison Break drama set in space and will feature spinnoff characters from the Grimspace books, Damnation will be the first book and will be followed by Obliteration and then Liberation.
And finally we have breaking news!  Patricia Briggs has announced over twitter the title of the 7th book in the Mercy Thompson series. It is called Frost Burned and is slated for sometime spring 2013.
Patricia has also announced a blog tour for Fair Game – for dates and places check the Details here:
And now for the covers!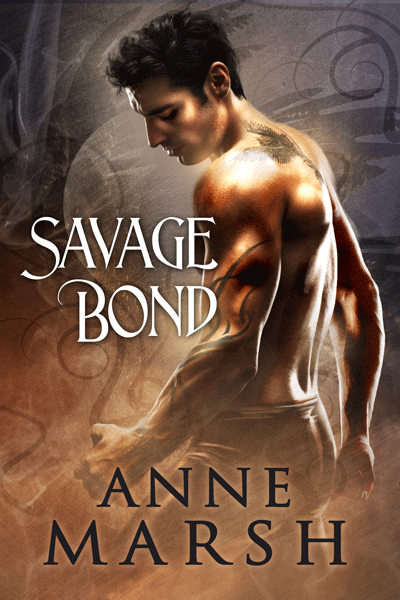 On the heels of the latest Fallen Angel book, Anne Marsh has a new novella set in this universe. Savage Bond is out early May.
As a former Dominion warrior and Fallen angel, Vkhin knows how to fight. How to track his prey. And when to deal out death with brutal efficiency. Redemption isn't part of his plans—until he finds himself chasing Fallyn Lee through a wasteland.
Now, he's hunting for the woman who could restore both his lost wings—and his soul.

Ria Morgan was just doing her job, shooting recon photos of a secret Fallen prison. When her chopper goes down, however, she figures her days are numbered. Until the dark angel hunting her offers her a temptingly seductive deal: bond with him and he'll keep her safe. Safety's tempting—but Vkhin is even more so. Now, Rhea must choose between long-held loyalties and the wickedly sensual pleasure of Vkhin's touch.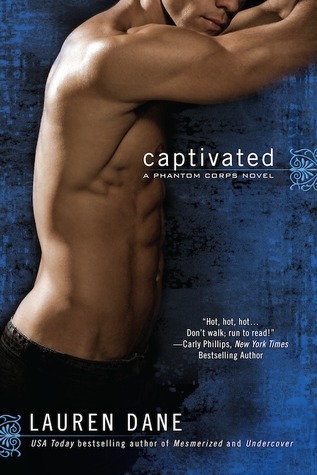 Lauren Dane has new Phantom Corps book out – Captivated is the 3rd book in the series is slated for May 1st.
Vincenz Fardelle, exiled son of the Supreme Leader of the Imperialist Universe, has spent much of the last ten years working to stop
the threat his father poses. But he's not alone in his quest. Julian Marsters has lost his best friend and countless others in the war and has made vengeance his only goal. In each other, Julian and Vincenz find not only like minds, but kindred spirits.

However unexpected their relationship, everything changes for Vincenz and Julian when Hannah Black comes into their lives. Having been captured and held in near total isolation by imperialist troops, their immediate response is to protect her.

Emotionally shattered but resilient, Hannah rebuilds herself. Because of the warm safety she finds in the arms of Julian—and Vincenz she becomes someone harder, stronger and bent on preventing the Imperialists from harming anyone else.

For the two men, wrestling with their passionate feelings for Hannah is only the beginning. War is about to send all three into harm's way and an equally dangerous secret could tear them apart
Thea Harrison posted the UK cover for Oracle Moon: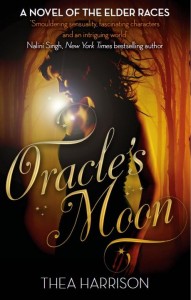 And finally Jeaniene Frost has the cover and the instep for the spinnoff book featuring Vlad in her popular Night Huntress series.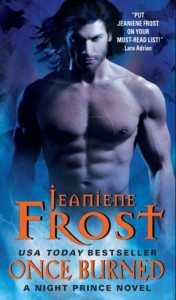 She's a mortal with dark powersAfter a tragic accident scarred her body and destroyed her dreams, Leila never imagined that the worst was still to come: terrifying powers that let her channel electricity and learn a person's
darkest secrets through a single touch. Leila is doomed to a life of solitude…until creatures of the night kidnap her, forcing her to reach out with a telepathic distress call to the world's most infamous vampire…

He's the Prince of Night

Vlad Tepesh inspired the greatest vampire legend of all—but whatever you do, don't call him Dracula. Vlad's ability to control fire makes him one of the most feared vampires in existence, but his enemies have found a new weapon against him – a beautiful mortal with powers to match his own. When Vlad and Leila meet, however, passion ignites between them, threatening to consume them both. It will take everything that they are to stop an enemy intent on bringing them down in flames.
So what do you think of Dorchester's troubles ? And what about the CW's adaptation of The Selection? Does the  author's meltdown over the review and premise will affect your interest in this potential series?