Please welcome Carla Swafford, who stops today at Book Lovers Inc for a really fun chat about her book Circle of Desire. Circle of Desire is a really intense Romantic Suspense title featuring a really hot couple of assassins! Circle of Desire has everything a good romantic suspense title should have: non-stop action, well-delivered mystery and steamy hot sex scenes.
So welcome Carla and come learn all kinds of interesting things about her heroine Olivia plus which actors would make her dream cast of Circle of Desire.And don't forget, Carla is also offering copies of her book at the end of the interview, so don't forget to enter!
Anna: Hello Carla and welcome at Book Lovers Inc! Can you please tell us a bit about yourself?
Carla: Thank you for inviting me! You know, it's a funny thing. I can talk about my books all day long but ask me about myself and I feel like I'm so freaking boring. Let's see. I've lived in Alabama all my life but have been fortunate to travel though much of the U.S. I'm married and have two beautiful daughters, a handsome son-in-law and a smart grandson (aren't they all?). After writing for many years, I became published with HarperCollins's Avon Impulse last year.
Anna: Describe a typical day of writing? Are you a planner or pantser?
Carla: I have a day job. So my writing schedule during the weekdays is very different than weekends. During the week most times, I get up at five a.m. and do a little writing, walk on the treadmill, shower and then arrive at work by eight a.m. Return home by five-thirty, eat dinner and start writing again. If the story is flowing, I won't get in bed until midnight, most of the time it's eleven. I have a hard time keeping to a schedule on the weekends. Like everyone, I have so much to do (family, website, house) that it's usually late afternoon before I start working on my latest book again and then I don't stop until the wee hours of the morning. Now with all this writing you would think I would get a lot done, but no. I do edit along the way and often find myself stuck in one chapter for several days.
Oh, I'm a pantser most of the way through the book. Then in the middle, I'll pull out a little beat sheet I made up from Blake Snyder's Save The Cat! If you've never heard of it, check it out. It's for screenwriters, but the man knew his stuff.
Anna: What do you think is the difference between a reader and a real Book Lover?
Carla: A reader is someone who purchases a book from the top ten bestseller list only because everyone else is reading it.
A Book Lover is someone who carries a book everywhere they go. They love finding new authors and read across genres. They also always have a huge TBR (to be read) stack and have shelves upon shelves of favorites. Besides, just owning a book is a joy.
Anna: Will there be more books in this series? What is next on your schedule?
Carla: Oh, yes. Circle of Desire (available now) will be followed by Circle of Danger (to be released June 26). YAY!
Though each book involves the same mercenary organization, the main characters are different. In Desire, the story centers on Olivia St. Vincent and Collin Ryker. Two strong-willed people who believe they are on the side of good. Problem is, only one is right. In Danger, the reader meets Collin's older brother. He's an edgy, dangerous man who will do whatever it takes to protect the woman he loves, including from himself.
I'm currently writing the third book, tentatively titled Circle of Deception. This is the one I've had several readers ask about. For those who've read my book, it's Rex and Abby's story. Hopefully, Avon Impulse will purchase it along with more and let The Circle series continue. I have several stories and characters I would love to see come to life in print.
Anna: The universe you created is quite complex. Did you sketch it before writing the book in your imagination or some things came to you along the way?
Carla: It came as I wrote it. I love anything to do (books, movies, TV series) with spies, assassins and mercenaries. So I combined everything I liked and started writing. To me, the whole series should come across as a fluid story, but anyone should be able to pick up a book in the series and understand what's going on. The organization itself will evolve with each book. The Circle is almost a character of its own.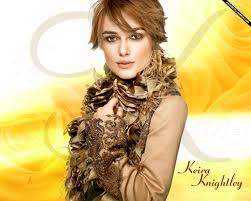 Anna: Your heroine Olivia, is an assassin! How did you decide to have a female assassin as a heroine? Was it difficult in any way to have such a tough heroine leading your story? Was it challenging to make an assassin a relatable and sympathetic character?
Carla: At the time I started writing Circle of Desire, there were only a handful of books with female assassins and they didn't act like what I thought a female assassin should. I felt that a woman who was paid to kill others would see life in a different way than most. She would act like what we expect men to act in the same situation: cold, calculating, logical. For Olivia, every aspect of life is magnified by the knowledge that death could meet her around the next corner. So I guess you could say her feelings and desires are overblown with good reason.
Oh, yeah, it was tough. I entered the manuscript into contests and overall it did fine, but some judges refused to give her a chance to grow and change. But that's what I like about reading characters who are so different from me. If they stay the same, then I'm disappointed, but if I see them change and become better people, as a reader, I almost feel a sense of triumph in their transformation.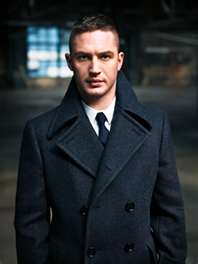 Though as the author, I knew she would change. So others needed to see in the beginning the small crack in the wall she kept around herself. That little tell-tale unexplainable shaking she didn't understand, but the reader did. In turn, we felt sympathy for her, not only for doing a job most people couldn't handle but feeling lost about what was happening to her body/mind. The reader should realize at this point that she would have to come to terms with what she'd done and live her life differently.
Anna:  And since your heroes are assassins, could you share with us some of your favorite assassins in literature or movies?
Carla: Though some may not be assassins, they can kill with breaking a sweat, I do have my favorites. John Medina in Linda Howard's All The Queen's Men. Lily Mansfield in Linda's Kiss Me While I Sleep. Anne Stuart's Ice series, especially Reno in Fire and Ice. Michael in the La Femme Nikita TV series or the newer one, Nikita. Riddick (Vin Diesel) in The Chronicles of Riddick. Any James Bond movie, but especially the ones with Pierce Bronson. El Mariachi (Antonio Banderas) in Desperado. The character Miguel Bain in Assassins is crazy but it's Antonio Banderas. Who can resist? I'm sure there are more I'll kick myself later for not remembering.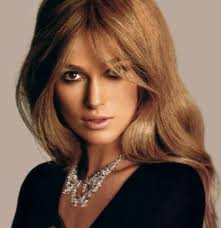 Anna: Olivia, is an emotionally very hurt character. Was it challenging to portray her and help her overcome her emotional issues?
Carla: It's strange really. As I wrote the scenes where she came on so strong to Collin, I realized there had to be a reason. Then I remembered a visiting psychologist at one of my writers group meetings talking about how some children grew up with twisted ideas about sex. Then pow! I understood her baggage. Since Collin would be her love interest, he had to be aware what her actions actually meant. Then their interplay grew from there.
Anna: Should Circle of Desire become a movie, who would be your dream cast for Olivia and Collin?
Carla: Hugh Jackman and Diane Lane. Sad to say, they're actually too old to play them. Maybe Tom Hardy (This Means War and Warrior) because he could easily play an intense fellow who talks softly and Keira Knightley has already shown how she can play a self-confident woman with issues (Pirates of the Caribbean franchise).
Anna: Can you summarize Circle of Desire for us twitterstyle (140 characters or less)?
Carla: A deadly female assassin is a man's only hope to stop the insane leader of a mercenary group from killing his people.
Carla Swafford inherited her love of books from her dad and his father. Growing up, she read every book with a horse on the cover until the age of twelve when she read her first romance. Tired of waiting for her favorite authors to publish more books, she decided to write one. She joined Romance Writers of America and was the finalist in several writing contests.
Carla lives in Alabama and works in a male-dominated occupation at the same company with her husband.
Where to find Carla:
Website | Twitter | Facebook
~~~~~~~~~~~~~~~~~~~~~~~~~~~~~~~~~~~~~~~~
~*~*Giveaway*~*~
Carla has generously offered three copies of Circle of Desire to three lucky commenters! If the winner is international he/she will win an e-book copy of her book while if he/she is a US resident can choose between an e-book or a paperback copy.
All you have to do is leave a meaningful comment about the interview, or tell us who is your favorite assassin in literature or movies.
(You can read our full giveaway policy here)
Please be sure to include a valid email address in the comment form (need not be in the actual body of the comment).
This giveaway is open to all!
Giveaway ends on Saturday, March 3rd, 2012; we will announce the winner on Sunday.
Good luck!!!!