Today, we are really honored to be the next stop in The Perfect Storm Blog Tour! I had the chance to read and review the Perfect Storm and let me tell you, I loved it to pieces 🙂 Lori Foster delivers a story full of romance and action and introduces a couple of characters that I promise you won't soon forget!
So, Lori Foster is stopping by Book Lovers for a brief Q&A and a giveaway of her newest release at the end of the post. For more information check at the end of the post 🙂
Q: What is, in your opinion, the key to a great romance in real life?
A: I've only had one real romance – my oh-so-wonderful hubby – so I can only speak from my own experience. He's my best friend, always there for me, supportive beyond belief, committed to our family, hilariously funny, very, VERY aware of me as his wife. J He constantly gives me compliments I don't deserve, and I know, without a single shadow of a doubt, that he loves me. No matter what else happens, knowing that makes it okay.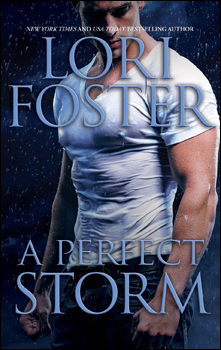 Q: Which part of A PERFECT STORM was the most enjoyable to write?
A: Oh, I LOVED the scene where Arizona finally got to show off her skills. After she was taken again, and she sort of took over and directed the "boys" on what to do and how to do it. Loved, loved, loved that scene. I think I grinned the whole time I was writing it. She said something when Spencer and the others showed up, like maybe "I see you boys have your party dresses on," or something close. (I don't feel like looking it up.) She meant all their kick-ass gear. That line was SO Arizona. I just loved her.
Q: Which part of A PERFECT STORM was the least enjoyable to write?
A: Her tragic memories, the times when she'd suffered so much. I cried. I'm such a sap. I put this stuff on paper and I cry for the characters who won't cry for themselves.
Q: Do you have a favorite Man Who Walks the Edge of Honor? Why or why not?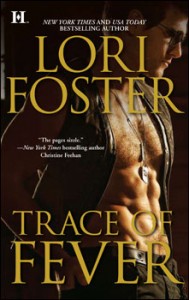 A: Trace! He was such a bossy, hunky, take-charge character. He was almost like a historical hero, being so autocratic. I thought it was great fun how he continually tried to get one up on Priss, and somehow she got the better of him each time. 😉
Q: How much, and what kinds of, research went into creating this series?
A: I watched several "specials" on TV. Human trafficking seems to be the topic of the moment. I read research books, articles, and searched the net extensively. I also watched the movie, "Taken," with Liam Neeson, which is sort of what got me started on the idea of writing romance based around human trafficking. I figured watching it again wouldn't hurt. Much of what was in that movie didn't apply, since it was international instead of state-bound. But I still absorbed the feelings and tone of the situation.
Since first publishing in January 1996, Lori Foster has become a Waldenbooks, Borders, USA Today, Publisher's Weekly and New York Times bestselling author. Lori has published through a variety of houses, including Kensington, St. Martin's, Harlequin, Silhouette and Samhain. She is currently with Berkley/Jove.
Where to find Lori:
Website | Twitter | Facebook
~~~~~~~~~~~~~~~~~~~~~~~~~~~~~~~~~~~~~~~~
~*~*Giveaway*~*~
Mediamuscle has generously offered one paperback copy of A Perfect Storm to one lucky commenter!
All you have to do is leave a meaningful comment about the post.
(You can read our full giveaway policy here)
Please be sure to include a valid email address in the comment form (need not be in the actual body of the comment).
This giveaway is open to US/Canada residents only!
Giveaway ends on Saturday, April 7th, 2012; we will announce the winner on Sunday.
Good luck!!!!
And don't forget to visit all the other great blogs taking part in The Perfect Storm Blog Tour and check for more giveaways and all sort of goodies, as well as participate in the Scavenger Hunt!!! You can check here for more details 🙂