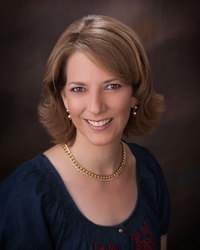 Hi there, book lovers! It gives me great pleasure to introduce to you romance author Barbara Wallace. She's stopped by BLI today to talk a bit about her award-winning contemporary romance, Weekend Agreement (which I loved! – check out my review here), including the book's long journey through many incarnations to its excellent present form. Please show Barbara a warm welcome!
———–
Stella: I've read on your site about your journey to becoming a published author and saw that A Weekend Agreement is the Golden Heart winner manuscript you submitted in 2007. Can you tell us about how the story came to be back then and why it only got published now? Has it changed much compared to the original prize winning version?
Barbara Wallace: It's apropos that, the week they announce the Rita and Golden Heart finalists, I'm writing about my Indulgence release, Weekend Agreement.
See, five years ago, I was a Golden Heart finalist. The manuscript: Weekend Agreement and it went on to actually win Best Short Contemporary Manuscript. Hearing my name being called still ranks as one of the most surreal experiences of my life. After years of struggling there I stood, in front of 2000 people holding a beautiful gold necklace that said I'd written a terrific story.
So why is it that Weekend Agreement didn't see publication until five years later? Well, pull up a chair, my friends, and I'll tell you the lessons I've learned from writing this book.
Once upon a time, a very wise writer told me the Golden Heart means you can write a good first three chapters. That you have a strong voice. That you have talent. That you have potential. Now for some authors, that potential is fully realized within the pages of their GH manuscript. Those are the lucky finalists who receive the Call not long after making the finals.
I was not one of those authors. In fact, Weekend Agreement was passed on by both the New York and London offices of Harlequin/Silhouette. I moved on to other stories, publishing with Harlequin Romance two years later. Meanwhile, Weekend Agreement was retired to a file on my computer files.
Then last year at RWA National, another wise writer suggested I take a second look at the story. Weekend Agreement, it seemed, wasn't quite as retired as I thought.
It's funny. Back in 2007, I was convinced – stone cold convinced – Weekend Agreement was a strong, tight story. I'd rewritten it several times before winning and assumed it was ready for publication as is. Now, after five years of additional practice and with a fresh eye, I could see why the story didn't sell. It was tight, but it had characterization and pacing issues.
Fortunately, I am one of those authors who loves the editorial process. A third wise writer I know mentioned Entangled Publishing. Impressed with what she had to say, I sent the story to Alethea Spiridon with a note describing the story's history and suggesting that if she was interested, I would be more than happy to tackle another round of revisions. She agreed, passed me along to my editor, Rima, and the rest, as they say, is history.
In total, Weekend Agreement underwent no less than five rewrite from the day I began the story until Indulgence team published it on March 15th. While the basic remained the same – Daniel's and Charlotte's business arrangement, Daniel's brokenness – many of the other elements changed. For example, in one version Daniel's private plane crashes in the Atlantic Ocean. In others, Cole Ferncliff is s a far more likeable romantic rival. Each pass I made taught me more about arc, and character driven writing. Throughout the process, however, I never lost faith in the story or in Daniel and Charlotte. I'm forever grateful that Indulgence gave their story a home.
By the way, you might be interested to note that there was one part of the book that remained relatively untouched during all the rewrites. That's right. The first three chapters.
So what's the lesson to be learned? First, embrace revision and rewriting. Every story can be improved – even GH winners. Second, never give up. If you believe in a story strongly enough, it will eventually find a home.
Of course now I'm hoping everyone who reads this will now rush out and buy Weekend Agreement, if for no other reason than to see the story's final form. In the meantime, thanks for having me and listening to my story.
About Barbara:

Barbara Wallace has been a life-long romantic and daydreamer so it's not surprising she decided to become a writer at age eight. However, it wasn't until a co-worker handed her a romance novel that she knew where her stories belonged. For years she limited her dreams to nights, weekends and commuter train trips while working as a communications specialist, PR freelancer and full-time mom. At the urging of her family, she finally chucked the day job to pursue writing full time and couldn't be happier.

A life-long Yankee, Barbara lives in New England with her husband, their teenage son, and three very spoiled pets.
Where to find Barbara:
Website | Blog | Twitter | Facebook  | Goodreads
About the Book:
Purchasing Info: Goodreads, Author's Website, Amazon, Barnes & Noble, Entangled Publishing

Some deals were meant to be broken…

Cynical billionaire Daniel Martinetti works hard; plays harder and has one ironclad rule. Never trust a woman. Bad news for historian Charlotte Doherty who shows up at exactly the wrong time. Like every other woman in Daniel's life, Charlotte wants something from him–the deed to her family farm. Daniel agrees, but only if he gets something in return: Charlotte's company for the weekend!

The property is Charlotte's only link to the mother she never knew. Desperate to keep her history alive, she'll accept Daniel's indecent proposal, but not without a few terms of her own. Namely, a propriety clause. No flirting. No kissing. No sex.

Daniel has no intention of honoring her conditions, but after one weekend with Charlotte leaves him hungering for more, he can't help wondering if she could be the exception to his unbreakable rule…
~~~~~~~~~~~~~~~~~~~~~~~~~~~~~~~~~~~~~~~~
~*~*Giveaway*~*~
 Entangled Publishing has generously offered an e-copy of Weekend Agreement to one lucky commenter!
All you have to do is leave a meaningful comment about the post or tell us: was there something you persevered for and did not give up and ended up succeeding?
(You can read our full giveaway policy here)
Please be sure to include a valid email address in the comment form (need not be in the actual body of the comment).
This giveaway is open to all!
Giveaway ends on Saturday, April 15th, 2012; we will announce the winner on Sunday.
Good luck!