Happy Easter and Passover to everyone who is celebrating or not but  enjoying the goodies or the time off! This week we have news of a potential settlement about the anti trust investigations with Agency pricing, as well as the usual tidbits author news and upcoming books!
Reports this week, suggests that there might be an agreement with the investigation into Anti-trust issues with Agency Pricing and the publishers and Apple. The Department of Justice has offered a cooling off period for 6 months which the publishers can arrange a proper Agency structure which entails them to add DRM, offer books and taxes and package them together and then offer to online sellers. However Penguin and Macmillon are the only two big publishers who are holding out, because they have argued that the current system is a true Agency Model.
The BookSeller is also reporting that the EU will also reach a similar agreement but there will be a few issues that need to be resolved although it is not clearly laid out what that means and their ruling will affect the whole of Europe and the UK. I have to say I am a bit confuzzled by these agreements but it will be interesting to see how it pans out.
It looks like that Google is joining the ranks of the consolidation stakes, by ending its reseller programme to indie book sellers. They have recently launched Google Play and plan to offer their books by that platform.
News in Brief:
Philip Pullman is working on a Grimm style fairytale book. He has adapted his own take on the fairytale books which will be aimed at adults and plan to publish them.
This isn't any confirmation but I have heard rumblings in the past few years or so about a Good Omens movie. Neil Gaiman has tweeted a link to an interview that seems to suggest that there might be movement with this project! (I hope so!)
Lauren Oliver, the author of Delirium series is going to publish her first full adult book called Rooms,  in 2014! Her editor desribed the book as "as instantly gripping as it was elegantly written, filled with characters and predicaments I still can't get out of my head a week later."
Now time for upcoming covers and books!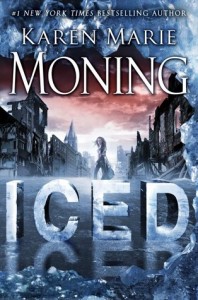 Karen Marie Moning unveiled her spinnoff Fever book, Iced  last week, which I forgot to add in last week's edition.
Karen has stated – 
"I'm currently working on a trilogy that features Dani, Christian MacKeltar, Ryodan, and the mysterious 'Dancer,' set primarily in Fever-Dublin. Each installment in the trilogy is a stand-alone mystery, however there are larger plot arcs unfolding in the background… 
..For those of you who have been worrying—the trilogy is not YA. If I had to categorize it, I would say it straddles the line between YA and adult uneasily. …Many of the questions I left unanswered in the FEVER series are addressed in this new series.

Exciting news: I've agreed to write two more books after that. Once the new trilogy is complete, I'm returning to the core story begun in the FEVER series, and will resume writing about Mac, Barrons, V'lane, Cruce, the Unseelie king, the concubine, the Song of Making.

All in all, there are five more books coming about the Fever World!"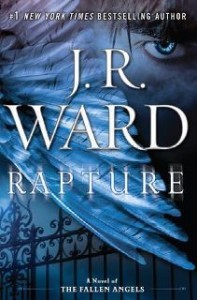 Rapture the next JR Ward, Fallen Angel book.
After reporter Mels Carmichael hits a disheveled man with her car 
outside the local cemetery, she pays a visit to the stranger in the
hospital. The only thing he remembers of his past is seeing a name
written on a headstone: that of Jim Heron—a fallen angel charged
with rescuing souls from the seven deadly sins. Now, as Mels
struggles to help this mysterious stranger rediscover himself, Heron
himself returns to prepare for a battle between good and evil.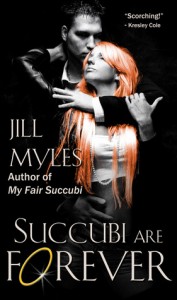 There is  a 4th Succubus Diaries book by Jill Myles! Succubi Are Forever.
SUCCUBI ARE FOREVER
Tasked by the Archangel Gabriel, Jackie Brighton must find two more lost archangel halos before she's free of her deal. But she's not the only one hunting for the immense power the halos bring, and everyone around her has motives – succubi, serim, and vampire. It's a race to the finish line, and only one person is going to come out on top.

But will Jackie stand tall when even her allies are set to betray her? Noah Gideon is back, and he's never liked taking 'no' for an answer. The mysterious assassin Sophie is helping out, but Sophie has her own agenda. So does Jackie's newest rival, the ancient hetaera Phryne, who wants to use the halos to give a new world to succubi everywhere – one that doesn't involve their masters.

Every immortal wants those halos, but Jackie's not sure they're worth her life, or Zane's freedom.

But she might not have a choice…
And finally we have the UK edition for the 4th book of the Lords of Deliverance series. I CANNOT WAIT for Lone Rider!!!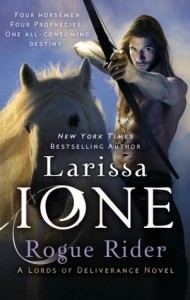 So what do you think of the potential for the Agency pricing agreement – do you think it will cement Agency pricing for the future? I hope everyone has a fantastic holiday!