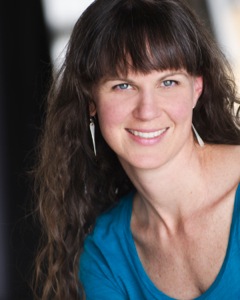 Today we're very happy to welcome Leigh LaValle on Book Lovers Inc. Leigh's Debut novel The Runaway Countess was release a few weeks ago. We've had the pleasure of reading it and we can't recommend it enough! Keep your eyes open for our Dual review later today.  Let's give a fantastic welcome to Leigh Lavalle and enter the contest to win our ow copy of the Runaway Countess!
Making Merry on Midsummer's Eve
Spring is in the air! As the sun shines brighter and the temperatures rise, I feel my blood stirring. Summertime, with her vibrant, sweaty nights, is coming soon. I love every season, but I find summer by far the sexiest. Indeed, I set my debut novel, the RUNAWAY COUNTESS, during the hot, sultry summer of 1821.
Summer brings long days spent out-of-doors, succulent berries fresh from the garden, and boisterous open air festivals. The most popular summertime festival in Europe is the lover's holiday of Midsummer's Eve. Celebrated on the solstice, Midsummer's Eve is a pre-Christian holiday with strong ties to fertility rituals. (You can see where I am going with this  (: )
On Midsummer's Day, revelers came together in an open field to celebrate. Flowers were gathered for decoration, participants engaged in games and activities (such as dancing around a maypole or competing in footraces) and villagers hawked their wares to other villagers.
But, it was as the sun set for the shortest night of the year that the true celebrations began. Under the light of the June moon (called the Honey Moon due to harvesting honey from the bees) inhibitions were cast aside and revelry echoed through the sultry night air.
Bonfires were lit and villagers leapt over the flames for luck. Musicians tuned their instruments and a procession of merrymakers, often dressed in costume, wandered through the festivities carrying lanterns. Wheels were set aflame and tossed into the air or sent rolling down hillsides.
To add to the allure of the night, courting couples were encouraged to wander into the woods. Together, they would look for faeries and pixies, and gather the herbs thought to be most potent on Midsummer's Eve. Indeed, many couples would stroll off and not return for quite some time. (And, I should guess, without any herbs in hand or pixie sightings to report.)
A night for lovers, divination spells also existed on Midsummers Eve. A woman might glimpse her next lover by dipping cloth in rose water and letting it dry before the fire with salt. (The more I research the more I think spells were not needed to see one's lover at all 🙂 ) Or, a man might go to a churchyard with his sword and, turning nine times, recite "Here's the sword; where's the sheath?" Subtle, isn't it?
I had a lot of fun researching the Midsummer's Eve festival, and used many of the traditions in THE RUNAWAY COUNTESS. I added a pond for skinny dipping and hero and heroine who have been sparking off each other for weeks. Voila- a night is created full of mischief and romance. A night the hero and heroine will never forget.
Tell me, Dear Reader, which season do you find the sexiest? Do you love cozy winter nights? The awakening of spring? One lucky commenter will win a digital copy of THE RUNAWAY COUNTESS!
Book synpsis:
 The Runaway Countess

Once the darling of high society, Mazie Chetwyn knows firsthand how quickly the rich and powerful turn their backs on the less fortunate. Orphaned, penniless and determined to defy their ruthless whims, she joins forces with a local highwayman who steals from the rich to give to the poor.

Then the pawn broker snitches, and Mazie is captured by the Lord Lieutenant of Nottinghamshire. A man who is far too handsome, far too observant…and surely as corrupt as his father once was.

Sensible, rule-driven Trent Carthwick, twelfth Earl of Radford, is certain the threat of the gallows will prompt the villagers' beloved Angel of Kindness to reveal the highwayman's identity. But his bewitching captive volunteers nothing—except a sultry, bewildering kiss.

And so the games begin. Trent feints, Mazie parries. He threatens, she pretends nonchalance. He cajoles, she rebuffs. Thwarted at every turn, Trent probes deep into her one vulnerability—her past. There he finds the leverage he needs and a searing truth that challenges all he believes about right and wrong.

Buy
Amazon , Barnes and Noble , Samhain , iBooks
About the author :
Leigh LaValle was born in a time when ladies shopped at the modiste and rogues sent heated looks across a crowded ballroom. Time slipped forward a few hundred years, and she currently lives in the Pacific Northwest with her family. When she is not writing about said ladies and rogues, mommying, or reading, she is rarely seen cleaning. More often, she is found hiking or, when she is really lucky, in the white powder of the ski slopes. She is also a devoted yoga practitioner and instructor.
———————————————
Giveaway
Leigh has generously offered an ebook copy of  The Runaway Countess to one lucky commenter!
All you have to do is leave a meaningful comment about the Guestpost or answer  one of Leigh's questions
(You can read our full giveaway policy here)
Please be sure to include a valid email address in the comment form (need not be in the actual body of the comment).
This giveaway is open to all!
Giveaway ends on Saturday, April 28th, 2012; we will announce the winner on Sunday.
Good luck!