We are very happy to have the wonderful Joely Sue Burkhart here at Book Lovers Inc again. Today is the release day of her newest novel, Yours To Take and Joely let us grill her about her Connagher series and its newest addition. Join the fun and ask her a question of your own for a chance to win your own copy. Please give Joely a warm welcome. 
BLI: Joely can you please tell us a bit about yourself?
By day, I'm a computer programmer for an insurance company. I've got three monsters (girls) ages 13, 10, and 8 and I've been married to That Man for 23 years. I've been writing since 2003 (well, I'd been writing for years before that but not seriously – that's my writing "birthday").
BLI: Describe a typical day of writing? Are you a planner or pantser?
Since I have an Evil Day Job, the best time for me to write is early before work. It's just hard for me to stick to getting up at 5 AM every day for more than a month or so. I really love to stay up super late and write, but yeah, the day job doesn't make that possible very often either. Really, I just use every free moment I have that doesn't involve the family or work, and as long as I can, I get up early.
I'm both a planner and a pantser. Some books really need lots of plotting and careful planning – but I've written others (both long and short) that were all in my head and I didn't really plan it at all. I do what each story needs, which is different each time.
BLI: What do you think is the difference between a reader and a real Book Lover?
A real Book Lover will stay up until 3 AM to finish a really good book even if they have to work or go to classes the next day. A reader can pull a book out and read for 20-30 mins before bed and still sleep. (I always have to FINISH the book.)
Real story: I love Robert Jordan's Wheel of Time series. When book 6 came out, I was going to graduate school. I'd been waiting for the book for months, so when I heard the book was out, I rushed to the bookstore as soon as I got home. I started reading it in the car on the way home (That Man was driving – I'm not quite that hardcore of a Book Lover, *g*), read through dinner, stayed up ALL NIGHT. I had an 8 AM class the next morning that I couldn't skip, so I went but kept reading right up until lecture started, in between the rest of my classes in the hallway, and then all the way home on the bus again. I finally finished the book at 10 PM that next night and collapsed. It was SO. GOOD. Best reading binge I've ever been on. 🙂 Except maybe the time I read Stacia Kane's first three Downside Ghosts books in one weekend…
BLI: What kind of books/genres do you like to read? Any favourite authors/novels you'd recommend?
I like to read all sorts of genres – I sort of go through phases where I glom one kind of book and then get tired of it. I read all flavors of romance, fantasy, and science fiction, with some thrillers, horror, and mysteries thrown in for fun. My current favorites are Larissa Ione, Lynn Viehl, Sylvia Day, Cherise Sinclair, and Martha Wells.
BLI: Your novels genres vary widely- do you have a favorite genre to write in? And is that the same one you prefer to read yourself?
I do write in lots of genres but the common thread through most of my work is the erotic (BDSM) elements. I really love sexy stories – I also love exploring lots of settings and possibilities through everything from science fiction to contemporary. My favorite genres to read are also fairly sexy, though not always.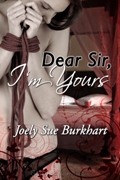 BLI: Yours To Take is book 3 in your Connagher series. The books each feature one sibling. Tell us about them? What shows their family connection and what sets them apart?
The idea behind the Connaghers series is just a seemingly ordinary Midwestern family – with some secrets about what happens behind closed doors. Yours to Take (#3) is about Vicki, the youngest sibling. She's been ignoring her dominant tendencies, until she rescues Jesse off the streets. Dear Sir, I'm Yours is about Conn (the middle son), an English professor trying to win back the trust of a former student. Hurt Me So Good centers on Victor (the oldest) and his struggles to face his inner sadist.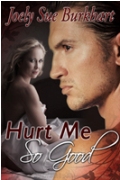 Their family is very important to each of them. They call each other for help and to discuss their problems. Conn lives near his grandmother and helps her as much as he can (while Miss Belle meddles in the lives of everyone around her). Victor and Vicki live in Dallas near the family ranch. Mama Connagher keeps an eye on them (not the other way around :-).
BLI: All three books feature a rather strong BDSM theme even though the intensity and direction differs from title to title.Where in your opinion does the fascination with BDSM in erotica come from?
I really wanted to explore the idea of everyday people investigating a BDSM lifestyle. Conn's a professor for a small private school in a conservative Missouri town. How he handles living as a dominant is different than his older brother, Victor, as the CEO of a sexy cable channel in Dallas. Their explorations are really MY explorations as a writer. I've always loved pushing boundaries and have been fascinated with BDSM before I really even knew what it was. As I learn, I write it more, and they're teaching me as much as any reference book I can find.
BLI: BDSM is always a touchy topic for some that can easily go into the wrong direction or even show the wrong picture of the lifestyle in general. How did you research the topic?
I read. A lot. I bought nonfiction books like SM101, as well as "classics" like The Sleeping Beauty trilogy by A.N. Roquelaure (Anne Rice). It's important to me to get everything as correct as possible. I'm exploring and learning myself as I go, and sometimes you can only learn by making mistakes, even though I try not to. I like to explore how people learn about their needs, how they get involved in the lifestyle, and all the fears and newness of it all.
BLI: What can we expect of Yours To Take?
In addition to Vicki finally facing her inner dominant side, she has to deal with the fact that she loves two men. Yours to Take is really about the three of them working out some kind of permanent solution so that everyone is happy. Not easy when her lover, Elias, as also a very dominant, heterosexual man.
BLI: Vicki is a complex character. She can't be easily put into the sub or domme drawer. Tell us a bit about her?
She's headstrong and independent, but also vulnerable. Elias isn't an easy man to love. Sometimes they're oil and water — and their tempers clash. But she does love him and she doesn't want to hurt him by falling in love with Jesse. He's so submissive, so needy, that he terrifies her. They all three need to learn how to be together, what each person needs and how that can only be met by working together. All three of them. Vicki is the one that holds them together, sometimes the Domme and sometimes just as the woman who loves them both.
BLI: Elias is a real alpha male. He's confident but Vicki actually succeeded in getting under his armor. What is it that appeals so much to him?
Elias loves the challenge she poses. He loves that she stands up to him. She takes him on toe to toe and head to head, especially in the bedroom. He loves to wrestle her into submission – but she never makes it easy for him. He's not a warm-fuzzies kind of man, which he regrets, because he knows she'd love tenderness from him. It's just not something he's comfortable with. Facing Jesse in her life helps Elias realize how much more she needs than just him, and that does get under his skin. She needs Elias, but he's not enough alone. That really burns, but she's absolutely right at the same time and he knows it.
BLI: Why is it harder for Vicki to take the dominant role than accepting the fight for dominance with Ellias?
She's a natural fighter. Wrestling with Elias for dominance is easy. Elias can take care of himself. In fact, she'd love to do more for him — like making sure he takes time to eat and sleep instead of working all the time — but he refuses to let her. Jesse just needs so damned much. She's never had someone be that reliant on her, so wholly dedicated and eager to do absolutely anything she tells him. It's scary because she's afraid she'll hurt or mistreat him in some way. He's not a fighter like Elias. Jesse's all lover. She has to figure out that he's not going to crumple under pressure either.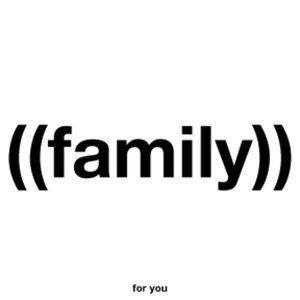 BLI: Family members usually seem to have a sixth sense when it comes to their siblings. Why do you think the Connaghers have such an insight into Vicki and her preferences?
Because they've been through the same crisis at some point. That discovery that "safe and normal" isn't enough is pretty scary. Each of them had to figure out what they needed and what that meant. Because the Connaghers are such a tightly knit family, they love each other and they hate seeing her struggle so much to be happy.
BLI: Jesse, the third party in Yours To Take, is an artist and lives on the street. His life was rough and he isn't used to being sheltered and loved. What kind of person is he and how did the life on the streets change him as a person?
He's always been searching for his place. A place to belong. Not only a place of safety, but where he could be fully accepted and loved. I think in that regard, we've all been on the streets at some point – hopeless and lost, just wishing we could find that safe, warm haven. Living on the streets showed him that he's a survivor. He's been through a lot and he made it. He's strong in that he knows exactly what he wants, and that's Vicki. She's his haven.
BLI: There's a conflict between Jesse's past and his submissive role in his relationship with Vicki. Tell us a bit about the situation and how the three of them handle it.
Jesse is a survivor, which means he did a lot of things he's not proud of in order to survive on the streets. Vicki's terribly afraid that he'll do anything, anything at all, to stay with her. So she has to figure out what he really wants, what he needs, and ensure that he's strong enough to draw the line when he needs to. The last thing she wants to do is abuse his trust after he's been through so much.
BLI: Will there be more books in this series? Will Mal get her own book? *puppy eyes*
Grins, absolutely, Mal's book is tentatively titled "Mine to Break." I'm in the plotting/planning process but hope to write it later this year. I'm also considering the possibility of Mama Connagher's story with Ty before he passed away.
BLI: What is next on your schedule?
A very sexy Mayan story called The Bloodgate Warrior will be released from Carina Press this fall. I'm currently working on several stories in Lady Doctor Wyre's universe as well.
BLI: Now can you tell us 3 reasons why people should read your books?
1. Sexy, sexy, sexy!
2. But still with lots of story and rich worldbuilding depending on the genre. e.g. it's not "just" the sex but deep love stories.
3. Something for everyone, whether you prefer modern day, futuristic/aliens, or magnificent barbarian warriors.
BLI: Can you summarize Yours To Take for us twitterstyle (140 characters or less)?
One alpha cop, one sultry yet reluctant Domme, and the eager sub who can bring them together.
BLI: If you could try your hand at another genre, which one would you like to try?
More horror or thriller aspects. I'd love to take an antihero like Riddick from Pitch Black and write a romance for him.
BLI: Can you share with us some little secret trivia, something that not many people know about you?
You'll never read long descriptions about anyone playing footsie in my books because ICK I HATE FEET! I'm borderline foot phobic. The biggest turn off for me is a man in sandals. *shudders*
BLI: What kinds of stories, characters, and themes do you like as a reader? As a writer?
I love assassins. Very alpha men. Strong but vulnerable women. I'm drawn to love triangles of the King Arthur, Guinevere, Lancelot variety, but I'll never force my characters to choose just one man.
~~~~~~~~~~~~~~~~~~~~~~~~~~~~~~~~~~~~~~~~
~*~*Giveaway*~*~
Joely has generously offered an e-book copy of Yours To Take to a lucky commenter!
All you have to do is leave a meaningful comment about the interview or ask Joely a question.
(You can read our full giveaway policy here)
Please be sure to include a valid email address in the comment form (need not be in the actual body of the comment).
This giveaway is open to all!
Giveaway ends on Saturday, May 19th, 2012; we will announce the winner on Sunday.
Good luck!