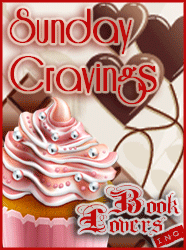 Happy Sunday Book Lovers! How are you? Ready for the new week that starts tomorrow?
We're here another Sunday to highlight all those upcoming releases that we can't wait to get our hands on and believe me, this week has some really interesting and exciting releases to leave us totally broke. Once more!
So, let's start!
Alisha and Stella: Nightshifted by Cassie Alexander
From debut author Cassie Alexander comes a spectacular new urban fantasy series where working the nightshift can be a real nightmare.Nursing school prepared Edie Spence for a lot of things. Burn victims? No problem. Severed limbs? Piece of cake. Vampires? No way in hell. But as the newest nurse on Y4, the secret ward hidden in the bowels of County Hospital, Edie has her hands full with every paranormal patient you can imagine—from vamps and were-things to zombies and beyond… Edie's just trying to learn the ropes so she can get through her latest shift unscathed. But when a vampire servant turns to dust under her watch, all hell breaks loose. Now she's haunted by the man's dying words—Save Anna—and before she knows it, she's on a mission to rescue some poor girl from the undead. Which involves crashing a vampire den, falling for a zombie, and fighting for her soul. Grey's Anatomy was never like this…
Alisha: The buzz for this book has been going on for so long that it's hard to believe it's finally being released! Nightshifted sounds like ER or Grey's Anatomy–or better yet, Nurse Jackie–with a heavy paranormal treatment. I've inexplicably got the feeling this is going to be a hugely successful series in the future. Preorder? Check! 🙂
Lea: Vortex by Cherry Adair
Cherry Adair plunges into a world of high-sea adventure and romance, where a long-lost treasure is a deadly lure—and love is the most dangerous current of all…


SWEPT AWAY
Searching for a sunken ship off the coast of Peru, treasure hunter Logan Cutter manages to pull a very different kind of prize from the sea—beautiful gallery owner Daniela Rosada. Dani claims she was thrown overboard by ruthless pirates and begs for his protection. But Logan is no strnager to a woman's lies, and something about her story doesn't add up.

IN TOO DEEP
With her knowledge of Peruvian artifacts, Dani offers to help Logan translate an ancient map that will lead them to a shipwrecked treasure—and into a carefully laid trap. But the closer they get, the deeper she falls for him, not realizing that Logan is hiding a secret of his own. By the time she learns the truth about his boat, his brothers—and his blood feud with pirates—it's too late. By falling in love, they've set a course for disaster…
Jackie: Midnight's Master by Donna Grant
Gwynn Austin has no idea why her father has disappeared on a mysterious trip to Scotland. When she goes on a desperate mission to search for him she finds more than she bargains for in a ruggedly handsome, wickedly exciting Highlander who exudes danger and mystery. And when she discovers her own link to Scotland, she'll have to trust her heart to help lead her…

Propelled through time by powerful Druid Magic, Logan Hamilton uses his immortality and powers of the god inside him to help prevent the awakening of an ancient evil in the modern world. He never expects to find help in the form of a beautiful, alluring, and all too tempting woman whose passion and strength matches his own. Together, Logan and Gywnn must fight for their love—before a demon from the past destroys them both…
I'm reading Midnight's Master by Donna Grant right now and love the mixture of elements in the book: Scottish Warriors and a Texan lady you don't want to mess with. Also a lot of action and some steam to boot. Lots of fun!
Stella: Shadow Bound by Rachel Vincent
If you live in the dark long enough, you begin to forget the light…

KORI DANIELS is a shadow-walker, able to travel instantly from one shadow to another. After weeks of confinement for betraying her boss, she's ready to break free of the Tower syndicate for good. But Jake Tower has one final job for Kori, one chance to secure freedom for herself and her sister, Kenley, even if that means taking it from someone else…

The job? Recruit Ian Holt—or kill him.

Ian's ability to manipulate the dark has drawn interest from every syndicate in the world, most notably an invitation from Jake Tower. Though he has no interest in organized crime, Ian accepts the invite, because he's on a mission of his own. Ian has come to kill Tower's top Binder: Kori's little sister.

Amid the tangle of lies, an unexpected thread of truth connecting Ian and Kori comes to light. But with opposing goals, they'll have to choose between love and liberty….
Rachel Vincent is one of my absolutely must autobuy authors. I have had all her 6 Shifters books on my shelves even when she was still a new to me author, I just had faith in her writing and when I finally got around to read them I gobbled them up and was so glad I hadn't been wrong about her. So now I have had Blood Bound as soon as it got released and though I still haven't gotten around to read it yet I can't wait to buy book #2 Shadow Bound! (Maybe it's a good thing I wait for all books to be on my shelf before I start reading them, wouldn't want to have to wait a year between evil cliffhangers! lol)
Marlene: The Custom of the Army by Diana Gabaldon
Diana Gabaldon, bestselling author of the acclaimed Outlander series, weaves an engrossing tale of war, history, and suspense in this original novella—available exclusively as an eBook—featuring returning hero Lord John Grey.

London, 1759. After a high society electric-eel party leads to a duel that ends badly, Lord John Grey feels the need to lie low for a while. Conveniently, before starting his new commission in His Majesty's army, Lord John receives an urgent summons. An old friend from the military, Charlie Carruthers, is facing court-martial in Canada, and has called upon Lord John to serve as his character witness. Grey voyages to the New World—a land rife with savages (many of them on his own side) and cleft by war—where he soon finds that he must defend not only his friend's life but his own.
It took a while for the Lord John Grey series to grow on me. I had to listen to them instead of reading them. Grey is somewhat the villain of the piece in Outlander, after all. But now, I look forward to the Grey stories very much. And they are definitely a more manageable length than the Outlander books!
What about you? Which releases are you eagerly awaiting this week?