Welcome to this week's news post and oh my there is a lot that is happening with leaks and rumours of more tablets coming out from Apple and Amazon, Piracy rulings and more updates and news on upcoming books!
There have been reports earlier this week reporting that both Apple and Amazon are gearing up for new tablets over the summer and fall. A report from Marketwatch states that Apple may launch an  8 inch screen tablet around October which incidentially is the rumoured date for the iphone 5. Although this isn't confirmed but I wouldn't be surprised if this is the case especially with the recent releases from Google and Amazon .
And Amazon has reportedly ordered two milling Kindles which will be available for pre-order sometime later this month or next. There is also another rumour that Amazon may be tackling Apple head on with their own Smartphone.  A report from Bloomberg states that Amazon is working on developing a model that will compete with the iphone.
I reported a few months ago about several publishers who sued a group of pirates who uploaded several of their books on book sharing sites and torrents – well it looks like a judge has ruled over Wiley's lawsuit over one reader who uploaded WordPress for Dummies at a torrent site and should pay up to $7ooo worth of damages to the publisher. Wiley's has also reported to have settled with a group privately and is rumored that each uploader has paid around $3000 for each book – it looks like that other publishers will follow suit as they have also launched lawsuits against other pirates.
News in Brief:
Kelley Armstrong has announced via Twitter that the 3rd Nadia Stafford book will be released in the fall of 2013.  I can't wait and so happy to see there will be another installment!
Variety is reporting about the interest in some romance books, such as The Marriage Bargain, Bared to You and On the Island is generating interest from hollywood to get the big screen treatment. With the recent success of 50 Shades series it does look like romance books might be getting a higher profile in the silver screen.
And this is the first teaser poster  for Sam's Raimi's Oz movie adaptation –  Oz The Great and Powerful – Got to say this looks guuuurd! It is slated for release early next year.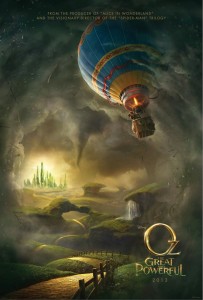 This week we have some cover reveals as well as books to watch out for!
I really enjoyed Veronica Rossi's Under the Never Sky – The followup, Through the Ever Night is slated for early next year!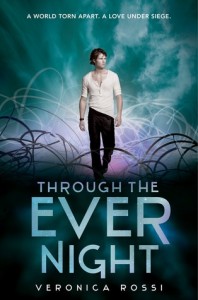 Level 2  by Lenore Applehans looks really interesting!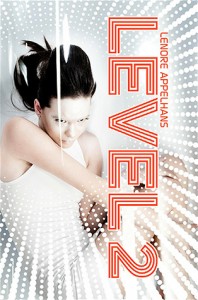 Since her untimely death the day before her eighteenth birthday, Felicia Ward has been trapped in Level 2, a stark white afterlife located between our world and the next. Along with her fellow prisoners, Felicia passes the endless hours downloading memories and mourning what she's lost—family, friends, and the boy she loved, Neil.

Then a girl in a neighboring chamber disappears, and nobody but Felicia seems to recall she existed in the first place. Something is obviously very wrong. When Julian—a dangerously charming guy Felicia knew in life—comes to offer Felicia a way out, she learns the truth: a rebellion is brewing to overthrow the Morati, the guardians of Level 2.

Felicia is reluctant to trust Julian, but then he promises what she wants the most—to be with Neil again—if only she'll join the rebels. Suspended between Heaven and Earth, Felicia finds herself in the center of an age-old struggle between good and evil. As memories from her life come back to haunt her, and as the Morati hunt her down, Felicia will discover it's not just her own redemption at stake… but the salvation of all mankind.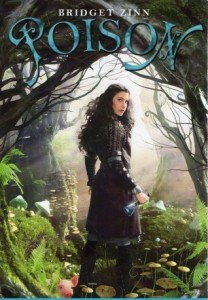 Poison by Bridget Zinn – it seems YA fantasy and assassins is going to be a very popular theme. This is set for release early 2013
A teen girl finds herself a would-be assassin, hunting down her former best friend, the princess of the realm, via the aid of an enchanted piglet.
And finally Thea Harrison has unveiled the 4th novella in her Elders Series – Hunter's Season. I love this series like a kid in a candy store!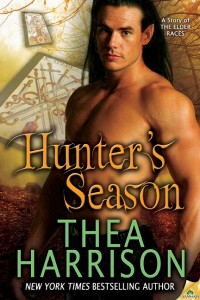 So what do you think of Hollywood's desire to adapt romance books? Do you think it is a good idea and will be successful?  And do you think Amazon's rumoured attempts to enter the smartphone market?