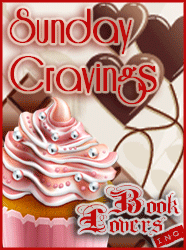 Sunday is here and you all know what that means! Time for our Sunday Cravings 🙂 This week books from a variety of genres are scheduled for release so all of us will definitely have something to anxiously await for.  There are some highly anticipated titles released in the YA genre, in the Paranormal Romance and in the contemporary one featuring authors such as Jennifer Echols, Deborah Harkness, Meg Gabot and Susan Elizabeth Phillips. I'm sure there are enough books for everyone 🙂
So, let's start:
Amanda and Anna: Such a Rush by Jennifer Echols
A sexy and poignant romantic tale of a young daredevil pilot caught between two brothers.

High school senior Leah Jones loves nothing more than flying. While she's in the air, it's easy to forget life with her absentee mother at the low-rent end of a South Carolina beach town. When her flight instructor, Mr. Hall, hires her to fly for his banner advertising business, she sees it as her ticket out of the trailer park. And when he dies suddenly, she's afraid her flying career is gone forever.

But Mr. Hall's teenage sons, golden boy Alec and adrenaline junkie Grayson, are determined to keep the banner planes flying. Though Leah has crushed on Grayson for years, she's leery of getting involved in what now seems like a doomed business — until Grayson betrays her by digging up her most damning secret. Holding it over her head, he forces her to fly for secret reasons of his own, reasons involving Alec. Now Leah finds herself drawn into a battle between brothers — and the consequences could be deadly.
Anna: Jennifer Echols is an author whose work I always anxiously anticipate even if the last couple of books I read of hers weren't that good. Still, Echols is one of my favorite YA authors and her books a must read.
Caro: Fever Moon: The Fear Dorcha by Karen Marie Moning, Al Rio
An all-new Mac & Barrons story by #1 New York Times bestselling author Karen Marie Moning, marvelously adapted into a full-color graphic novel by writer David Lawrence and illustrator Al Rio

In Fever Moon, we meet the most ancient and deadly Unseelie ever created, the Fear Dorcha. For eons, he's traveled worlds with the Unseelie king, leaving behind him a path of mutilation and destruction. Now he's hunting Dublin, and no one Mac loves is safe.

Dublin is a war zone. The walls between humans and Fae are down. A third of the world's population is dead and chaos reigns. Imprisoned over half a million years ago, the Unseelie are free and each one Mac meets is worse than the last. Human weapons don't stand a chance against them.

With a blood moon hanging low over the city, something dark and sinister begins to hunt the streets of Temple Bar, choosing its victims by targeting those closest to Mac. Armed only with the Spear of Destiny and Jericho Barrons, she must face her most terrifying enemy yet.
Ohhhh Fever Moon! *jumps up and down* I want Barron!!!!! Squeeeeeeeeeee . I am not a huge fan of comics but I will still get this one. I guess I'd read anything with Barron in it 😉
Stella and Marlene: West of Want by Laura Kaye
Betrayal is all he's ever known, but in her, he'll find a love strong enough to be trusted…

When Marcella Raines' twin brother dies, she honors his request to be buried at sea, never expecting the violent storm that swamps her boat. Recently divorced over her infertility and gravely injured, Ella still fights to survive.

Zephyros Martius is the Supreme God of the West Wind and Spring, but being the strongest Anemoi hasn't saved him from betrayal and loss—worse, he's sure his brother Eurus is behind it. When Zeph's heartbreak whips up a storm that shipwrecks a human, his guilt leads him to save her, but he vows not to get involved.

Ella's honesty, empathy, and unique calming influence attract Zeph like no other, and he finds himself wanting…everything. Ella knows Zeph's different and fears rejection, but falls for his otherworldly masculinity and ancient, sad blue eyes. When Eurus threatens Ella, she and Zeph struggle to let go of the past, defend their future, and embrace what they most want—a love that can be trusted.
Stella: West of Want by Laura Kaye!! I loved North of Need the 1st book in Laura Kaye's The Heart of the Anemoi series and I'm looking very much forward to reading the rest of the series 😀
Marlene: Shadow of Night by Deborah Harkness
Deborah Harkness exploded onto the literary scene with her debut novel, A Discovery of Witches, Book One of the magical All Souls Trilogy and an international publishing phenomenon. The novel introduced Diana Bishop, Oxford scholar and reluctant witch, and the handsome geneticist and vampire Matthew Clairmont; together they found themselves at the center of a supernatural battle over an enchanted manuscript known as Ashmole 782.

Now, picking up from A Discovery of Witches' cliffhanger ending, Shadow of Night plunges Diana and Matthew into Elizabethan London, a world of spies, subterfuge, and a coterie of Matthew's old friends, the mysterious School of Night that includes Christopher Marlowe and Walter Raleigh. Here, Diana must locate a witch to tutor her in magic, Matthew is forced to confront a past he thought he had put to rest, and the mystery of Ashmole 782 deepens.

Deborah Harkness has crafted a gripping journey through a world of alchemy, time travel, and magical discoveries, delivering one of the most hotly anticipated novels of the season.
Discovery of Witches was such a fantastic debut, I can't wait for this next book in the series.
Which are your Craving Choices for this week Book Lovers?