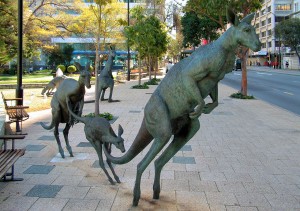 It's been about two years since we visited the land down under, and, way back when,  we only looked at the outback. This time, we'll take a tour throughout Australia and see what it has to offer us 🙂
I was inspired to revisit this country after reading Scot Gardner's The Dead I Know. While the book doesn't feature any named parts of Australia, it is where the author lives and is a good guess that it's where the story takes place. Let's have a look and see more of this beautiful place:
I hope I have done Australia proud in choosing these pics. There were so many to pick from that it was very hard to narrow it down 🙂
And now I want to hear your Australia travel stories: have you visited? Do you live there? Where are the absolute best places to see?
*Note: All images in this post have been sourced from Spiritland.net, that offers free images for private (not for sale) use. All ownership belongs to that site, inclusively. If you like the images above, go check out the website for many more stunning vistas from all across Australia.