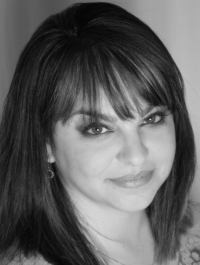 Today, we're absolutely thrilled to have Gina L. Maxwell as our guest at Book Lovers Inc. She's here today to discuss her latest book from the new Entangled Brazen imprint, Seducing Cinderella (see our dual review later this week). 
Stella: Hi Gina, welcome to Book Lovers Inc! Can you please tell us a bit about yourself?
Gina: Hi, ladies, thanks for inviting me over! I'm a hopeless romantic, a wife and mother with an unhealthy addiction to Keurig coffee and dark chocolate. I've also been told my super power is Sonic Perkiness. 
Marlene: Describe a typical day of writing? Are you a planner or pantser?
Gina: I'm not a rigid schedule person, though I give it the old college try at the beginning of every week, only to resign myself to the crazy ways I'm most comfortable with. I try to write Mon-Fri in the afternoons as much as possible. Sometimes that happens, sometimes it doesn't. My brain isn't worth the fluid it floats in until around noon, so I try to do the social media stuff in the morning. I also write really well in the evenings, but that would take away from family time, so I only do that on occasion if everyone is otherwise engaged or sleeping.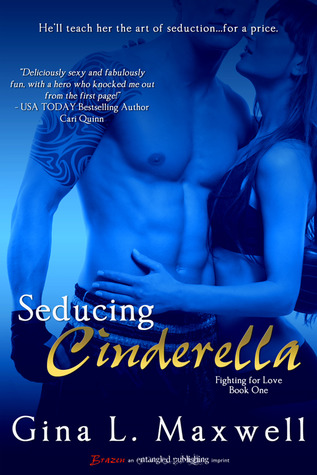 Total and complete pantser. I have no formal training in fiction writing. I've taken the occasional workshop and read more articles than I can count, but I was never "trained technically" how to go about writing a book. I try to get a basic idea of the story in my head and then see what happens as I go along. I'm often surprised by what I learn as the characters open up to me. A great example of this is that I had no idea Reid was anything other than a fighter, until I was deep in Chapter 3 and the things he was saying revealed his artistic side. I was ecstatic about that little revelation, and I never would have come up with that on my own had I tried planning that out ahead of time.
Stella: What do you think is the difference between a reader and a real Book Lover?
Gina: A reader can be someone who enjoys reading any number of things: newspapers, magazines, online articles, college thesis papers (crazier things have I'm sure), or even the articles in a Playboy (yeah, I don't buy that one either).
A true Book Lover reads for the love of immersing themselves in the story. We get lost in those pages, whether made of paper or typeset on a screen. We invest ourselves in the characters we meet between the covers and find ourselves thinking of them even when we're forced to take a break to perform necessary life tasks (like feeding the kids). If I could make one of those funny ecards that are running rampant over the interwebz right now it would say this:
"No, I'm not reading anything right now," said no Book Lover, ever.
Marlene: Speaking of book love, what book do you think that everyone should read, and why did you choose that particular book?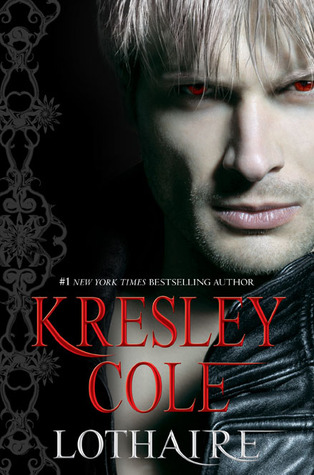 Gina: Wow, this would probably be a very easy question for most Book Lovers, but this is by far the hardest thing anyone could ask me. Part of my problem is that I have the memory of a goldfish. I'm not kidding. I have the worst memory of any 35 year-old on the planet, I'd guarantee it. I don't even remember most of the things in my own books, much less the details of someone else's. (The upside to that is I can reread books and it's like reading it for the first time.) Okay, I'm going to choose a series instead of one book (sorry for changing the rules). I'd recommend people read Kresley Cole's Immortals After Dark series. Not only is her writing phenomenal, but what truly blows me away is her world-building and use of a chronological timeline. Her books interweave in the series so you might be reading the same scene from a previous book, but now you're reading it from the viewpoint of another character. It's sheer genius and I'd love to know how she does it. I'd bet anything she's not a pantser!
Stella: Your latest release Seducing Cinderella is one of the two debut titles launched in Entangled Publishing's new Brazen imprint, congratulations! Can you tell our readers what they can expect of Seducing Cinderella?
Gina: Reid Andrews's chance of reclaiming his title as the light heavyweight champ in MMA is shattered when he sustains an injury only a few months before the big rematch. But pulling back isn't in Reid's vocabulary and eventually his trainer has no other choice than to order him to return home to recuperate under a professional's care or he's pulling him from the fight card. Reid knew going home would be rife with obstacles: facing his father's harsh disappointment, cutting back his strict training schedule, and aggravating physical therapy. But one he hadn't counted on was discovering that his best friend's little sister—all grown up and surprisingly gorgeous—is the PT he'll be working with on his road to recovery.
Lucie Miller has always stood in the shadows of everyone around her. Being a disorganized, bookish girl with tendencies of klutziness led her to be overlooked for those who had their lives together, like her older brother, and even her best friend. For once in her life, Lucie wants to be the object of someone's desire, particularly a certain orthopedic doctor she's crushed hard on for years. So when her brother's best friend promises to teach her how to seduce Dr. Mann in exchange for 24/7 care to get him back into fighting condition in time for the biggest fight of his career, she doesn't hesitate to agree.
Reid knows his best friend would kill him if he ever found out he moved in with his little sister to give her seduction lessons, but his desperation to get back into the cage and prove he has what it takes to be a reigning champion pushes all else aside. But by the end of their respective trainings, will Reid and Lucie find that what they thought they desired still holds true? Or will they discover that what they truly want is what they already have?
Stella: Can you tell us why this title, what is its significance?
Gina: This title did not come easily! Until about a month before its release it was known as Indulgence #1 (SC was originally set to release for the Indulgence line, but my smexy scenes were a little too steamy and more appropriate for Brazen *wink*). My editor, Liz, and I wanted something that conveyed the Ugly Duckling trope, but it's not an easy thing to accomplish without insulting the heroine. I suggested a title with "Seducing" in it that I liked, but Liz didn't. She suggested one with "Cinderella" in it that she liked, but I didn't. Then, just before I pulled the last chunk of hair from my scalp, I put the two together and it felt like the Heavens opened and choirs of angels sang. LOL Okay, maybe it wasn't that dramatic, but I definitely felt like it was perfect, and thankfully Liz agreed! I already had one Cinderella reference in the story, so all I did was add a few more subtle references and tweak a couple of scenes to bring that theme through a little more. I couldn't be happier with the result!
Stella: Can you please give a short profile introduction of the hero and heroine of Seducing Cinderella? 
Gina: All about Reid and Lucie, Twitter-style…
• Reid is charismatic & confident, enjoys a successful fighting career, & has the soul of an artist. He's also funny, protective, & super hot.
• Lucie's disorganized, bookish & has no idea how to get a man's attention. She plays darts, drinks beer, hates shopping, & luvs her patients.
Marlene: There has been a trend recently to feature heroes who are Mixed Martial Arts fighters, starting with Lori Foster's SBC Fighters series. What is it about MMA fighters that makes them romantic hero prospects in so many possible happily-ever-after scenarios?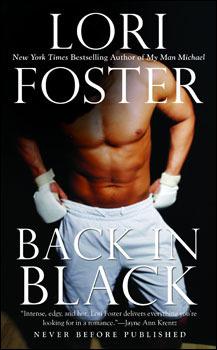 Gina: Well, there's the obvious that their bodies are built and almost always sporting tattoos which adds to the bad boy edge they have naturally as professional fighters. Their athleticism is unbelievable, and it's hard not to respect the hell out of anyone who can get the crap kicked out of them—even if they win, they usually don't walk away unscathed—and then shake the guy's hand afterward that did it.
I've been a huge fan of MMA for years, and I really enjoy watching the documentary shows that highlight the different fighters. It's so interesting to not only see how they train for their fights, but also get a glimpse into their personal lives: if they have families, how they spend their down time, other hobbies they might have. It shows the fans that the men aren't only the hardcore fighters we see in the cage, and I wanted to write a story about a hero with that kind of dynamic.
The sport is growing by leaps and bounds every year and has a very prominent female fan base. Just like warrior and military heroes, MMA fighters are guys who can dish out a whooping in the cage, and then be everything we need outside of the cage. It's the same tale really, just slightly more modern.
Stella: I believe it's a given with a book with such a title, but I still have to ask: what is your favourite fairy tale? 🙂 And in what way is Seducing Cinderella like the original, and in what ways so very different?
Gina: Oh, without a doubt my favorite fairy tale is Cinderella. I mean, who wouldn't want a Fairy Godmother (or in Lucie's case, a Sexy Godfighter) to poof her into a killer gown to attend the party of the year and have the man of her dreams fall instantly in love with her?
Truly, the only similarity Seducing Cinderella has with the original fairy tale is that Lucie goes from being unnoticed and plain to getting a complete makeover and attending a function where the guy she's crushing on finally notices her and asks her out.
The main difference is that Lucie's transformation isn't only physical. More importantly, Reid gives her an internal makeover, helping her see that she's a beautiful woman inside and out and anyone who doesn't see that isn't worth her time or effort. In the end Lucie is definitely more confident and comfortable in her own skin, but she doesn't suddenly have the attitude of an A-list celebrity on the red carpet. It would be unrealistic for someone to change that drastically in such a short period of time.
Marlene: Now can you tell us 3 reasons why people should read Seducing Cinderella?
Gina:
1. It's a quick read, but doesn't fall short on emotions or heat.
2. The chemistry between Reid and Lucie is off the charts.
3. Reid!!! If you look at any of the reviews for SC, you'll know what I mean. 😉
Marlene: Can you summarize Seducing Cinderella for us twitterstyle (140 characters or less)?
Gina: Seducing Cinderella is about realizing that what you previously wanted no longer holds true and finding the strength to forge that new path. (140 exactly! I pride myself on using all 140 characters in my tweets. LOL)
Stella: Can you tell us what is next on your schedule? What can we be on the lookout from you?
Gina: Book 2 in the Fighting for Love series, Rules of Entanglement, will release November 20th. And for everyone who has hinted, begged, and pleaded…yes, it's Vanessa's and Jackson's story! I also have plans for at least two more books in the series after that. I would expect Book 3 to release next Spring and Book 4 next Fall.
For those who still prefer paperbacks over ebooks, Seducing Cinderella will be released in print sometime this Winter with additional material. I'm very excited about that!
I also have a paranormal romance trilogy called the Prophecy of Souls that will be released through the Entangled Select line in both digital and mass trade paperback formats. The first book in the trilogy, Desires of the Soul, will release in Summer of 2013.
I might also write a prequel novella to my PNR trilogy to release between the first and second books in the trilogy. So, needless to say, I'm going to be a very busy writer the next couple of years, and I couldn't be happier about it!
I don't know about Stella, but I'm certainly excited to hear that the next book in the series will be about Vanessa and Jackson. And it has something to do with "Rules"…mmm. After Seducing Cinderella, I think I might know just what kind of rules Vanessa means.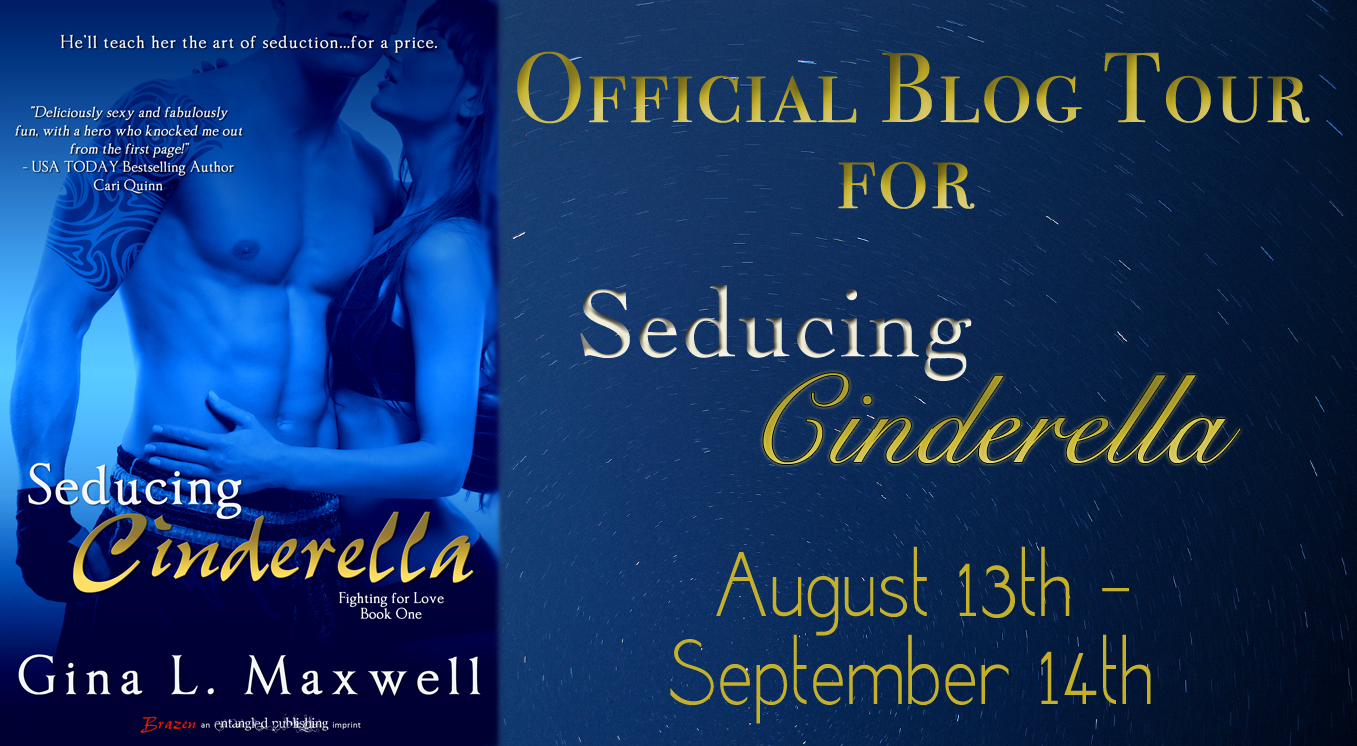 ~~~~~~~~~~~~~~~~~~~~~~~~~~~~~~~~~~~~~~~~
~*~*Giveaway*~*~
Entangled Publishing has generously offered an ebook copy of Seducing Cinderella by Gina L. Maxwell to one lucky commenter!!
All you have to do is

leave a meaningful comment/question for Gina

.
(You can read our full giveaway policy here)
Please leave us a way to contact you.
(Email or twitter name – no way to contact you – no entry).
This giveaway is open worldwide!
Giveaway ends on September 8, 2012 and we will announce the winner on Sunday.
Good Luck