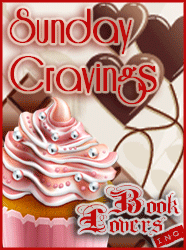 Hello fellow Book Lovers! I hope you're spending a great Sunday and that you're ready to face a brand new week! We're here for another Sunday to highlight all those new releases that we can't wait to get our hands on, but for yet another week, our choices are a little bit limited. It seems that October isn't a really busy month in publication 😛 Or maybe it's just me who lately is really hard to be satisfied with anything 🙂
So, let's start!
Marlene: Moonlight & Mechnicals by Cindy Spencer Pape
London, 1859

Engineer Winifred "Wink" Hadrian has been in love with Inspector Liam McCullough for years, but is beginning to lose hope when he swears to be a lifelong bachelor. Faced with a proposal from a Knight of the Round Table and one of her closest friends, Wink reluctantly agrees to consider him instead.

Because of his dark werewolf past, Liam tries to keep his distance, but can't say no when Wink asks him to help find her friend's missing son. They soon discover that London's poorest are disappearing at an alarming rate, after encounters with mysterious "mechanical" men. Even more alarming is the connection the missing people may have with a conspiracy against the Queen.

Fighting against time—and their escalating feelings for each other—Wink and Liam must work together to find the missing people and save the monarchy before it's too late..
I absolutely love the steampunk world that Pape has created in her Gaslight Chronicles series! She's managed to combine steampunk with the Knights of the Round Table. How much cooler could she get? This series is awesome and tremendously good fun!
Lea: Lean On Me by HelenKay Dimon
Cassidy Clarke once climbed the world's highest mountains, but after an unexpected illness ends her career she's back in her hometown, broke and hoping for a little luck. But the townsfolk aren't exactly putting out a welcome mat for the woman who once snubbed them in the media, despite her apologies now.

Mitch Anders knows someone has set up camp on the grounds of his plant nursery, and he's surprised to find his sexy high school crush ducking questions about where she's staying. Though he's sworn to stop cleaning up other people's messes, Mitch offers Cassidy a job and a place to stay—his place. Bedsharing optional, but definitely welcome.

Out of options and too attracted to Mitch to keep things platonic, Cassidy says yes to his offer. She wants to get back on her feet financially and start a new career. She never expects to suffer a different kind of fall, one that has her believing Mitch just might bring her something bigger and better than luck.
What about your Sunday Cravings? With Halloween approaching will you start reading spooky stories?