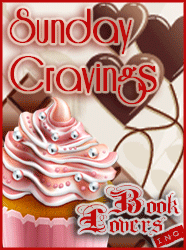 Hello my beloved Book Lovers! How was your week and weekend? Did you enjoy yourselves? It's Sunday so time to indulge on all those new releases that we can't possibly wait to get our hands on. And let me tell you that the week to come is one craaaazy week 🙂 There are like a ton of books being released making it impossible to just pick one or two of that huge list. So, let's start 🙂
Stella: It Stings So Sweet by Stephanie Draven
They vibrated with incendiary Jazz. They teemed with sexual abandon.
The Twenties were roaring and the women—young, open, rebellious, and willing—set the pace and pushed the limits with every man they met… In the aftermath of a wild, liquor-soaked party, three women from very different social classes are about to live out their forbidden desires.

Society girl, Nora Richardson's passionate nature has always been a challenge to her ever-patient husband. Now he wants out of the marriage and she has just this one night to win him back. The catch? He wants to punish her for her bad behavior. Nora is offended by her husband's increasingly depraved demands, but as the night unfolds, she discovers her own true nature and that the line between pain and pleasure is very thin indeed.

Meanwhile, Clara Cartwright, sultry siren of the silent screen, is introduced to a mysterious WWI Flying Ace. If Clara, darling of the scandal sheets, knows anything, it's men. And she's known plenty. But none of them push her boundaries like the aviator, who lures her into a ménage with a stranger in a darkened cinema then steals her jaded heart.

Working class girl Sophie O'Brien has more important things on her mind than pleasures of the flesh. But when her playboy boss, the wealthy heir to the Aster family fortune, confronts her with her diary of secret sex fantasies, she could die of shame. To her surprise, he doesn't fire her; instead, he dares her to re-enact her boldest fantasies and Sophie is utterly seduced.

One party serves as a catalyst of sexual awakening. And in an age when anything goes, three women discover that anything is possible…
You might remember how much I LOVED Stephanie Draven's In Bed with the Opposition and when I heard her next books will be a series set in the roaring '20s (one of my favourite time periods!!) I couldn't have been more excited!! And the release is finally here, yay!! (Stella muses: *maybe I will have to call in sick to be able to devour It Stings so Sweet…* just joking, lol 😉 )
Marlene and Stella: Etiquette & Espionage by Gail Carriger
It's one thing to learn to curtsy properly. It's quite another to learn to curtsy and throw a knife at the same time. Welcome to finishing school.

Fourteen-year-old Sophronia is the bane of her mother's existence. Sophronia is more interested in dismantling clocks and climbing trees than proper etiquette at tea–and god forbid anyone see her atrocious curtsy. Mrs. Temminnick is desperate for her daughter to become a proper lady. She enrolls Sophronia in Mademoiselle Geraldine's Finishing Academy for Young Ladies of Quality.

But little do Sophronia or her mother know that this is a school where ingenious young girls learn to finish, all right–but it's a different kind of finishing. Mademoiselle Geraldine's certainly trains young ladies in the finer arts of dance, dress, and etiquette, but also in the other kinds of finishing: the fine arts of death, diversion, deceit, espionage, and the modern weaponries. Sophronia and her friends are going to have a rousing first year at school.

First in a four book YA series set 25 years before the Parasol Protectorate but in the same universe.
Marlene: I loved Carriger's Parasol Protectorate series. The opening scene of Soulless is still one of my all-time favorites. So I absolutely can't wait to see what she does with a finishing school full of girls who all have some kind of preternatural or supernatural ability! Harry Potter mixed with young lady ninjas crossed with Carriger's stinging trademark wit. I have my hopes up. Up as high as a dirigible.
Stella: I have all Parasol Protectorate books on my shelf and seriously this one is worth buying for the cover alone (looks so cool!), but of course the premise sounds amazing too so I can't wait to read this new series of hers.
Stella: Savage Angel by Stacy Gail
Feel nothing. Sara Savitch's personal mantra has been hard to live by ever since her torrid one-night stand with army doctor Gideon Mandeville. Descended from the Seraphim, angels known as heaven's soldiers, Sara may be an expert fighter, but she's an amateur when it comes to relationships.

Physically unharmed, but still battle-scarred, Gideon has returned to Dallas in the hopes of regaining his faith in humanity—and in himself. Instead he's walked into a nightmare. His father is on a serial killer's hit list, and has hired a personal bodyguard—the very woman who has haunted Gideon's dreams for a year.

As Sara works to build an impenetrable fortress around her client, she yearns to tear down the one around Gideon's heart. With his bitter rejection of warriors, will he ever be able to accept her true nature? Sara must find a way to trust Gideon with her secret as the killer closes in….
The second book in Stacy Gail's exciting new Earth Angels series, I can't wait to read them!
Anna: Midnight Alias by Elle Kennedy
She's smart, seductive, and in way over her head.
He's her only way out.

An undercover DEA agent has gone off the radar. Suspecting an internal mole, the government needs Luke Dubois and his elite team of operatives to recover their man, and the New Orleans native thinks he's found his way inside the dark underbelly of Manhattan: Olivia Taylor, the girlfriend of a mob boss and the sexiest woman he's ever laid eyes on. His new mission objective? Get past Olivia's defenses and convince her to take a chance—on him.

All Olivia wanted was to finish law school and live a normal life, but that dream was shattered when one dangerous night put her deeply in a mobster's debt. Now Luke and his team will help her escape—in exchange for intel on the missing agent. But Olivia doesn't anticipate her intense attraction to the reckless Louisiana charmer or that she'll be forced to risk everything—including her heart.
Stella: A Duke Never Yields by Juliana Gray
Impatient with the strictures of polite British society, Miss Abigail Harewood has decided to live life on her own terms—and the first thing she requires is a lover. When the commanding Duke of Wallingford arrives on the doorstep of her leased holiday castle, she thinks she's found the perfect candidate: handsome, dashing, and experienced in the art of love.

But tempting Wallingford into her bed proves more difficult than she imagined. Restless and dissatisfied with his debauched life in London, the formerly rakish duke is determined to spend a year chaste. But as Abigail tries her best to seduce him, Wallingford finds his resolve crumbling in the face of her irresistible charm…and her alluring secrets.
After having read Unclaimed by Courtney Milan I have a thing for chaste heroes, they are swoon-worthy!
Anna: Wayward One by Lorelie Brown
He'll protect her with every vicious bone in his body.

During her ten years at the prestigious Waywroth Academy, Sera Miller clung to a strict code of propriety to shield herself from rumors that she isn't an orphan at all. She's a bastard. Now she wishes she had never allowed her friends to talk her into snooping into the mysterious source of her tuition.

Her benefactor isn't the unknown father she dreamed of one day meeting, but Fletcher Thomas—underworld tycoon, gambling den owner, and a man so dangerously mesmerizing that he could spark the scandal Sera has worked so hard to avoid.

Fletcher is only two steps away from leaving the life of crime he inherited from his father. First he plans to join an aboveboard railroad consortium, then claim the one thing his ill-gotten gains have kept safe all these years—Sera.

With every wicked caress, Sera fights harder to remember society's rules and reject the painful memories his touch resurrects. Accepting Fletcher's love means accepting her past—a risk too great for a woman who has always lived in the shadows. No matter how safe she feels in his arms.

Warning: This book contains a do-gooder heroine, an accidentally charming hero with tendencies toward caveman-itis, inappropriate household décor and fabulous sex against a wall.
After reading Lead and Follow by Katie Porter, I've been dying to read something written by Lorelie Brown, one of the co-authors and it seems like this one is just the book for me. Especially if it's written in the same spicy and juicy tone 🙂
What about your Sunday Cravings? Which books have you already pre-ordered and is there any of the books on our list that tempted you enough?