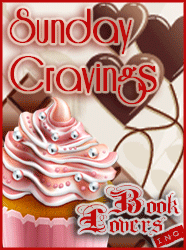 Hello my fellow Book Lovers everywhere in the world! How are you this weekend? Had an interesting week? The week here in Greece as I'm sure everyone by now will now was really interesting and quite frightening in some aspects. For one more time Greek people find ourselves in the midst of some unprecedented events and if I wasn't part of the book blogging community and this one not a post about books I may never made a mention on those events, but I think that for all of us who share publicly their opinion whether it is on books or anything else, freedom of speech is crucial. Whether it is spoken or written. A freedom that is seriously jeopardized  here in Greece from the recent events and the suspension of our public TV. Since for personal reasons I need to prepare this post in advance I don't know the latest developments in the matter but suffice it to say that I'm deeply troubled by the whole way everything happened. Anyway, let's get back on track.
Next week is pretty interesting book wise. There are many interesting releases that we can't wait to share with you! So, let's start 🙂
Stella: The Perks of Being a Beauty by Manda Collins
The beautiful Miss Amelia Snow is not accustomed to being snubbed by the gentlemen of the ton. But when her mother dies unexpectedly, forcing Amelia to take employment as companion to a wealthy cit's daughter, she quickly learns to play down her looks or risk losing her position. When her employers, the Smithsons, decide to throw a country house party, she is determined to fade into the background. But how can she when the Smithson's guest of honor is Lord Quentin Fortescue, the childhood friend who stole her heart?

Younger son, Lord Quentin Fortescue, is far more interested in his host's cotton mills in the north than he is in courting the man's dim-witted daughter. But it's the girl's companion who makes him look twice. Years ago, Miss Amelia Snowe rejected his proposal without a backward glance. Quentin has molded himself into just the sort of man she'd have wanted back then, but is Amelia still the smug beauty who broke his heart? And can either of them risk their newfound positions to indulge the fiery attraction that burns between them?
After the recent contemporary binge I have been on I'm craving some historical romance and this one sounds delightful. I haven't read anything by this author, but I like the idea of a beautiful heroine having to play the wallflower companion 😉
Caro: What the Duke Desires by Sabrina Jeffries
Maximilian Cale, the Duke of Lyons, long ago buried his grief for his missing elder brother, Peter, who was presumed dead after being kidnapped. When a mysterious note arrives from Tristan Bonnaud asserting that the Duke's brother is alive, it leads Max straight to the winsome Lisette Bonnaud, illegitimate daughter of a viscount and Tristan's sister. Soon he and Lisette are traveling to Paris posing as husband and wife, in search of Tristan, who has disappeared. And the longer he spends with Lisette, the easier it is for Max to see that the line between dukedom and desire is easier to cross than heimagined . . .
I had to try this new series by Sabrina Jeffries, her books are always entertaining and cute. I just love them. This new series has a lot of potential. I'll be waiting for the next release impatiently!
Cass: Poison in the Blood by Robyn Bachar
She is honey to his throat…but one sweet taste could part them forever…

Bad Witch: The Emily Chronicles, Book 2

Banished from home while her husband adjusts to life as an immortal, blood-drinking chronicler, Emily Black is homesick, heartsick and struggling under the constant sensory barrage of a city drenched in ancient magic. When an old friend asks for her aid in solving a string of murders, she welcomes the distraction, despite the danger.

Justine Dubois is grateful for a seer's help, and more understanding than anyone of Emily's plight. As a guardian, Justine commands respect; as a woman, her magic is considered inferior. Together, they are determined to prove their worth to London's magicians, starting with solving these murders—with maybe a bit of matchmaking on the side.

Long before he met his soul mate, Michael Black made a commitment to join the Order of St. Jerome. He will live forever, forced to watch the woman he loves age and die. As Emily hunts the murderer, Michael struggles to protect her. But if he loses control of his hunger, the greatest threat to her safety could be Michael himself.

Warning: Contains tortured soul mates, scheming faeries, vampire debauchery, deadly parasols, illicit blood-drinker relations, and adorable plot moppets.
I'm a sucker for ass kicking ladies setting fire to the sexist societal conventions, and dancing in the embers. This is what I expect from the team-up of Justine and Emily. Two women with magical powers only men are "supposed" to have. Suck it snobby British gentry!
Marlene: The Ocean at the End of the Lane by Neil Gaiman
THE OCEAN AT THE END OF THE LANE is a fable that reshapes modern fantasy: moving, terrifying and elegiac – as pure as a dream, as delicate as a butterfly's wing, as dangerous as a knife in the dark, from storytelling genius Neil Gaiman.

It began for our narrator forty years ago when the family lodger stole their car and committed suicide in it, stirring up ancient powers best left undisturbed. Dark creatures from beyond the world are on the loose, and it will take everything our narrator has just to stay alive: there is primal horror here, and menace unleashed – within his family and from the forces that have gathered to destroy it.

His only defense is three women, on a farm at the end of the lane. The youngest of them claims that her duckpond is an ocean. The oldest can remember the Big Bang.
Neil Gaiman writing adult fantasy again. Does anything else need to be said? We (Gaiman is a household favorite) have a copy of this on order in hardcover, and that's not a claim I make very often.
Amanda: Winter Queen by Amber Argyle
~Becoming a winter queen will make Ilyenna as cold and cruel and deadly as winter itself, but it might be the only way to save her people from a war they have no hope of winning.~

Mortally wounded during a raid, seventeen-year-old Ilyenna is healed by winter fairies who present her with a seductive offer: become one of them and share their power over winter. But that power comes with a price. If she accepts, she will become a force of nature, lose her humanity, and abandon her family.

Unwilling to pay such a high price, Ilyenna is enslaved by one of the invaders, Darrien. While in captivity, she learns the attack wasn't just a simple raid but part of a larger plot to overthrow her entire nation.

With the enemy stealing over the mountains and Darrien coming to take her to his bed, Ilyenna must decide whether to resurrect the power the fairies left behind. Doing so will allow her to defeat Darrien and the other invaders, but if she embraces winter, she will lose herself to that destroying power—forever.
Winter Queen sounds pretty cool and the cover is absolutely gorgeous. I've had my eye on this one because I really need to add some good fairy books to my shelves
Cass: Proxy by Alex London
Knox was born into one of the City's wealthiest families. A Patron, he has everything a boy could possibly want—the latest tech, the coolest clothes, and a Proxy to take all his punishments. When Knox breaks a vase, Syd is beaten. When Knox plays a practical joke, Syd is forced to haul rocks. And when Knox crashes a car, killing one of his friends, Syd is branded and sentenced to death.

Syd is a Proxy. His life is not his own.

Then again, neither is Knox's. Knox and Syd have more in common than either would guess. So when Knox and Syd realize that the only way to beat the system is to save each other, they flee. Yet Knox's father is no ordinary Patron, and Syd is no ordinary Proxy. The ensuing cross-country chase will uncover a secret society of rebels, test both boys' resolve, and shine a blinding light onto a world of those who owe and those who pay. Some debts, it turns out, cannot be repaid.
Jesus, no wonder the 1% are so entitled. They quite literally slough off any possible negative repercussions of their actions to an underclass equivalent. Boys, I expect you to run off together, fall in love, then come back and smash the oppressive system that screwed you both up (in very different ways).
What about your Sunday Cravings?