Viewing Category » E.M. Tippetts
We are happy to welcome back E.M. Tippetts,who stops by today to tell you about her latest book, Nobody's Damsel, which is the sequel to Somebody Else's Fairytale. Emily stops by with an exclusive scene just for the readers of Book Lovers Inc. and you could even win a copy of the book by commenting. 😉 So Emily, take it away…
My main character, Chloe Winters is very down-to-earth and low-key. She doesn't like to draw attention to herself and isn't big on daydreams or fantasies, so when Hollywood A-lister, Jason Vanderholt, falls for her, she wasn't sure what to think. As it turned out, he was a good match for her and they've since gotten married.
All through the Great Recession, Jason has stayed at the top of the box office, both by doing good work and by being impeccably professional about his job, until …

E.M. Tippetts,featured,Giveaways,Guest Post,The Latin Lover

18 Jan 2013

17 comments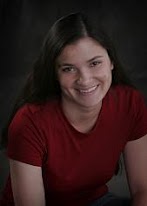 Our guest today is E.M. Tippetts, an author who has ventured into quite varied and different genres: she started out writing science fiction and fantasy stories but later penned some chick lit novels as well! Emily stops by today to tell you a bit more about her latest release Someone Else's Fairytale which embodies every woman's secret fantasy: having a handsome Hollywood actor falling for the everyday girl.
Stella: Hi Emily, welcome to Book Lovers Inc! Can you please tell us a bit about yourself?
Emily: Hi Stella. My name's Emily Mah Tippetts and I have two writing careers, basically. I write chick lit as E.M. Tippetts and science fiction and fantasy as Emily Mah. E.M. Tippetts is an indie author and Emily Mah is going the traditional publishing route.
Stella: Describe a typical day of writing? Are you a planner or pantser?
Emily: Depends on which stage …
Format read: ebook
Release Date: 6 December 2011
Number of pages: 310 pages
Publisher: self-published
Formats available: ebook, paperback
Purchasing Info: Goodreads, Author's Website, Amazon, B&N, Kobo, Smashwords
Blurb:
Jason Vanderholt, Hollywood's hottest actor, falls head over heels for everygirl, Chloe Winters, who hasn't gotten around to watching most of his movies. She becomes the woman every other woman in America is dying to be, but it just isn't her fairytale.
My Thoughts: Someone Else's Fairytale by E.M. Tippetts is every girl's secret fantasy: a gorgeous and celebrated sexy Hollywood actor meets and falls in love with an ordinary girl next door and sweeps her off her feet to their happily ever after, except that in this story Chloe, the heroine not only does not want to be part of any sweeping but she doesn't even like the hero at the beginning! *gasp* Jason Vanderholt is a fictional Henry …

3 1/2 Stars,E.M. Tippetts,featured,Review,The Latin Lover

7 Jun 2012

1 comment