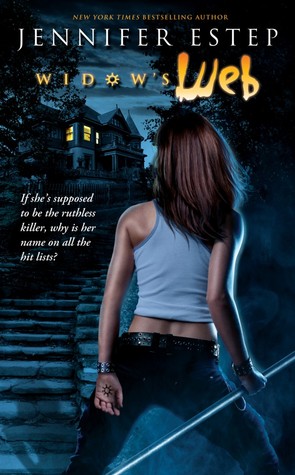 Widow's Web (Elemental Assassin #7)
by Jennifer Estep
Genre: urban fantasy
Release date: August 21, 2012 by Simon & Schuster
I used to murder people for money, but lately it's become more of a survival technique. Once an assassin, always an assassin. So much for being plain old Gin Blanco. With every lowlife in Ashland gunning for me, I don't need another problem, but a new one has come to town anyway.
Salina might seem like a sweet Southern belle, but she's really a dangerous enemy whose water elemental magic can go head-to-head with my own Ice and Stone power. Salina also has an intimate history with my lover, Owen Grayson, and now that she's back, she thinks he's hers for the taking. Salina's playing a mysterious game that involves a shady local casino owner with a surprising connection to Owen.
But they call me the Spider for a reason. I'm going to untangle her deadly …

New Releases,The Needy Lover

21 Aug 2012

9 comments