Format Read: Paperback
Number of Pages: 271
Release Date: 16 March 2010
Publisher: Vintage
Formats Available: Paperback
Purchasing Info: Nam Le's Website, The Book Depository, Good Reads
Book Blurb:
A stunningly inventive, deeply moving fiction debut: stories that take us from the slums of Colombia to the streets of Tehran; from New York City to Iowa City; from a tiny fishing village in Australia to a foundering vessel in the South China Sea, in a masterly display of literary virtuosity and feeling.
In the magnificent opening story, "Love and Honor and Pity and Pride and Compassion and Sacrifice," a young writer is urged by his friends to mine his father's experiences in Vietnam — and what seems at first a satire of turning one's life into literary commerce becomes a transcendent exploration of homeland, and the ties between father and son. "Cartagena" provides a visceral glimpse of life in Colombia as it enters the mind of a fourteen-year-old hit man facing the ultimate test. In "Meeting Elise," an aging New York painter mourns his body's decline as he prepares to meet his daughter on the eve of her Carnegie Hall debut. And with graceful symmetry, the final, title story returns to Vietnam, to a fishing trawler crowded with refugees, where a young woman's bond with a mother and her small son forces both women to a shattering decision.
Brilliant, daring, and demonstrating a jaw-dropping versatility of voice and point of view, The Boat is an extraordinary work of fiction that takes us to the heart of what it means to be human, and announces a writer of astonishing gifts.
My Thoughts:
This book had been receiving such good reviews, I couldn't help myself but purchase it, particularly as it is the debut book from an Australian author, Nam Le. I was in a reading slump when I started it, and I am so grateful to Le because this wonderful book was able to catch my attention and pull me out of it.
The Boat is a collection of short stories, which is certainly not something that I would normally read. These, however, are more special than the short stories you would normally read. There are seven in total, and each is based in a different part of the world, including Australia, Tehran and Japan. It is not a collection of happy stories, but this makes them all the more special. They are all about human suffering and our reactions in the face of adversity. There are many poignant moments in amoungst all of the stories, almost bringing me to tears on several occasions. Le is really able to capture the pain that these characters are feeling and convey this to his readers very keenly.
Each individual story is cleverly crafted. They don't really feel like stand alone short stories, more like they are excerpts from a bigger narrative. Perhaps this is because they are all woven so tightly together that it almost feels like you are reading a novel rather than a collection of short stories. I think that what Le really conveys through this collection is that even our own individual stories are part of a bigger world narrative; we are all connected by our common experiences of suffering and pain and hope, even if the source of those experiences are different.
The first short story, "Love and Honour and Pity and Pride and Compassion and Sacrifice" is a little autobiographical. It is written from the perspective from an aspiring author, Nam, who decides to write the story of how is father survived a massacre during the Vietnam War. In writing this short story he comments on people's attitude toward "ethic literature", and this discussion is quite thought provoking.
Le himself was smuggled to Australia by his parents on a fishing boat, making him what is colloquially (offensively) known in Australia as a 'boat person'. Indeed, the final story is about the harrowing journey of a group of 'boat people' coming to Australia in an old fishing boat, and the harshness of the picture that he paints is heart wrenching.
Although some of the stories were more compelling than others, this was a wonderful book that I would recommend to everyone, especially to people who (like me) are a little wary of the short story genre.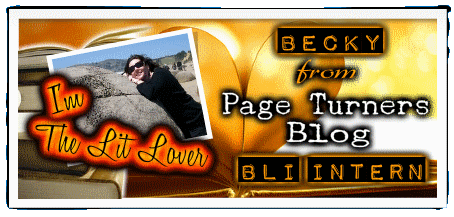 I purchased this book.
***FTC Disclaimer: Most books reviewed on this site have been provided free of charge by the publisher, author or publicist. Some books we have purchased with our own money and will be noted as such. Any links to places to purchase books are provided as a convenience, and do not serve as an endorsement by this blog. All reviews are the true and honest opinion of the blogger reviewing the book. The method of acquiring the book does not have a bearing on the content of the review.