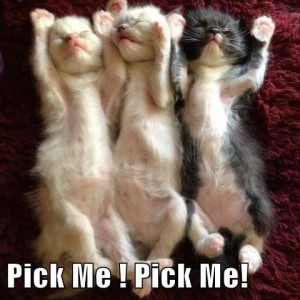 We're here to squee all over you! Yes, that's right, it's time for our "Pick of the Litter" post. And who better to lead things off this month than our resident snarky Dragon Lover! I can't believe Cass found a book she enjoyed that did not involved dragons. OH NOES! The sky is falling…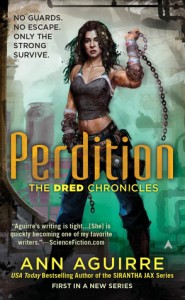 Cass: Perdition (Dred Chronicles #1) by Ann Aguirre.
This book was a ton of fun! I loved the idea of a prison ship in space, and how The Man (government? corporations?) just decided to fuck worrying about guards and rioting and shit. They're in space! Let me figure their own shit out. Leaving room for the Glorious Dred Queen to emerge. I have a sneaking suspicion future books will show how The Man rues their lackadaisical approach to prison oversight and maintenance.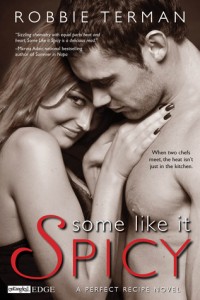 Stella: Some Like It Spicy (A Perfect Recipe #1) by Robbie Terman
You all know how much I love food: making it, eating it and reading about it (I can spend hours browsing food blogs and salivating in front of yummy recipes), and I am especially gaga for culinary romances! So when I saw that Entangled Publishing had a new foodie release I got excited and devoured Robbie Terman's Some Like It Spicy in no time! (I SO LOVED it!! I even love the reference made to the Some Like it Hot movie, one of my family's alltime favourite classics :-D) Some Like It Spicy was an utterly delightful, entertaining and sweet culinary romance, Robbie Terman just became a must watch&read author for me and I can't wait to read her next stories! This comes highly recommended, I urge you to pick it up! And now I'm just in the mood to re-read it while munching on some freshly baked pumpkin chocolate chip cookies I made. 😉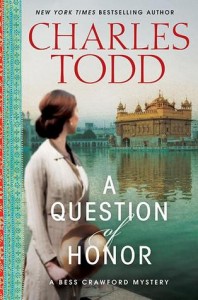 Marlene: A Question of Honor (Bess Crawford #5) by Charles Todd
Bess Crawford is a nurse serving in World War I. She's also probably upper middle-class at most, her father seems to be a retired, or semi-retired, Colonel in the British Army. What she isn't, is a titled lady of any kind. Bess answers to "Sister", as in "nursing sister". Bess does things, she isn't waiting around to get married. She also meddles an unconscionable amount. She gets her hands very dirty, also occasionally bloody. This story is about the honor of her father's regiment, from their days in India. It's also about the dirty little secret of how children who were sent back home to England really got treated (Rudyard Kipling's real life history is not for the faint of heart), but it's always about the war and the home front as Bess shuttles between England and France. I enjoy following Bess because she does stuff, and in a credible way, at a time when most women didn't. If you like the Downton Abbey period, try this series, starting with A Duty to the Dead.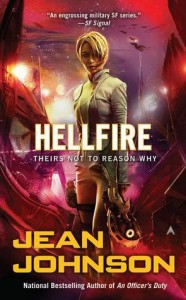 Marlene: Hellfire (Theirs Not To Reason Why #3) by Jean Johnson
This series has been consistently awesome. It is military SF, and there's only the barest occasional hint of romance, and that only in the sense that human beings do occasionally fall for each other. Romance is explicitly not the point of this series. The point is about saving sentient life. All sentient life. And how immensely HUGE a sacrifice one woman is willing to make. And convince other sentient beings to make. There's a scene I heard Jean read at WorldCon that brought absolute chills. It still does, just thinking about it. Lose a weekend (the weather's going to pot anyway. Start with A Soldier's Duty. Now. I order you;-)
And I'd like to give a special shout out to the clothing store "A Perfect Fit" in Dangerous Curves Ahead by Sugar Jamison. If you're like me, and you've NEVER been able to buy clothing "off the rack", the store in this book, where they specialize in perfect alterations for absolutely every woman, sounds like a dream come true. Unfortunately, it's fiction.
So, all you book lovers out there, what were your favorite reads this month?