Hey Everyone!
We are back again to talk about everything sexy and smutty, and this Saturday we would like to share with you a few recommendations in the smutty genre. So those who are new to racey novels or those smut veterans who would like to discover a couple new great reads, please take a seat, kick off your shoes and let the girl talk begin. 🙂
We categorized our recommendations into 3 types, depending on the sensuality rate:
1) Warm sparkles flying: these books are for smut novices: they have some tender loving and sensual scenes, but nothing too graphic (mostly romance novels with some love scenes). This first category is not smut, merely sensual or sexy love scenes.
2) Scorchingly hot: a bit more intense, for those who want more than just some general, subtle allusion to caresses, you need a fan reading these!
3) Instant combustion:not for the faint hearted! These books have graphic and detailed sex scenes, they burst in flames!
So today, to ease into the subject, we would like to draw your attention to a few of our favourite sensual novels from the first category:
Warm sparkles flying:
(Gentle romances, these have some tender loving and sensual scenes, but nothing too graphic. These are not smutty novels yet, merely sensual or sexy romances.)
Susi (The Geeky Lover): I'm going with Naked in Death by J. D. Robb. Roarke is so wonderful and made of awesome. Love him to pieces. And this series is just wonderful- Futuristic Science Fiction with Romance? No better mix out there. 😉 And seriously, Nora knows how to write a gripping and enthralling story. Her writing is addicting and you just won't be able to stop!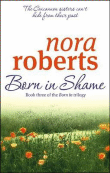 Stella (The Latin Lover):
When I had to think of sexy, romantic novels, the ones that first came to my mind were Nora Roberts novels! You can't go wrong with them, but there are a few that I love above the others and can re-read many times: the MacGregors (I just LOVE this series: we get to read about an extended family: the brothers and sisters, then their children and how they find love and happiness), the Born In series (the story of 3 sisters: Born in Fire, Born in Ice, Born in Shame), Cordina's Royal Family, the Chesapeake Bay Saga (the story of 4 brothers), the Donovan Legacy series. They are all warm, funny and sexy reads. Reading a Nora Roberts novel is like curling up under a cozy blanket and reading about a big happy family and friends (and of course the love stories are all mmm… wonderful!) 🙂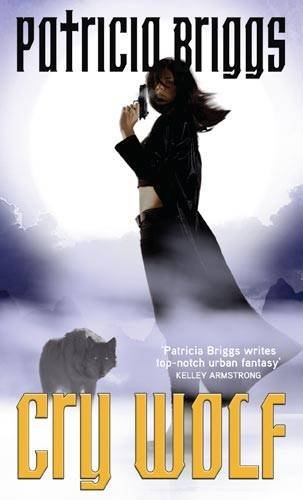 Amanda (The Winged Lover):
Alpha & Omega series by Patricia Briggs
(Alpha and Omega, Cry Wolf and Hunting Ground)… I don't read much category 1 novels hehe but Briggs is good if you don't want graphic, you know what's happening but you don't get the squelchy noises.
Liveship Traders by Robin Hobb– only a few "scenes" but a strong romance theme going through the high fantasy elements.
Bea (The Charmed Lover):
any romance by Lynn Kurland, and most Patricia Briggs books. They have kisses and mild descriptions of caressing but then fade to black. They are definitley not explicit in any way.
Has (The Smutty Lover):
I have to say these are the ones with a lot of tension although the smexy action is toned down. But for me it has to be
Mercy Thompson series by Patricia Briggs
, the tension between Adam and Mercy was smouldering even though the love scenes are tame. But Patricia Briggs really does tension well and I would recommend the
Alpha and Omega series
to go with that too!
Another good tension filled romance although I think its slightly more hotter, is
Ilona Andrews Kate Daniels series
. I think tension is just as important as a good love scene – *spoiler alert* the payout when Kate got together with Curran was just plain yummy! 😀 *end of spoiler*
And do you have any great sensual novels you would recommend to us?