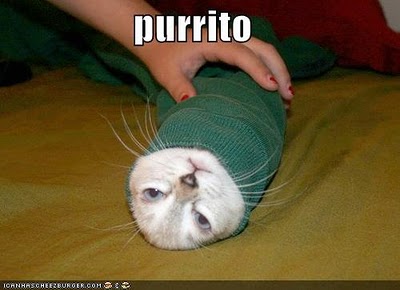 Hello Everyone!
I hope your weekend has been great so far and thankfully we still have most of Sunday to enjoy 🙂 Yesterday was brightly sunny and quite warm here in Europe, however today it is white: if it weren't this warm I would think it is about to snow! With all the Christmas decorations at the stores and the Christmas fairs taking places on the squares, it starts to feel like Christmas is approaching, yay! 😀 (if you couldn't tell I'm a HUGE Christmas fan.: love all the preparations, the baking, the lights, the gift wrapping and all the family gatherings we have this time of the year, I get giddy just thinking about it! lol)
Ok, I'll stop my rambling and finally reveal this week's winners 🙂
Congratulations to
Lia Bal
who won Never Tempt Danger by Denise Robbins
(Wow, I never thought that Random.org would ever favour the very first commentator, but it did! Double congrats Lia Bal!!)
Chrizette
who won Inside out by Lauren Dane
Robin K
who won Rebel by Zoe Archer
Congratulations Ladies, you will be e-mailed shortly, you have 72 hours to get back to us, or we'll have to draw new winners.
And don't worry if you haven't won this time, there are still a bunch of giveaways going strong, just check our sidebar!
How does it look like where you live? Might it snow soon? And have you already started your Christmas preparations (or at least the gift shopping)?
Until next week, enjoy the rest of your weekend and as usual: have fun! 😀