Format read: e-Book galley from Manic Readers Review Depot
Length: 154 pages
Formats available: e-Book, Kindle
Release Date: December 13, 2010
Publisher: Noble Romance Publishing
Purchasing Info: Author Website, Noble Romance Publishing, Amazon Kindle, Goodreads, All Romance Ebooks
Mattie James can't pinpoint exactly when she lost control of her life, but the moment she decided to take it back made the front page of the local paper. Desperate to dodge the fallout— and the tabloids—she jumps at the chance to spend an off-season week in a tiny resort community by the sea. Making the trip with her ex-lover is a complication she can live with; coming face to face with a dead woman is not.

The last thing Sheriff Wyatt Reed expected to find on the storm-ravaged beach was a beautiful blonde with a jealous sidekick, but one look at Mattie left him wanting more. Their first date takes an ominous turn when he gets the call that a woman was found murdered. With a killer on the loose and a troubling lack of suspects or motive, Wyatt has to put his feelings aside to focus on the case. But his vow not to become personally involved is shattered when he discovers Mattie's life is on the line, and this time the truth leaves her with a deadly choice . . . and nowhere to run.
My Thoughts:
The synopsis of this story is somewhat misleading, because Senator's daughter Matilda "Mattie" James doesn't jump at the chance to spend the week at a seaside resort community with her best friend and confidant Daniel "Hutch" Hutchins, he persuades her to go. The mansion with an ocean view that Hutch has procured through someone he "knows" is optimal to provide Mattie an escape from the media frenzy surrounding an acrimonious break-up with her latest fiancé. It is off season and the homes in the immediate vicinity are vacant. The town has been battered by storms causing significant destruction to the summer residences lining the beachfront belonging to the wealthy. A dark and turbulent sea adds to the sense of foreboding as the suspenseful plot of "Run to You" unfolds. I was quite impressed with Ms. Ballance's rich prose and graphic imagery that allowed an excellent visual of each scene.

The romance plot of this story involves three characters, which turns into a triangle without Mattie realizing it. You see, Mattie and Hutch, while friends, also have a twisted history.
"His big brother may have gotten the girl, but it was Hutch she'd clung to under a veil of darkness and sweat. It was Hutch who tasted her and loved her and writhed with her beneath tangled sheets. And it was Mark's ring she wore while she clawed at his brother's back."

Run To You © Sarah Ballance
Mattie has been honest with Hutch regarding their relationship, she can never see him as anything more than her close friend, he however wants more much more than that. Therefore the waters become muddy when Sheriff Wyatt Reed enters the picture and there is an instantaneous sexual attraction between him and Mattie on a stormy night shortly after she and Hutch arrive.
I really liked the juxtaposition Ms. Ballance creates between Wyatt and Hutch, the former is an honorable hard working small town Sheriff who has loved and been seriously hurt by his former fiancée. He has no intention of becoming involved with another woman, in fact, Wyatt sees himself as a "washed up bachelor". On the other hand, Hutch is a womanizer, a spoiled rich boy who has never done an honest day's work in his life. He wants Mattie, and is none too pleased when she becomes involved with the town's Sheriff. (You can guess which guy I was rooting for.) 😉
The quiet resort town has never been shaken by a violent crime so when 2 brutal murders occur Wyatt must deal not only is growing attraction to Mattie, but a murder investigation. Ms. Ballance develops a strong cast of supporting characters, and what I also liked is that she lays suspicion at the feet of more than one character increasing the mystery and tension of the of the story. While the cover of "Run to You" indicates it is an erotic romance, I didn't find it overly sexually explicit, the love scenes were sensual & tastefully written.
I have to admit, my niggle with "Run to You" was it's heroine. I found Mattie to be a needy rich girl with dependency issues. As near as I could tell, she didn't have a job, or any philanthropic interests, and simply moved from one man to the next. She did however seem to recognize who was good for her and have the strength to do something about it. As well, the author did give Mattie a conscience which was good given her background.
Overall, I enjoyed "Run to You", readers are treated fast paced suspense plot with a very strong, hero and a romance involving two people from very different socioeconomic backgrounds. Additionally the conclusion of of the story is a life and death nail biter involving our heroine, hero and an insane killer. If you enjoy a romantic suspense with a couple of good plot twists and a very appealing hero you may like to give "Run to You" a try. 🙂
I give "Run To You" 3.5 out of 5 bookies.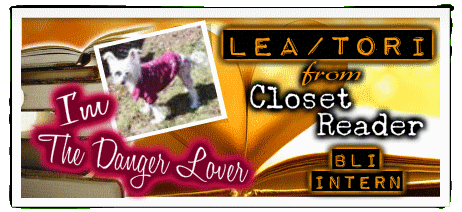 ***FTC Disclaimer: Most books reviewed on this site have been provided free of charge by the publisher, author or publicist. Some books we have purchased with our own money and will be noted as such. Any links to places to purchase books are provided as a convenience, and do not serve as an endorsement by this blog. All reviews are the true and honest opinion of the blogger reviewing the book. The method of acquiring the book does not have a bearing on the content of the review.