Format read: e-Book provided by author for review
Series: The Magical Sword Book I
Length: 124 pages
Formats available: e-Book, Kindle, Print
Release Date: July 10, 2010
Publisher: Liquid Silver Books
Purchasing Info: Author Website, Liquid Silver Books, Amazon Kindle, Goodreads, All Romance Ebooks, Fictionwise, Barnes & Noble
A past of secrets, a life broken by death―awakens to a world of promise and love, but lurking danger threatens to destroy it all.

In Carson City, Nevada a tragic car accident has claimed the lives of Nexi Jones' adoptive parents. Now, without them, her reason to live has vanished and she is determined to end her pain.

The problem with that, it's not heaven she wakes up to, it's the Otherworld. Nexi must reconcile the truth about her past, and her heritage as part guardian/part witch, while she begins to train to join the Council's guard. But it's not the combat training that has her worried, its attempting to keep her cool around the luscious guardian, Kyden that's her biggest concern.

Before long, Nexi's skills are put to the test as she begins to fight against the supernatural who have taken a human life. But nothing can prepare her for the journey ahead. Soon, she will find herself lost in a mystery and fighting to keep all she's gained, as Lazarus, a vampire, threatens to take it all away.
My Thoughts:
"The Willow", is written in the first person POV and told by the story's heroine Nexi. In the story's prologue Nexi is laying under a willow tree hidden in a forest away from the world's prying eyes. She is suicidal in the wake of a tragic motor vehicle accident which claimed the lives of her beloved adoptive parents, has slashed her wrists and dies. You are probably thinking "Yikes", as I did, but hang on, things look up for Nexi. 😉 She then awakens to find herself in the Otherworld, a place that is home to various supernatural beings including witches, vampires, wolfshifters and Drake, her biological father, a Guardian. Nexi is also introduced to Haven, her quirky, spirited "soul sister" who is a witch with a special power. Nexi learns she was sent to the human world as child for her protection because her biological mother, a witch, was killed for her power by an evil vampire named Lazarus.

"The Willow" is a story that took some initial reading perseverance on my part as there are a number of characters introduced within the first couple of chapters who play key roles in the plot and I found some of the narrative explaining Otherworld and it's inhabitants a little confusing. However, I was happy that I stuck with the story because Ms. Kennedy did some solid world building and it did turn out to be a good fast paced paranormal romance with plenty of action. Further, I grew to like Nexi very much and enjoyed her voice.
Guardians of the Otherworld investigate crimes against mortals caused by other supernatural beings and exact justice. As it turns out Nexi is a powerful Guardian and she trains with Kyden, a hotter than hell Guardian leader who she is immediately attracted to, they eventually become involved. Kyden is an exceedingly strong alpha hero with dominant tendencies. He is well matched with Nexi who matures into a feisty kickass warrior able to beat the crap out of any number of nasty supernatural bad guys. She earns her magical, lethal sword by proving herself worthy in a Guardian trial where she demonstrated her skills. Nexi also possesses a rapier wit, a wicked temper and a has mouth like a guttersnipe (I loved it). lol
Ms. Kennedy adds conflict to the romance plot by making Kyden a ladies man prior to becoming involved with Nexi. When she finds out about his love em and leave em ways it takes some determination and sacrifice on Kyden's part before he is able to convince Nexi of his honorable intentions. "The Willow" is not a sexually explicit erotic novel, but I did find it sensual and there is plenty of sexual tension.
His expression softened and he reached out, running his fingers up my arm softly. He stopped when he reached my shoulder, then moved his fingers under my chin. His lips met mine again in a soft passionate kiss that was more than lips meeting—it was love blossoming. He could be tough as nails and extremely cocky—and that side of him sent desire running through my veins—but this soft, gentle side of him was one I could get lost in.

When he released my mouth, my gaze met his and I realized how lucky I'd become. When I thought I'd lost everything, I ended up gaining more than I could ever imagine. "It's hard to believe how much my life has changed," I told him. "Just a week ago, I was trying to kill myself. Now look, things are pretty damn great."

He smiled softly, brushing his fingers along my cheek. "You have changed things for me as well."

The Willow © Stacey Kennedy
Ms. Kennedy developed a stellar cast of supporting characters who all play key roles in advancing a plot that has a number of tense action packed scenes. Nexi has suffered heartbreaking loss at the hands of Lazarus and when he returns she learns the true magnitude of his treachery, and, she is in for the battle of her life and is at risk of losing her new found family and world. "The Willow", has plenty of bloody battle scenes, there are eviscerations, decapitations, limbs flying, you name it you got it as observed and told by Nexi, who softens the more gruesome aspects of the battles through the use of a witty monologue. Readers don't learn the special significance of Nexi's willow tree or whether she and Kyden prevail against the evil Lazarus until the closing pages of the story. If you enjoy a fast paced, action packed paranormal romance told in the first person, you may like to give, "The Willow" a try.

I give "The Willow" 4 out of 5 bookies.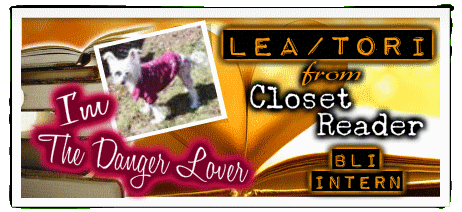 ***FTC Disclaimer: Most books reviewed on this site have been provided free of charge by the publisher, author or publicist. Some books we have purchased with our own money and will be noted as such. Any links to places to purchase books are provided as a convenience, and do not serve as an endorsement by this blog. All reviews are the true and honest opinion of the blogger reviewing the book. The method of acquiring the book does not have a bearing on the content of the review.