Format Read: e-Book provided by Novel Sidekick for review courtesy of the Author
Length: Novel
Series: Turner Twins, Book Two
Release Date: February 8, 2011
Publisher: Samhain Publishing
Formats Available: e-Book, Kindle
Purchasing Info: Author's Website, Goodreads, Kindle, Samhain Publishing, B&N Nook, Books On Board
She wants it. He's got it…and a whole lot more.

Maxwell Turner considers his stubborn and resourceful attitude a plus. After all, it usually gets him what he wants—except for Natasha Bellingham. The long-time family friend may be ten years older than he, but so what? He's plenty old enough to know they belong together. Now all he has to do is convince her.

Over the past few years Natasha's love life has degenerated into a series of bad clichés. Her biological clock is ticking—loudly. As a proven architect with her own house-design company, she's financially ready for a baby. Who says she needs a permanent man in her life for that? She just needs a "donation".

When Max discovers Natasha's future plans include artificial insemination, he's outraged. She wants to get pregnant? No problem. He's more than willing to volunteer—no turkey basters involved .

But there's one non-negotiable clause: He wants forever. And he intends to do everything in his power—fair and unfair—to make it happen.

Warning: This title contains one younger man ready, aimed and hell bent on giving one woman everything she wants. Includes interludes against the wall, in a Jacuzzi, on a car hood and even—shockingly enough—on a bed or two. Oh, and about that porch swing? Yup…
My Thoughts:
At 34 years old, Natasha "Tasha" Bellingham is a self made woman. She is a well established architect who has designed and is having her own home built. Tasha wants a family but due to a history of bad relationships she decides she doesn't want a man. So she institutes "Operation Baby" deciding artificial insemination is the way she wants to conceive her family. What Tasha doesn't expect, is that 24 year old Maxwell Turner discovers her secret and sees it as the perfect opportunity to finally win the woman he has wanted since he was a teenager.
I thought Ms. Arend did a stellar job of characterizing these two people. Max has a genius level intellect and as a result graduated from high school very early, challenged the college exams and finished his education at the young age of 17. He then struck out on his own, bought a little home and built a very successful web design business. Max is therefore mature beyond his years, he knows what he wants and goes after it. He had asked Tasha out previously but she rebuffed him because she felt he was too young.
Max has all his ducks in a row, they have been friends for a long time and he knows Tasha won't respond to fancy overtures so he approaches her logically, with questions that she was sure to be asking herself. Is it really fair to try and raise a child as a single parent when the baby could have a devoted father to share in the responsibility? Why rely on a sperm donor when she could have him? (My question exactly – the guy is HOT..) Max is a member of a huge extended family that Tasha loves, their baby would also be part of this family.
Tasha soon learns that Max knows his way around a woman and once she allows him to get closer things heat up—fast. This one is a toe curler, as in many hot–keep the ice water nearby and fan running—sex scenes. That being said, I felt the narrative was well plotted concerning a woman who comes from a broken and very unsupportive home, as well as having endured a series of less then happy relationships. "Turn It Up", tells the story of how Tasha gradually works through her insecurities, learns to trust, and finally love thanks to the patience, nurturing and support of a very special man (he is one determined guy). What I really liked was that Tasha and Max's relationship strengthens over the course of the novel, it doesn't happen overnight, it is a gradual process.
In a flash, the temperature in the room flared from comfortable to heat-wave range. In spite of the tantalizing flavor tangoing with her taste buds, all her awareness was on him. Maxwell's gaze ate her up. The focused attention made her tingle—her skin, her breasts, her sex. He didn't play any of the erotic food games she'd read about. Didn't feed her, or twirl chocolate over her skin and lick it off. He might as well have, considering how excited she grew. Under his intent stare, she became much more aware of the sensual attraction between them. Every time she put the fork in her mouth, he responded—a moan or a small body movement—as if he was jealous of the tines as she licked them clean. Every time she swallowed, he swallowed in time with her. Something warned her the intimate connection growing between them was building to explosive levels.

Max enjoyed his own dessert, twirling the fork to gather the perfect amount of dip. The drive to have him drop the fork and twirl his fingers on her body instead increased. When he reached out and wiped a bit of chocolate from the corner of her mouth, she captured his finger. Her tongue wrapped around the digit, sweeping it clean, teasing it in small circles. Then she suckled lightly, thrilling when his pupils dilated. His brown eyes changed almost fully to black.
He pulled his hand away with a slight pop and a shudder shook him. When he spoke, the lust in his voice ratcheted up her desire another notch.

"I want you. No interruptions, no regrets."
"Turn It Up", is good fun too, the Turner's are a rowdy bunch with a passel of little ones running around. On the other side of the coin, Tasha does have to deal with the rejection of her closest friend who while part of the "Turner Clan" turns out to be one nasty piece of work. This also feeds into Tasha's insecurities regarding her relationship with Max.
There are some extremely emotional tug at the heartstrings scenes in "Turn It Up", especially when Max and Tasha learn that they are pregnant and I have to say – bun in the oven stories are usually so not my thing. I enjoyed Ms. Arend's voice and writing style thoroughly. If you like a relationship driven story, that encompasses two of my favorite themes, friends to lovers and a May/September romance, you may like to give, "Turn It Up" a try.
"Turn It Up"
, is the second in Ms. Arend's, "Turner Twins", series and I'm looking forward to reading the first story "
Turn It On
", which after reading the synopsis, I think is a prequel. 😉 As an aside, I had no difficulty following
"Turn It Up"
without having read the first story.

I give "Turn It Up" out of 4 out of 5 bookies.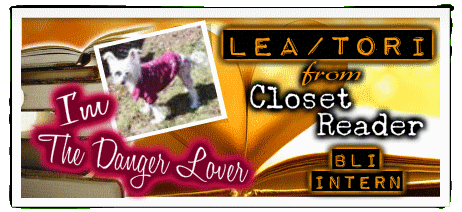 ***FTC Disclaimer: Most books reviewed on this site have been provided free of charge by the publisher, author or publicist. Some books we have purchased with our own money and will be noted as such. Any links to places to purchase books are provided as a convenience, and do not serve as an endorsement by this blog. All reviews are the true and honest opinion of the blogger reviewing the book. The method of acquiring the book does not have a bearing on the content of the review.