Format Read: e-Book ARC provided by Author for review
Length: 54 pages
Series: A Cape May Book III
Release Date: February 22, 2011
Publisher: Samhain Publishing
Formats Available: e-Book, Kindle, Nook
Purchasing Info: Author's Website, Goodreads, Kindle, Samhain Publishing, B&N Nook, Books On Board
Book Blurb:
Part 2 of Tory, Devon and Con's love triangle

Taking turns was never their strong suit…

Devon Mason and Con Walker are sexy, honorable, loving, and completely devoted. In other words, everything Tory looks for in a relationship. But what's she supposed to buy her two lovers on V Day? Chocolate? How average is that? Their little love triangle is anything but average!

When Con surprises her with a weekend in Cancun, just the three of them, Tory is all over it—until she realizes Con forgot to include Devon in the package. Now their little love triangle is suffering, thanks to a couple of hard-headed men who both want to be numero uno.

Con was content to let Devon take control at Christmas, but now it's his turn. A weekend in Cancun seems the perfect place for a romantic getaway—then Devon says he's planning to surprise Tory with a trip to Aruba, and Con's possessive instincts kick in. He'd always been happy to share Tory with the guy he cares for like a brother. But the deeper Con falls in love, the harder it is to keep from ripping Tory away from Devon.

Sooner or later something—or someone—is going to give.

Warning: This title contains lots of steamy, explicit sex. Hot, jealous men in need of a strong, intelligent woman. And a warm, loving ménage a trois relationship.
My Thoughts:
I've long been a fan of Anne Rainey's writing, in fact her hot erotic tales are a guilty (or maybe not so guilty – lol) pleasure of mine. IMHO one of Ms. Rainey's strengths is penning sweet and very sexy short stories that are character driven but not over burdened with subplots or secondary characters. "What She Needs", is the third and last of the Cape May trilogy of short stories that have revolved around best friends Summer and Tory, and the men in their lives. As indicated in the blurb, "What She Needs", completes the tale about Tory, Con and Devon's ménage relationship that began in book two "What She Craves".

It is almost Valentine's Day and while Tory continues to maintain her own home she spends the majority of her time living with the guys at Con's mansion. Devon and Con's feelings for Tory have only strengthened since they became her lovers at Christmas. These guys are the best of friends and both have strong willed dominant personalities. And, they are both head over heels in love and devoted to Tory. While things have been going very well in their happy little triangle thanks to, what they thought was good communication and understanding of what Tory needs, the waters turn rough when Con decides to book a holiday without Devon's knowledge. Further, after sharing Tory with his friend, Con realizes he is feeling very jealous of Devon and wants her for himself.
"What She Needs", is a story that captures the inherent difficulties in keeping three people in ménage relationship happy and how two dominant men come to realize that sacrifices on both their parts are required if they are going to be able to keep the woman they love. I loved this tale because it does address this practicality. Devon and Con come to understand that each of them need some private, alone time with Tory, as does she, and as with any relationship, communication is vital maybe more so because there is another person to consider.
I did become worried for Devon and wondered if he was going to get shut out of the relationship. However, while he is a better communicator than Con when it comes to his background and feelings, he isn't about to lose Tory. And, Tory herself doesn't want to lose either of the guys, she knows something is wrong, but because Con has difficulty sharing his feelings she struggles to understand what is happening.
This is a erotic short story that includes sexually explicit m/f and m/f/m scenes. Ms. Rainey's prose is extremely sensual and the erotic scenes written for these characters are nuclear grade hot. At the end of the day Con realizes that as much as he loves and wants Tory, he also doesn't want to lose his friend Devon, who is none to happy with the way things are going. The question is, can Con make the compromises required to keep the threesome together?
If you enjoy a hot erotic ménage a trois short story you may like to give "What She Needs", a try. I would advise that you read the "Cape May" series in order because Ms. Rainey does build the plot over the course of the three stories, "What She Wants", is book I, and "What She Craves", is book II.
If you are interested in reading my thoughts regarding the first two stories in the series you can access the review at my blog, closetreader. 🙂

I give "What She Needs" 4.5 out of 5 bookies.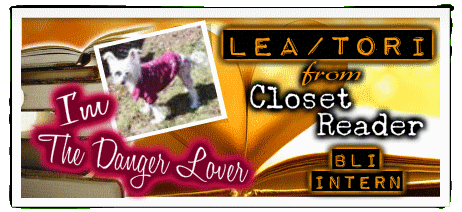 ***FTC Disclaimer: Most books reviewed on this site have been provided free of charge by the publisher, author or publicist. Some books we have purchased with our own money and will be noted as such. Any links to places to purchase books are provided as a convenience, and do not serve as an endorsement by this blog. All reviews are the true and honest opinion of the blogger reviewing the book. The method of acquiring the book does not have a bearing on the content of the review.