Format Read: e-ARC submitted by author for review
Length: 224 Pages
Series: Home to Harbor Town Book #1
Release Date: March 22, 2011
Publisher: Harlequin Special Edition
Formats Available: Mass Market Paperback, Kindle, Nook
Purchasing Info: Author's Website, Goodreads, Amazon Canada, Book Depository, Amazon.com, Borders, Barnes & Noble, Books-A-Million, Powell's, IndieBound, Chapters, Kindle, Nook
Book Blurb:
YOU CAN GO HOME AGAIN!

At eighteen, Marianna Itani thought she'd found the man of her dreams in Marc Kavanaugh, the quintessential boy-next-door. That perfect romance flew to pieces when an unspeakable tragedy tore them apart. Yet when Marc appeared in her life fifteen years later, the sparks that flew were as explosive as the day they first met.

Now their reignited passion was changing their lives in more ways than one: Mari was pregnant! She was set on putting the pain of the past behind her—not reopening scars that had never truly healed. And their baby might bring these star-crossed lovers back together—forever!
My Thoughts
Beth Kery has the
Prologue
from
The Hometown Hero Returns
posted on her website and when reading the opening paragraphs she had me hooked. This is an intense, emotional, compelling and sensual story of reacquainted lovers who were separated as teenagers by a horrific tragedy that affected not just one but three families.
Through stellar characterization Ms. Kery brings to life Marianna "Mari" Itani and Marc Kavanaugh, who as the Prologue indicates meet after a 15 year separation and share a single night of passion in a Chicago hotel room. Mari has no intention of seeing Marc again but weeks later, she returns to Harbor Town to pack up her family's summer home and make it ready for sale. It is here that she and Marc are reunited again.
The depth of desire and longing Mari and Marc feel for each other is literally palpable. However, due to what happened to their families so long ago, Mari feels there is too much grief and anger for them to be together. Mari is a delicate, beautiful, woman who I felt shouldered incredible sadness for what she had lost so long ago. And, she also feels guilt because she wants Marc Kavanaugh.
Once Marc sees Mari again in Harbor Town, he makes it his mission to win her back. He is a man with incredible strength of character who does his utmost to convince her they should be together. However, this couple does face significant obstacles including the disapproval of Marc's embittered mother Bridget, and Mari's angry brother Ryan.
The Hometown Hero Returns is also about lost friendships, heartbreak and lives that were forever changed because of an accident which caused these families untold grief. However, as mentioned in the book synopsis, Mari discovers she is pregnant and she must decide if she can move forward with Marc and leave the past behind.
Ms. Kery has also crafted a strong cast of secondary characters who each play pivotal roles in the storyline including Liam and Colleen, Marc's brother and sister, and Eric Reyes, a well respected physician in Harbor Town.
I was moved to tears on more then one occasion while reading The Home Town Hero Returns. It's one of my favorite reads this year, a definite keeper.
Ms. Kery will be here at Book Lovers Inc. on Monday, she will be talking about The Home Town Hero Returns, and there will be a Giveaway.

I give The Hometown Hero Returns 5/5 bookies.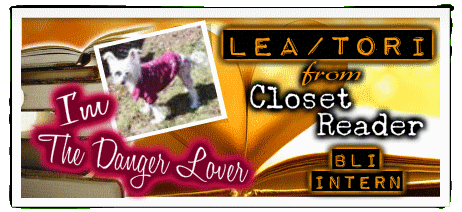 ***FTC Disclaimer: Most books reviewed on this site have been provided free of charge by the publisher, author or publicist. Some books we have purchased with our own money and will be noted as such. Any links to places to purchase books are provided as a convenience, and do not serve as an endorsement by this blog. All reviews are the true and honest opinion of the blogger reviewing the book. The method of acquiring the book does not have a bearing on the content of the review.