Format Read: e-ARC submitted by author for review
Length: 224 Pages
Series: Home to Harbor Town Book #2
Release Date: July 19, 2011
Publisher: Harlequin Special Edition
Formats Available: Mass Market Paperback, Kindle, Nook, eBook
Purchasing Info:
Author's Website, Goodreads, Amazon Canada, Book Depository, Amazon.com, Borders, Barnes & Noble, eHarlequin, Books-A-Million, Powell's, IndieBound, Chapters, Kindle, Nook, eHarlequin ebook
Book Blurb:
IT HAPPENED ONE SUMMER…
The moment Liam Kavanaugh first glimpsed the exotic beauty dancing across a moonlit beach, he was smitten. But he was in for the surprise of his life when she turned out to be Natalie Reyes! The big-city cop had returned to Harbor Town to be the chief of police. Instead, he was battling an intense attraction to the woman who was forcing him to confront his past….
The lone survivor of the crash that had destroyed their families, Natalie needed Liam's help to finally move past the tragedy that shattered her life. Yet the innocent beauty wasn't prepared for the passion that flared between them. And now her very future was in the hands of a man who just might be able to heal her heart with his loving touch…
My Thoughts
Liam Kavanaugh worked as undercover detective in Chicago before pulling up stakes and returning to the small lakeside community of Harbor Town, Michigan. Liam accepted the position as Harbor Town's Police Chief and buys the Myerson cottage situated on a lovely piece of beachfront property. The house needs considerable work but Liam is content to renovate his carpenter's dream over time and enjoy a quieter existence in the small town. Then he meets Natalie Reyes and his life takes an unexpected turn.
Natalie Reyes was 11 years old when severely injured in the car crash that forever changed the lives of 3 families. At 27 years old she is wise beyond her years but quite reclusive. Natalie suffered facial lacerations along with other painful injuries which required multiple surgeries and months of rehabilitation. One of her eyes is light sensitive and a scar on the side of her face has caused her considerable insecurity. Moreover, when other young people were out learning to socialize Natalie was hospitalized and never allowed the opportunity to enjoy her youth the way others her age did. Her social skills therefore suffered and Natalie is vary wary of how others view her, the loan survivor of the infamous crash. Natalie is a gifted dancer and in the dark quite of the Harbor Town beach she enjoys the freedom of her dance.
Liam sees the delicate beauty dancing on the beach one night and is immediately drawn to her. Later meets with Natalie Reyes in her office as she wants to hire him to investigate the car crash caused by Derry Kavanaugh (Liam's father). She is convinced that there was a catalyst that precipitated Derry to become so intoxicated and drive recklessly. After 15 years of suffering Natalie needs closure.
Once Liam overcomes initial suspicion as to Natalie's reasons for involving him in her quest, he agrees to help her. Then, as he spends more time with Natalie, he discovers an intelligent complex, woman who through no fault of her own was robbed of her childhood.
"He'd give anything to comprehend what was going on in that brain of hers. On second she was acting like a skittish colt and the next she was saying something deadpan in that low, sexy voice of hers, reminding him for all the world of a sophisticated Bacall baiting Bogie.
She was a puzzle, and the detective in him needed to figure her out."
Liam's Perfect Woman © Beth Kery
Liam is athletic, extremely handsome and sexually experienced. With his gentle nurturing Natalie's sensuality blossoms for the first time in her life. Natalie is a virgin, and with Liam, she is finally able relax, gain confidence and enjoy intense intimacy. Ms. Kery has created a beautiful picturesque community in Harbor Town and her lovely descriptive prose made this love story more special.
Ms. Kery continues to develop characters introduced in the first novel of the series The Hometown Hero Returns. Namely Eric Reyes, a handsome, gifted Orthopedic Surgeon, and Natalie's older overprotective brother. Eric is less than pleased about her relationship with Liam. Brigit Kavanaugh, Liam's bitter and guarded mother who tries to interfere with his relationship with Natalie. And, Colleen, Liam's lovely, headstrong sister.
The families affected by the accident have a history that is littered with ugliness born of tragedy and there are also deep and startling secrets that have been kept deeply hidden. Liam painstakingly turns over one small pebble at a time and makes a painful discovery regarding the events that transpired during the hours before the accident. This story has startling surprises in store.
Liam's Perfect Woman, was an and emotional, sensual read. It also tells the story of a journey of discovery for Natalie and Liam. I'm really looking forward to seeing where Ms. Kery takes the families of the Home To Harbor Town series in Book III which will be Colleen Kavanaugh and the handsome Eric Reyes story.
I give Liam's Perfect Woman 4 1/2 Bookies
~~~~~~~~~~~~~~~~~~~~~~~~~~~~~~~~~~~~~~~~
~*~*Giveaway*~*~
Beth Kery has generously offered a paperback copy of Liam's Perfect Woman to one lucky commenter! AND – BLI has a paperback copy of The Hometown Hero Returns for one lucky commenter!
Winner #1 will have their choice of books. 
Winner #2 will receive the remaining novel.
All you have to do is leave a meaningful comment about the review.
(You can read our full giveaway policy here)
Please leave us a way to contact you.
(Email in blogger profile or twitter name – no way to contact you – no entry).
This giveaway is open worldwide!
Giveaway ends on Saturday, July 23, 2011; and we will announce the winner on Sunday.
Good luck!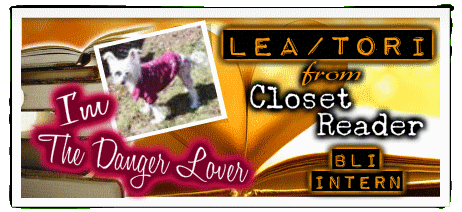 ***FTC Disclaimer: Most books reviewed on this site have been provided free of charge by the publisher, author or publicist. Some books we have purchased with our own money and will be noted as such. Any links to places to purchase books are provided as a convenience, and do not serve as an endorsement by this blog. All reviews are the true and honest opinion of the blogger reviewing the book. The method of acquiring the book does not have a bearing on the content of the review.