Format Read: e-ARC submitted by Author for Review
Length: 157 Pages
Genre: Contemporary, GLBT, BDSM, ménage à trois
Series: Men of Honor Book #2
Release Date: August 9, 2011
Publisher: Samhain Publishing
Formats Available: eBook, Kindle, Nook
Purchasing Info: Author's Website, Publisher, Goodreads, Kindle, Nook
Book Blurb:
The one man he can't forget is the one whose memories could destroy them all.

After the one man he trusted disappeared, it took Law Connor ten years to take a chance on another relationship. Trouble is, right about the time he's finally ready to let go of the past, the past stages a hostile takeover.

Back when they were teens, Styx was the boy with no memory. He and Law had each other's backs until he was forced to leave to keep Law safe. Now a CIA agent, he's finally discovered who he is, and why he's a hunted man.

Detective Paulo McMannus has almost succeeded in helping Law forget his lost love when Styx comes plowing back into their lives. No way is Paulo giving up his lover without a fight.

Suddenly Law finds himself on the run with Styx, the man who can still bring him to his knees…and with Paulo, the man who brought him back to life. The worst part? He can't choose between them. And it's getting harder to remember why he should.

Product Warnings:
Contains rough language, rougher sex and warriors who fall hard for one another.
My Thoughts:
It has been ten years since the love of Law Connor's life left him and during the entire decade he has not committed himself to another lover. No one has enticed or loved him the way the strong enigmatic Styx did. Then he meets Police Detective Paulo McMannus and try as he might Law has been unable to forget him. So, after 3 months of denying his feelings Law turns up at Paulo's door uninvited and unannounced, and he allows Law back into his life. Paulo has been waiting and hoping that Law will want him enough to return.
Just as Law and Paulo are reacquainted, CIA spook and Law's ex-lover Styx crashes into their lives bringing a semi-truck load of danger. All three of these men have pasts laced with emotional trauma and heartache caused by their biological families. Styx has no memory of his life prior adolescence. During his intensive CIA training various methods were attempted to allow him to remember his youth but the memories remain elusive. Now, a violent insidious threat has come back to haunt him and it threatens to take the one man he loves in the world, Law, and Paulo is involved purely by association. Styx is now forced to deal with the hurt he caused Law when he abruptly left as well as Law's handsome, beautifully tattooed, virile new lover.
There are a number of tense action scenes in this story and Paulo proves to be an extremely intelligent, focused professional policeman. The only reason I'm mentioning this is because Law is ex-military, special ops Delta Force to be exact, and Styx as a highly trained CIA field agent is "like Delta Force on Steroids". However, Paulo shines through regarding his bravery and ability to make significant sacrifices to protect not just one but two men for whom he cares deeply.
Law and Paulo are forced to flee their homes and go into hiding with Styx to allude a powerful, elusive assassin who has a network of associates. It is winter and as the men hold up in an isolated cabin in the middle of a storm a close bond grows while they embark on an emotional and sexual journey each helping the other to confront their demons. Bound by Law is a sexually explicit ménage à trois novel. There are scenes of bondage, graphic m/m & m/m/m sexuality and submission which I found appropriate given these men are all tough alpha males. Each of these men has endured horrible suffering during their lives and their stories touched me deeply. Significant page time given to the building of the relationship and trust between Paulo, Law and Styx, and I felt their rough intimate encounters were fitting given their backgrounds and personalities.
SE Jakes introduces CIA operative Tomcat, Styx's partner who helps to orchestrate a sting operation and ferret out the bad guy. He also offers outside Intel and protection. I really liked Tomcat and hope we see more of him in the next novel in the series Ties that Bind. Readers are also given a glimpse into how Damon and Tanner are fairing, the heroes of Book I, Bound by Honor.
At it's heart, Bound by Law is a dramatic lovers reacquainted story, but I would also describe it as an emotional cabin romance with an intense suspense subplot. IMHO the title is perfect because Law is the catalyst that binds the three men together. If you are interested in reading this story I would suggest you read the Men of Honor books in order because the plot of this story does follow and build on the first book in the series.
I give Bound by Law 4 Bookies
~~~~~~~~~~~~~~~~~~~~~~~~~~~~~~~~~~~~~~~~
~*~*Giveaway*~*~
SE Jakes has generously offered digital copies of Book I Bound by Honor, & Book II Bound by Law to one lucky commenter!
All you have to do is leave a comment about the review.
(You can read our full giveaway policy here)
Please leave us a way to contact you.
(Email in blogger profile or twitter name – no way to contact you – no entry).
This giveaway is open worldwide!
Giveaway ends on Saturday, August 20, 2011; and we will announce the winner on Sunday.
Good luck!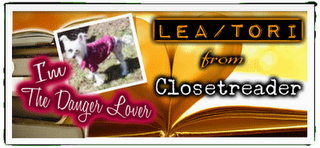 ***FTC Disclaimer: Most books reviewed on this site have been provided free of charge by the publisher, author or publicist. Some books we have purchased with our own money and will be noted as such. Any links to places to purchase books are provided as a convenience, and do not serve as an endorsement by this blog. All reviews are the true and honest opinion of the blogger reviewing the book. The method of acquiring the book does not have a bearing on the content of the review.