Format Read: e-ARC provided by NetGalley courtesy of HQN Books
Length: 224 Pages
Release Date: August 23, 2011
Publisher: HQN Books
Genre: Paranormal Romance
Series: Otherkind Book 4
Formats Available: Mass Market Paperback, Kindle, Nook, eBook
Purchasing Info:
Author's Website, Goodreads, Book Depository, Amazon.com, Barnes & Noble, eHarlequin, Books-A-Million, Powell's, Chapters, Kindle, Nook
Book Blurb:
Once the favorite son of the Lord of the Underworld, Lokan Krayl held enviable privileges and powers. Powers that led to a devastating betrayal—murder.

Resurrected by his immortal brothers, Lokan is still trapped in purgatory. He has no way to contact his family. He has no answers. In order to find the truth about his death and who killed him, he must escape his prison. And there's only one way out: through the twelve gates of his eternal enemy, Osiris.

But Lokan has help. Bryn Carr, the woman who duped him once before, is his beautiful yet unwanted guide. She's been sent by his brothers to aid him. She's his last hope. Lokan must place his fate—and that of the mortal and immortal worlds—in the hands of the one woman he can never trust.
My Thoughts
As the story opens readers find Lokan Krayl in darkness and in pain. Ms. Silver did an excellent job of portraying Lokan's confusion and anguish because as he regains consciousness memories surface concerning the betrayal and horror of his brutal murder and death. What amplifies his confusion is that Lokan is a soul reaper, and immortal. Lokan then realizes he is trapped in the Underworld, and must prevail and travel a terrifying and macabre path to return to his beloved daughter Dana and her mother Bryn in who are in Topworld.
Brynja "Bryn" Carr can sense a supernatural presence and fearing the worst, she institutes an escape plan to keep Dana safe. Dana had already been kidnapped and rescued once and Bryn will not allow anyone or anything to take her daughter again. I felt a chilling sense of foreboding as Bryn flees in the dark with her frightened 7 year old daughter. Bryn is an unusual supernatural being with extraordinary powers. Despite using one of her abilities to shield and protect Dana and herself, they are discovered. However, the supernatural presence she sensed doesn't pose the threat she feared, he is not unknown to her and brings news that Dana is in mortal danger. Bryn needs help and makes the only decision she can to keep her daughter safe.
Meanwhile, Lokan is trying to conquer the first of the Twelve Gates each of which requires that he must pass a specific trial to move on. When he fails miserably, Lokan learns from a surprising source that he requires a guide if he is going to be successful in his quest. Lokan is astonished to find Bryn is to be that guide, and the only being that has the necessary knowledge to pass each Gate. His first concern is Dana who he learns is being well protected until Lokan can return. Bryn is adamant that Lokan is the only being capable of protecting their daughter although he isn't sure why.
In a narrative that is rife with revelations, Ms. Silver takes readers a step back to the time of Lokan and Bryn's first meeting, the night of Dana's conception. Then Bryn disappeared and it wasn't until after the birth of their daughter that Lokan finds her after a long search. Lokan became very involved with Dana's upbringing but he and Bryn's relationship was purely plutonic. He saw her as the mother of his daughter, not a lover. As they journey to Topworld and face monumental challenges and life threatening situations at every turn they examine their relationship and true feelings. Bryn and Lokan have many secrets that they finally share. In the background of darkness and danger, they are able to steal a few intimate moments. Their new found love is bittersweet because of a choice Bryn has made so she was allowed to be Lokan's guide.
I've always had a soft spot for tortured heroes and Lokan certainly fits the bill. He is a demigod with a powerful, dark and dangerous aura, a commanding presence but also a bucket load of angst which is understandable considering what he has endured. I also really liked the heroine of this novel. Bryn is sweet, lovely and extremely brave. Both these beings have made mistakes but they have put their daughter's welfare first.
Fans of Ms. Silver's Otherkind series will be familiar with Lokan's brothers, Dagan, Alastor and Malthus. All three of them are mated to former enemies and they play key roles in the plot of this novel. And there is Sutekh, a cruel and evil creature who was instrumental in torturing and murdering his own son for personal gain.
I found Body of Sin to be a complex and dark story steeped in Egyptian mythology. I've always enjoyed mythological tales and recognized the names of many of the supernatural beings woven into the plot. I will say, I don't think this is a novel for the faint of heart, there are a number of bloody scenes and the challenges that Lokan and Bryn face involve some frightening creatures as in a river full of writhing snakes, serpents, fire and many other hellish nasties. There is dry wit written into the dialogue which I enjoyed. My only niggle was that I did find this story's conclusion to be little rushed.
Body of Sin is the first book I've read by Eve Silver, and while it is the fourth and concluding book in the Otherkind series I didn't feel disadvantaged by not having read the stories in order. I quite liked Ms. Silver's voice and my interest is piqued regarding Dagan, Alastor and Malthus' books.

I give Body of Sin 4 Bookies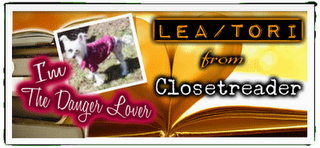 ***FTC Disclaimer: Most books reviewed on this site have been provided free of charge by the publisher, author or publicist. Some books we have purchased with our own money and will be noted as such. Any links to places to purchase books are provided as a convenience, and do not serve as an endorsement by this blog. All reviews are the true and honest opinion of the blogger reviewing the book. The method of acquiring the book does not have a bearing on the content of the review.