Lone wolf Shaun Steven's automatic response to the words "happily ever after"? Kill me now. Yet with all his friends settling down he's begun to think there may actually be something to this love-and-roses crap.
One thing's for sure: his dream mate will have to out-cuss, out-spit and out-hike him. So he never expected the one to push his forever button would be a blue-blooded Southern debutante with a voice as dark and velvety as her skin.
When Gemmita Jacobs steps off the plane in Whitehorse, Yukon, it's about more than her research project. It's her declaration of independence from an overprotected upbringing. Except there's something in the air she can't quite define—something that unexpectedly rouses her mating instincts.
Moments after their eyes lock, the deed is done—and done thoroughly. When the pheromone dust settles, though, all the reasons they don't belong together become painfully clear.
Warning: Two strong wolves getting exactly what they deserve. Includes wilderness nookie, shifters being naughty in public places, the Midnight Sun as a canopy for seduction and grizzly shifters on the loose. Oh, and don't forget the sarcasm.
My Thoughts:
Many years ago I lived in Fort Nelson, British Columbia, situated on the border of the Yukon Territories. I visited Whitehorse on a number of occasions with friends and still remember the breathtaking beauty of the area, the ambiance of the town and the welcoming nature of the people. (Now mind you, as far as I know I didn't run into any wolf shifters during my travels. lol) The reason I'm sharing this information is that in Black Gold, I feel Vivian Arend penned a very apt reflection of the spectacular beauty of the land, the wildlife inhabitants and the people who choose this area of Canada as their home.
The story is divided into 3 parts, and Ms. Arend selected a stanza from the wonderful lyrical poetry of Robert Service as the introduction to each section. The poetry sets the theme and tone as the plot of Black Gold advances.
Shaun Stevens is a helicopter pilot who runs a charter business with a couple of the other Takhini Pack shifters. While waiting for his next booking to arrive Shaun is helping out working as a bouncer at the Moonshine Inn, which is the pack's home base. Evan, the Takhini Pack's Alpha is Shaun's friend. These shifters are rough, rowdy, and cuss up a storm, and they are innately sexual. As pack Alpha, Evan is smart and diplomatic taking his significant responsibilities seriously. Shaun, lives the footloose and fancy free life, responsibilities aren't on the menu. Evan sees great potential in his friend but doesn't know quiet how to encourage Shaun to come into his own. In that vain Evan pulls Shaun into his office for a heart to heart and introduces him to some of special home brewed hooch he has tucked away. The scene is hilarious particularly when Shaun begins to feel the effects of the liquid fire.
After half an hour in Evan's office, Shaun was feeling better than he had in weeks. Months even. The liquor in the dusty bottle had been poured into teeny tiny glasses, and he'd shot back the first round in one toss. Evan's brows hit the ceiling right about the time Shaun's brain lit on fire.

"Most people sip it, dude."

"Shit." His throat was melting, his tonsils had incinerated. They might be able to figure out how old he was if there was anything left of his teeth to carbon date.

Black Gold © Vivian Arend
LOL!
I loved the sarcastic extremely witty humor that permeates the narrative of this novel. Wolf shifters mate for life and they instinctively know when their special someone comes along. They share a unique scent with their mate and are inexorably drawn to one another. Shaun has been watching his friends fall under the spell of their intended one by one and he longs to find his match. Well, right about the time Evan is pouring a very inebriated Shaun who obviously cannot hold his hooch into one of the spare rooms in the Inn, Gemmita (Gem) Ellen Louis May Jacobs, arrives in town having booked a certain charter company to fly her into the bush to do research as part of her studies for her college degree.
After getting settled into a room at the Moonshine Inn, lightening strikes when a very intoxicated Shaun meets Gem at a rather inopportune moment. The where and how of the meeting doesn't matter though because when these shifters do find their special someone a sensual aura overwhelms them. After realizing they are ment to be mated Gem and Shaun exchange names and a sexual firestorm ensues. Then comes the morning after. lol
I thought the juxtaposition Ms. Arend crafted between the hero and heroine of this novel was brilliant. Shaun is one with nature, born and raised in the Yukon. He loves the North and his life and has no intention of leaving. Gem comes from an extremely wealthy Georgia family. She was raised in a sheltered environment on the family estate and initially presents as quite prissy. Gem has every intention of returning to the South when her research and adventure is over. They certainly are an odd couple.
Gem trailed off. The expression on his face had shifted from disbelief to disgust. "You expect me to move to Georgia?"

"Of course. Why wouldn't you? We're mates." Shaun rose and stepped against her body. The desire to wrap herself around him was instant and strong, but she kept her hands in place, fingers gripped together tightly. He stared down, one finger stroking her cheek. He took a slow breath, as if calming himself.

"Yes, we're mates. That means you can come and live with me. That's how this works. My sister met her mate, then she moved to be with him."

"And sometimes it works the other way. It makes more sense—"

He grabbed the back of her neck, his hand warm and gentle on her skin even as his words cut and stabbed. "I'm sorry, there's nothing that makes sense to me about abandoning my business, my life and my friends to go become a pampered boy toy for the Rockefellers of the wolf world. Not to mention moving somewhere I could be shot on sight—forget that shit."

"But I'm supposed to give up everything to come live with you?"

Black Gold © Vivian Arend
Oh, oh… lol IMHO the author progresses Gem and Shaun's relationship perfectly. While they share a sexual link that is physiological and psychological, it seems they are worlds apart with regard to values and goals. This changes as Shaun and Gem travel far into the bush reaching the migratory grounds of the indigenous species that she plans to study. Thanks to Shaun's expertise, Gem learns survival techniques and he is impressed with her determination and strength. Each earns the other's respect which grows into a deep love. In addition, these characters mature and learn compromise and as well take on new responsibilities during their journey. Readers are treated to some suspense and intrigue in an exciting plot twist.
There is a romantic subplot involving Evan and his human assistant Caroline, who is one tough cookie. To keep the female wolf shifters constantly swarming around and distracting Evan at bay Caroline reaches an intriguing agreement with the pack Alpha. I hope to see more of this couple in the next Takhini Wolves story.
I've always liked sexy shifter stories and thoroughly enjoyed Black Gold. In fact, it is my favorite Vivian Arend read thus far. I thought she nailed Shaun's mannerisms and persona as man of the North. Gem is wonderful, she is smart and sassy, full of wonder, enjoying the freedom of spreading her wings for the first time in her life. I was very impressed with the world building in Black Gold.
If you enjoy a humorous, fast paced and sensual paranormal romance involving wolf shifters, you may like to give Black Gold a try.

I give Black Gold 5 bookies.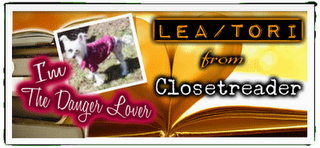 ***FTC Disclaimer: Most books reviewed on this site have been provided free of charge by the publisher, author or publicist. Some books we have purchased with our own money and will be noted as such. Any links to places to purchase books are provided as a convenience, and do not serve as an endorsement by this blog. All reviews are the true and honest opinion of the blogger reviewing the book. The method of acquiring the book does not have a bearing on the content of the review.