The Kingdom of Childhood is the story of a boy and a woman: sixteen-year-old Zach Patterson, uprooted and struggling to reconcile his knowledge of his mother's extramarital affair, and Judy McFarland, a kindergarten teacher watching her family unravel before her eyes. Thrown together to organize a fundraiser for their failing private school and bonded by loneliness, they begin an affair that at first thrills, then corrupts each of them. Judy sees in Zach the elements of a young man she loved as a child, but what Zach does not realize is that their relationship for Judy only the latest in a lifetime of disturbing secrets.
My Thoughts:
The synopsis of The Kingdom of Childhood gives an excellent summary of it's controversial and disturbing storyline. The narrative is meticulously crafted in both the first person, through the eyes of Judy McFarland, and third person POV, which flows extremely well from chapter to chapter. Ms. Colman writes in an intelligent, articulate prose providing vivid descriptions of each scene which advance a plot that is mainly set in 1998, Sylvania, Maryland. Readers are also taken a step back in the timeline to 1960's Germany where a young, lonely Judy attended school for a time as her father moved the family there for his work. Ms. Coleman draws a fascinating parallel between trauma that occurred in Judy's life as a child living in Germany and the choices she makes as a 43-year-old woman.
I saw Judy McFarland as a woman in crisis. Her best friend and colleague, Bobbie, has recently died of breast cancer. Russ, her husband has become a nasty stranger who has his own array of serious issues. Scott, her youngest son and last child still at home will be finishing school soon and heading to college. And, the little private school where she teaches is in serious financial difficulty. She feels she is teetering on the edge of burnout. Judy has dedicated her life to teaching kindergarten at a Waldorf School, also known as Steiner education which uses a humanistic teaching approach and emphasizes imagination in learning. Ironically, I learned through doing a bit of reading about the school's philosophy that one of the overarching goals is the development of morally responsible individuals. hmmmm..
Zach Patterson's problems are described in the synopsis, however I found him to be a normal, precocious teenager with a bright mind. He seemed well adjusted considering some of his mother's parenting techniques that made my eyes bug, but hey! We all do what we feel is right. As any of us who have raised children know, adolescence is a sensitive, impressionable time of life. The hormones are zinging, being accepted by peers is paramount and pushing boundaries is good sport. Zach is trying hard to fit in at a new school and make friends. When he first meets Scott's mother he thinks she is bitchy, but his opinion changes once he is assigned to work with Mrs. McFarland on a fundraiser for the school.
Their first fleeting intimate encounter happens unexpectedly in the most innocent and unusual of settings. The experience turns Judy into a basket case, she feels remorse and disgusted with herself. Judy is very aware she is risking her career, her life by participating in any type of sexual activity with a minor. However, when things turn very ugly at home with her husband and the opportunity to enter into a sexual relationship with Zach presents itself, Judy crosses the line.
The novel chronicles sexual activity between Judy and Zach in various locales including her marriage bed, told in the third person from his POV as a young man discovering physical intimacy. While the scenes are erotic, I couldn't help but find the sexual corruption of a 16-year-old boy by a 43-year-old teacher repugnant. In my view, Judy's sanity was questionable as evidenced by the fact she would engage in behavior she knows full well is morally wrong and completely opposed to a philosophy she has lived by for all of her adult life. In addition, she continues to reflect back to her time as a 10-year-old child when she was infatuated with Rudi, a young German teenager who befriends and supports her through a very difficult period. As I mentioned earlier, the author draws an interesting parallel between the qualities Judy sees in Zach and her memories of Rudi.
As their relationship spirals out of control Zach questions his involvement with Judy McFarland. However, extracting themselves from the affair proves to be traumatic, particularly for this young teen. I felt great empathy and fear for Zach, the mother in me wanted to intervene, remove him from the sordid relationship and give him a motherly hug. In my mind, adolescence is all about trust, it has to be earned by setting boundaries and teaching moral parameters. I couldn't help but feel that this teen's trust in an adult's ability to help and guide him through one of the most tumultuous times in his life would be severely compromised. I held hope though, that Zach would be okay.
As for Judy? Well, while I empathized with her losses and the catastrophe that her life becomes I also couldn't help but feel contempt for her actions. I will say, things do not end well for Judy McFarland.
The Kingdom of Childhood was not an easy read for me, but I don't think the author meant it to be. There is humor which does occasionally lighten the dark emotional tone of the novel and seeing Judy's interaction with her young charges in the kindergarten showed her to be a good and caring teacher. Ms. Coleman's vivid portrayal of these characters certainly brought them to life and must say I found the psychological minefield they negotiate to be at times gut wrenching, but also compelling as a reader. Thankfully Judy and Zach's story is fiction, unfortunately I know these types of relationships do occur. I strongly feel The Kingdom of Childhood, holds important lessons for all adults. If you appreciate an extremely intelligent, thought provoking psychological drama in your reading you may like to give The Kingdom of Childhood a try.

I give The Kingdom of Childhood 4 Bookies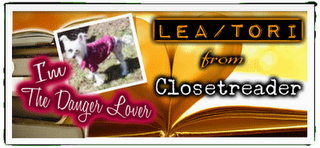 ***FTC Disclaimer: Most books reviewed on this site have been provided free of charge by the publisher, author or publicist. Some books we have purchased with our own money and will be noted as such. Any links to places to purchase books are provided as a convenience, and do not serve as an endorsement by this blog. All reviews are the true and honest opinion of the blogger reviewing the book. The method of acquiring the book does not have a bearing on the content of the review.