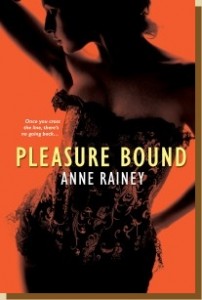 Format Read: e-ARC provided by Author for review
Series: Hard to Get Series – Book II
Genre: Erotic Contemporary Romance
Length: 256 pages
Release Date: October 25, 2011
Publisher: Kensington Publishing
Formats Available: Paperback, Nook, Kindle
Purchasing Info: Author's Website, Goodreads, Amazon.com, Barnes & Noble, Books-A-Million, Book Depository, Nook, Kindle All Romance eBooks.
Book Blurb:
When Desire Burns This Hot…

With his sexy smile and rock-hard body, P.I. Jonas Phoenix is used to having women flock to his bed. But these days there's only one woman Jonas wants–and she won't give him the time of day.

The Only Choice…

Deanna Harrison knows she can't fight her attraction to Jonas forever, but she's looking for more than a fling. So Jonas issues Deanna a challenge: give him one weekend at his Miami beach house to win her over. No strings attached. No limitations.

Is Surrender…

Once in Miami, the sexual tension erupts as Deanna finally lets go–and lets Jonas pleasure her in ways she's only dreamed of. But while their bond grows stronger, danger lurks close by–and it could be deadly for them both…
My Thoughts:
The prologue of Pleasure Bound takes readers back 5 years to a Harrison family barbecue where Wade brings Jonas Phoenix, his best friend from the Army to meet the clan. Jonas is less then comfortable with the warm, loving welcome the Harrison's provide. Jonas was raised by emotionally distant parents who while not abusive were more concerned about appearances and careers then their son. What brightens the day considerably for Jonas is Wade's younger sister Deanna, from the minute they lay eyes on each other sexual chemistry ignites. The fly in the ointment is that Deanna is Wade's little sister which makes acting on the attraction awkward for Jonas, especially since his friend is well aware of Jonas's history with women.

Jonas was a special forces computer expert, a skill he utilizes daily in the running of Wade – Phoenix Investigations. His attraction for Deanna has only strengthened over the years since their initial meeting. So after 5 long years Jonas finally tells Wade he wants to pursue a relationship with his sister. With one hurtle out of the way, Jonas sets his sights on the object of his desire, however Deanna proves very "hard to get".
A former nurse, Deanna has left that career to pursue her love of interior design, and has set up her own company. She is strong minded and independent and while sexually attracted to Jonas she believes him to be a womanizing playboy, not relationship material. What she doesn't bargain for is Jonas's heartfelt pursuit of her affection which comes with an invitation to spend a weekend in Miami alone with him. After a few days of cautious deliberation Deanna finally gives in and agrees to go away with Jonas.
Pleasure Bound is a hot, sexually explicit erotic romance. There is light bondage, a spanking scene and a toe curling kinky video Skype chat. Deanna and Jonas's relationship isn't all smooth sailing as they butt heads over his penchant for control and her determination to be independent. Despite their conflicts the sensuality sizzles.
Ms. Rainey is known for writing characters with close family ties. I really liked the bond Deanna shares with her mother who she turns to for relationship advice. I also liked her brothers Wade and Dean, who is Deanna's twin. Dean is especially protective and shares a psychic link with his sister. Dean is another Anne Rainey hot alpha male. Dean has quite a chip on his shoulder related to a previous bad relationship. I'm looking forward to his story which will be told in the next book of the "Hard to Get" series, Naked Games.
Wade and Gracie have secondary rolls in this story and I enjoy when an author revisits the main characters from a book's pre-equal. Ms. Rainey pens a wonderful surprise for Gracie into this story which leads nicely into the next book of the series.
I found Pleasure Bound to be far more relationship driven then it's predecessor So Sensitive, however there is a plot twist which adds a suspense element to the storyline when Deanna unwittingly takes on a major drug dealer as a client. A deadly confrontation requires Jonas and the Harrison brothers to intervene and help her.
Pleasure Bound is another sweet, super hot, thoroughly enjoyable Anne Rainey erotic romance. I will say Jonas's persistence and patience pays off because his reward is a special HEA with Deanna.

I give Pleasure Bound 4 Bookies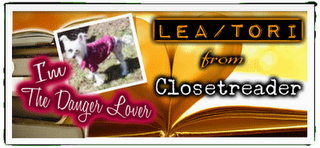 ***FTC Disclaimer: Most books reviewed on this site have been provided free of charge by the publisher, author or publicist. Some books we have purchased with our own money and will be noted as such. Any links to places to purchase books are provided as a convenience, and do not serve as an endorsement by this blog. All reviews are the true and honest opinion of the blogger reviewing the book. The method of acquiring the book does not have a bearing on the content of the review.