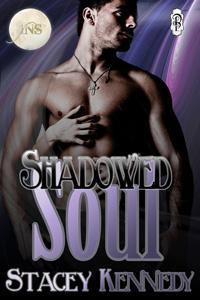 Format Read:
e-ARC submitted by author for review
Length: Novella – 43 pages
Genre: Paranormal Erotic Romance
Publisher: Decadent Publishing
Release Date: October 7, 2011
Formats Available: Kindle, e-Book
Book Blurb:
Four months have passed since Ellie's heart was broken by her cheating boyfriend, Gerrid. Sick of mourning, she sets out in search of a man to make her forget. Madame Eve of 1Night Stand arranges for Ellie to meet just the man at Nocturnal Nightclub in Miami. Bryce is not only sexy as sin but full of mystery. He does things no man should be capable of. Ellie might question his fast speed, cold hands, and even the way he bites at her skin―if he wasn't so determined to awaken the part of her that's been buried by lies.
Days have passed since Bryce's last feeding and his vampire hungers demand to be sated. But feeding is not his only intention. Ellie seeks to be a different woman, to gain power for herself, and Bryce plans to push her to discover it. To show her she can do things she never thought possible and force her to see the strength she yearns for already lives inside of her.
Ellie will have to choose, expose all of herself, or remain hidden in the dark shadows. But Bryce will have to make a choice of his own—let her go or keep Ellie forever?
My Thoughts:
Ellie decides she needs a hot night of passion to help her finally get over a bad break-up with her cheating ex-boyfriend and enlists the services of Madame Eve, matchmaker extraordinaire from 1Night Stand internet dating service. So with plans in place, she and her best friend Kenna get all sexed up, and head to the popular nightclub Nocturnal so that Ellie can rendezvous with her date. And what a date he is! The tall, dark and seductive vampire Bryce chooses his companions carefully. After centuries of existence Bryce looks for more in his human consorts then a night of hot sex, while he certainly plans on bedding the lovely Ellie, he also wants to give her something special and lasting. Bryce can feel her shadowed soul, her sadness and heartache and plans to help her see that she is a desirable special woman.
Decadent Publishing's 1Night Stand series of erotic short stories are about exactly that, a one night stand orchestrated by the illustrious Madame Eve. Shadowed Soul is smoking hot, as have the ice water and fan close by if you plan to read this one because the erotic scenes will curl your toes. Ms. Kennedy has also crafted a sweet love story about an age old vampire who bears old wounds thanks to the rejection of a former love and doesn't believe he will ever find a human woman who will look upon him without fear once she finds out what he is. Ellie's self esteem and confidence has taken a beating and Bryce pushes her boundaries with regard to intimacy but is compassionate and shows her that she is a desirable woman.
I enjoyed this quick, very sexy read. Ms. Kennedy's character development was excellent and the plot moved at a quick pace solely focusing on Bryce and Ellie's relationship. The author did not clutter this story with secondary story-lines but gave enough background to allow me to know the characters. I kept turning the pages to find out if their relationship would end following their one night stand. One night together is after all what they both expect. The question is can a single night of passion lead to a happily ever after? Or will Bryce and Ellie part ways after their tryst? 😉
I give Shadowed Soul 3.5 Bookies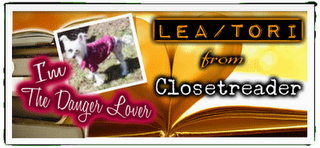 ***FTC Disclaimer: Most books reviewed on this site have been provided free of charge by the publisher, author or publicist. Some books we have purchased with our own money and will be noted as such. Any links to places to purchase books are provided as a convenience, and do not serve as an endorsement by this blog. All reviews are the true and honest opinion of the blogger reviewing the book. The method of acquiring the book does not have a bearing on the content of the review.