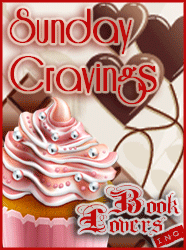 Today we are introducing a new feature in Book Lovers, please everyone meet our Sunday Cravings! Before anything else let me just say that: isn't that pic make you want to eat a cupcake right about now? I have some difficulties concentrating on writing while looking at it!
Anyway, enough with me drooling over a cupcake! Sunday Cravings is all about our drooling over books! Cause like genuine Book Lovers, we're not only lusting over delicious desserts but over some very hot new releases that are about to hit the shelves. So, basically the idea behind the Sunday Cravings post is exactly that: we pick a title that is to be published in the week to come, tell you a couple of things about it and then wait for you to share your thoughts and tell which are your own Sunday Cravings!
Anna: Fracture by Megan Miranda
Eleven minutes passed before Delaney Maxwell was pulled from the icy waters of a Maine lake by her best friend Decker Phillips. By then her heart had stopped beating. Her brain had stopped working. She was dead. And yet she somehow defied medical precedent to come back seemingly fine

-despite the scans that showed significant brain damage. Everyone wants Delaney to be all right, but she knows she's far from normal. Pulled by strange sensations she can't control or explain, Delaney finds herself drawn to the dying. Is her altered brain now predicting death, or causing it?

Then Delaney meets Troy Varga, who recently emerged from a coma with similar abilities. At first she's reassured to find someone who understands the strangeness of her new existence, but Delaney soon discovers that Troy's motives aren't quite what she thought. Is their gift a miracle, a freak of nature-or something much more frightening?

For fans of best-sellers like Before I Fall and If I Stay, this is a fascinating and heart-rending story about love and friendship and the fine line between life and death.
Fracture seems like one of those YA titles that will manage to stand out. The early reviews prove that point! It explores matters of life and death, friendship and love and all that in a supernatural package. It's one of those titles that I knew I had to read from the moment I read its premise.
Jackie: Fifty Shades Freed by E.L. James
When unworldly student Ana Steele first encountered the driven, damaged young entrepreneur Christian Grey it sparked a sensual affair that changed both their lives irrevocably. Shocked, intrigued, and ultimately repelled by Christian's singular sexual tastes, Ana demanded a deeper commitment; determined to keep her, Christian agreed.

Now, together, they have more – love, passion, intimacy, and a world of infinite possibilities. But Ana always knew that loving her Fifty Shades would not be easy, and being together poses challenges neither of them ever anticipated. Ana must somehow learn to share Christian's opulent lifestyle without sacrificing her own integrity, identity or independence; Christian must somehow overcome his compulsion to control, and lay to rest the horrors that blighted his past and haunt his present.

Just when it seems that together their love can conquer any obstacle, misfortune, malice and fate combine to make Ana's worst nightmares come true. Alone and desperate, she must face down the poisoned legacy of Christian's past.

Seductive, shocking, sad and funny, Fifty Shades Freed is the compelling final volume in the Fifty Shades trilogy.
I've just recently heard about the E.L. James books, so Fifty Shades Freed is on my (immediate) wishlist…along with Fifty Shades of Grey and Fifty Shades Darker. I'm trying to work hard on my current reads so I can get to these ones ASAP.
And: Something Wikkid this Way Comes by Nicole Peeler
Capitola, Moo, and Shar are the halfling ladies of Triptych: a company that specializes in cleaning up supernatural messes. Normally Cappie doesn't take human cases, but who can resist a priest, missing Catholic school girls, and a creature that may or may not be the Prince of Darkness? A story set in Nicole Peeler's Jane True series.
I'm really anxious to read anything by Nicole Peeler. From the great things I've heard about her Jane True books and interacting with her on Twitter, I think she would be just the kind of quirky author that I love!
Alisha: Shadows in Flight by Orson Scott Card
Ender's Shadow explores the stars in this all-new novel…

At the end of Shadow of the Giant, Bean flees to the stars with three of his children–the three who share the engineered genes that gave him both hyper-intelligence and a short, cruel physical life. The time dilation granted by the speed of their travel gives Earth's scientists generations to seek a cure, to no avail. In time, they are forgotten–a fading ansible signal speaking of events lost to Earth's history. But the Delphikis are about to make a discovery that will let them save themselves, and perhaps all of humanity in days to come.

For there in space before them lies a derelict Formic colony ship. Aboard it, they will find both death and wonders–the life support that is failing on their own ship, room to grow, and labs in which to explore their own genetic anomaly and the mysterious disease that killed the ship's colony
This week, I'm juiced about Shadows in Flight by Orson Scott Card. Ender's Game is one of my favorite-est books ever, and the parallel series Ender's Shadow is thus very special to me. The last book was released several years ago, and left the main characters in an at once dire and hopeful situation. To say that this followup is highly anticipated is an understatement. 🙂 It's is a long time coming.
Has: Hallowed by Cynthia Hand
For months part-angel Clara Gardner trained to face the raging forest fire from her visions and rescue the alluring and mysterious Christian Prescott from the blaze. But nothing could prepare her for the fateful decisions she would be forced to make that day, or the startling revelation that her purpose—the task she was put on earth to accomplish—is not as straightforward as she thought. Now, torn between her increasingly complicated feelings for Christian and her love for her boyfriend, Tucker, Clara struggles to make sense of what she was supposed to do the day of the fire. And, as she is drawn further into the world of part angels and the growing conflict between White Wings and Black Wings, Clara learns of the terrifying new reality that she must face: Someone close to her will die in a matter of months. With her future uncertain, the only thing Clara knows for sure is that the fire was just the beginning.
Hallowed will be my choice for this week – I loved the first book which really was a refreshing take on Angels.
So, what do you think of our new feature? Are any of the books we are drooling over among your Sunday Cravings?