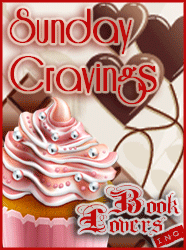 Hello my fellow Book Lovers! How was this week for you? Mine consisted mostly of drama, real cold weather and then some more of the same. Thank goodness a new week starts tomorrow, where let's just hope that the weather won't be that bad… Honestly, it's so cold that even in the thought of going out makes me shudder!
The next week isn't really heavy on new releases, but there are still some books that I honestly can't wait to get my hands on! So, let's see our Cravings for the week to come!
Stella: I've Got your Number by Sophie Kinsella
I've lost it. The only thing in the world I wasn't supposed to lose. My engagement ring. It's been in Magnus's family for three generations. And now, the very same day his parents are coming, I've lost it. The very same day. Do not hyperventilate Poppy. Stay positive!!

Poppy Wyatt has never felt luckier. She is about to marry the ideal man, Magnus Tavish, but in one afternoon her 'happy ever after' begins to fall apart. Not only has she lost her engagement ring but in the panic that followed, she has now lost her phone. As she paces shakily round the hotel foyer she spots an abandoned phone in a bin. Finders keepers! Now she can leave a number for the hotel to contact her when they find her ring. Perfect!

Well, perfect except the phone's owner, businessman Sam Roxton doesn't agree. He wants his phone back and doesn't appreciate Poppy reading all his messages and wading into his personal life.

What ensues is a hilarious and unpredictable turn of events as Poppy and Sam increasingly upend each other's lives through emails and text messages. As Poppy juggles wedding preparations, mysterious phone calls and hiding her left hand from Magnus and his parents… she soon realises that she is in for the biggest surprise of her life.
I love Sophie Kinsella books! I somehow missed the news that a new one would be released soon, so it's a great surprise! Will have to check out what's it about, but I just love her funny and light writing 🙂
Anna: The Fine Art of Truth and Dare by Melissa Jensen
"Pretty in Pink" meets "Anna and the French Kiss" in this charming romantic comedy
Ella is nearly invisible at the Willing School, and that's just fine by her. She's got her friends – the fabulous Frankie and their sweet cohort Sadie. She's got her art – and her idol, the unappreciated 19th-century painter Edward Willing. Still, it's hard being a nobody and having a crush on the biggest somebody in the school: Alex Bainbridge. Especially when he is your French tutor, and lessons have started becoming, well, certainly more interesting than French ever has been before. But can the invisible girl actually end up with a happily ever after with the golden boy, when no one even knows they're dating? And is Ella going to dare to be that girl?
I just love contemporary YA novels and this one sounds like just the right book for me! Light and fun and well, sweet! Can't wait to get my hands on it!
What's your Sunday Cravings about this week?
And well, that's a question to satisfy my own curiosity, but, is it snowing where you live?