Welcome or should I say Howdy! Yes you've heard right this week in our new edition of  The Good-The-Bad-and-the-Are-You-Kidding-Me? we'll be talking about cowboy covers! We'll be honest this post was inspired by Susi's cowboy addiction of the week. Let's say she's been gobbling down Lorelei James books and I fear we've lost her to the Cowboy-Fever *wink*
So what makes a good Wild Wild West cover? We aren't sure but while we thought about it we came up with some genre tropes that cover artist love to use. Some book would actually fit more than one trope but we choose the most fitting one. So buckle up ladies and come take a ride with us. Yeehaaa!
1 The Hat
What would a cowboy be without a Stetson to accompany the tough as nails look.
Caro:
I really like the
Maya Banks
cover, it's pretty and not overdone. On the other hand we have the
Quint
cover with not 1, not 2…but 3 cowboy hats!
(and boots of course they should be boots)
. I don't like this cover much. For once the guy looks like a schoolboy with a backpack on. And we can't read the title well. No just meh!

Susi:
I do agree- the cover
Songbird
over is great. I love the Hat and how it blends with the background. Just great. LMAO about the backpack- I think he should look all manly with gunholder without guns. I don't like the girls hat and the makeup is too much for her eyes. LOL Kind of distracting
Caro: Suuuuure a gun holder in case he has to kill a horse who'd have stolen a sugar from his pocket
2. The Pose
We all know that cowboys are all strong and manly and how would you show that? Easy peasy, use The Pose. You all know what we mean.
Susi:
Can someone say yum yum yum I want to lick those covers please. Seriously, when cowboys look like that I want one for myself. I adore the
Corralled
cover. The dude is hot and the whole setting looks awesome. Now I just need to like horses- which I don't. That could pose a problem when I move in with him. *sigh*
The Saddled and Spurred
cover is okay. It's too blue and the guy is lazy and well blue. LOL
Caro: Well I agree the cover of Coralled is pretty hot! But if you only listen to thse covers you'd think cowboys just spent all their time waiting to be photographed! LOL Yes they look hot but they could at least pretend they're occupied 😉
3. The Nature
The Cowboys need the land to work on so nature is an essential.
Caro:
To be honest most of the covers which fit this category are often boring…such at the
One Lucky Cowboy
cover. But I do like the
Bridegroom
cover. He has a lot of sex-appeal NOM NOM.
Susi: Okay perhaps there is not so much nature on the Bridegroom cover but I do adore the guy. He looks all scruffy and nice. The One Lucky Cowboy cover is off. He is so shiny and I still don't like the oily dudes but I also think it's such a weird contrast to the nature on this one. Perhaps we should think he''s working so hard. *shrug* And yep booooooooooooooring.
4. The Horses and Horse Gear
Cowboys need to ride so well horses are essential. Ever good cowboy needs one.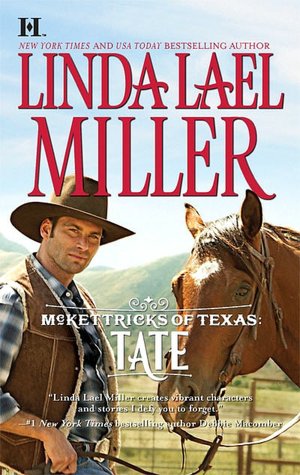 Caro:
OMG NOM!!! The
Sarah McCarty
cover is just SO pretty. It's hot and simple at the same time. I love that it's not ovedone. 2 thumbs up!
The Miller
cover isn't bad, it's well done but it's not to MY taste. He looks way older than he is and it reminds me of cowboys from the 70's. No thank you.
Susi: I do so agree. The Caine's Reckoning cover makes me all goey inside too. Love love. And well the Miller cover make me cringe. He looks like a real cowboy and he actually threatens to burst my naughty little cowboy fantasy. *looks away real fast* And did I mention I don't like horses? LOL
Caro: I guess it's not the right time I do like horse…in my plate? *runs and hide*
Susi: Bwahahahaha, if I would eat animals…..won't finish that sentence. 😉
5. The Title
What would the world be without Cowboy puns? Well boooooring.
Susi:
I still remember when I read Rode Hard, Put Up Wet and bf asked me what I was reading. LMAO That was awkward I tell ya. But he just made that lifting eyebrow face and said something like perv. But well better than telling my granma. Bwahhaha.I do kind of like The Ride- Studs in Spurs cover even though the title makes me roll my eyes so hard. LOL
Caro: LMAO those titles are often very dirty and very funny. It's ok hon we all know you're a perv! *wink*. I love the black and white cover. =) Ride isn't bad, it's even sexy. But apart from the title it would be hard to know it's a cowboy book 😉
6. The Boots or Belt buckle
All Cowboys and Cowgirls need the right Wild West attire and we know what that means.
Susi:
Okay anyone else thinking of How I met you Mother when you look at that
Carolyn Brown
cover? I do admit that the girl wears them with more style than Ted. I don't like the pink title thing. Or perhaps it should tell us this is a ChicLit cowboy book? No idea. The
Try
cover has a huge bellybutton on it so I say meh. Yuck!
Caro: LOL I forgot about Ted's cowboy boots! LOL Indeed that seems fitting ;). I don't like this cover much, way too many colors and too many things happening. I think it would have worked without the Pink rectangle.
Bwahah I knew we'd be having a bellybutton talk again sooner or later wink*. Well the cover of  Try makes me think of the American Pie movie posters. ⇐ yes random. Not your typical cowboy cover though. *shrug*. I guess I like men on my covers better 😉
Conclusion from us both:
I think we both agree that Lorelei James in addition to having the best cowboy stories, also has the best cowboy covers! If you like your cowboys sexy as hell you should definitely give her books a try!
Which is your favorite Western trope?
Anything you love on your cowboy covers? Or something you can't stand to see anymore?