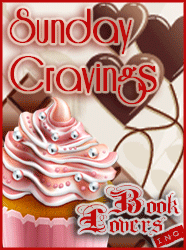 Hello my fellow Book Lovers 🙂 Another week has come to an end and I really hope that each and everyone of you have a wonderful weekend! Publishers continue to tease us with the incredible amount of books that are scheduled to hit the shelves this week as well and from all indication, March will be a really busy month bookwise. Honestly, I just can't keep up with all the amazing books that are out every day.  So, here is what caught our eye from next weeks scheduled releases 🙂
Lea: Dire Needs by Stephanie Tyler
The full moon is their mistress. They are predators of pleasure and pain. Feared by humans, envied by werewolves, the Dire Wolves are immortal shifters, obeying no laws but their own bestial natures. Once they were many, but now only six remain, a dangerous wolfpack forever on the hunt…

Rifter leads the pack, embracing the lifestyle and ethics of an outlaw biker even as he battles an ancient enemy who has become a new, powerful force. But with his Brother Wolf raging inside him, howling to be unleashed, he needs to satisfy his hungers. And when he meets a drop-dead gorgeous blonde drinking alone in a bar that caters to both human and inhuman, Rifter's primal instinct is to claim her.

Gwen has her own desires, long unfulfilled. She hopes a passionate night with the leather-clad, Harley-riding biker will ease her suffering. The seizures that have wracked her body her entire life are incurable—and they're killing her.

But none of that will matter if Rifter can't stop the growing threat to them all–trappers who are determined to enslave humankind and use the Dire wolves as part of their nefarious plan.
I'm currently reading Dire Needs and it's quite awesome so far!
Alisha: Deep Dark Secret by Sierra Dean
Secret McQueen has hunted vampires, werewolves, and every conceivable supernatural menace-to-society. Seen it all? Not even close. When the queen of the were-ocelots comes to her for help finding a missing girl, the half-vampire/half-werewolf soon realizes how much she has to learn about the things that go bump in the night.

The case of the missing cat is one thing. Pile it up with her new duties as a Tribunal Leader, her tenuous position as mate to the king of the Eastern werewolves, and a slew of new (and unwelcome) supernatural abilities, and Secret is once again in familiar territory. "Way" over her head. But for this multitasking half-breed, it's business as "un"usual.

What knocks her for a loop, though, isn't her lover's intoxicating kiss. It's the missing memories rushing at her from out of nowhere, signaling a rapidly approaching fork in her destiny. Her choice will affect not only her life, but her love.

Warning: Contains a werewolf king with wandering hands, a creepy English professor with nefarious plans, and one hell of an unexpected gala evening at Columbia.
This is such a fun series, and Secret McQueen is such a fun protagonist. I simply must know what happens next in her crazy, vampy, werewolfy, bounty hunter-y world.
Alisha and Anna: Discount Armageddon by Seanan McGuire
Ghoulies. Ghosties. Long-legged beasties. Things that go bump in the night… The Price family has spent generations studying the monsters of the world, working to protect them from humanity-and humanity from them. Enter Verity Price. Despite being trained from birth as a cryptozoologist, she'd rather dance a tango than tangle with a demon, and is spending a year in Manhattan while she pursues her career in professional ballroom dance. Sounds pretty simple, right? It would be, if it weren't for the talking mice, the telepathic mathematicians, the asbestos supermodels, and the trained monster-hunter sent by the Price family's old enemies, the Covenant of St. George. When a Price girl meets a Covenant boy, high stakes, high heels, and a lot of collateral damage are almost guaranteed. To complicate matters further, local cryptids are disappearing, strange lizard-men are appearing in the sewers, and someone's spreading rumors about a dragon sleeping underneath the city…
Alisha: This is the first in a brand new series, but it has all the elements that makes it sound like a winner. First, the author is solid (she wrote the october Daye books as well as the Feed series under the Mira Grant name….though I'm not sure which, if any, is the pseudonym). Second, the book sounds science fiction-like, but with the soul of an urban fantasy. The protagonist, Verity Price, sounds like a firecracker, like lots of snarky, badass, irreverent fun. And lastly (though it has nothing to do with the story: the awesome cover, by artist Aly Fell. It's got the feel of an early Sirantha Jax cover (done by the amazing Dan Dos Santos).
Anna: I have only heard good things about this author and this brand new series sounds exactly like my cup of tea. I can't wait for it.
Caro: Fair Game by Patricia Briggs
They say opposites attract. And in the case of werewolves Anna Latham and Charles Cornick, they mate. The son-and enforcer-of the leader of the North American werewolves, Charles is a dominant alpha. While Anna, an omega, has the rare ability to calm others of her kind.

Now that the werewolves have revealed themselves to humans, they can't afford any bad publicity. Infractions that could have been overlooked in the past must now be punished, and the strain of doing his father's dirty work is taking a toll on Charles.

Nevertheless, Charles and Anna are sent to Boston, when the FBI requests the pack's help on a local serial killer case. They quickly realize that not only the last two victims were werewolves-all of them were. Someone is targeting their kind. And now Anna and Charles have put themselves right in the killer's sights…
Let's be honest I'm always craving the next books by this author. I love Charles and Anna and I can't wait to see what will happen to them next. They are such a strong and amazing couple
That's it from us! What about you?Which are your Sunday Cravings?Do you think you can keep up with all those amazing titles that just keep hitting the shelves every day? (I know I can't :))