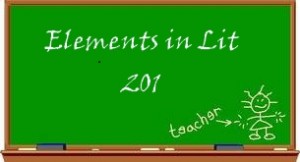 We've covered a little bit of all three items mentioned in the title in previous Genre and Elements posts, but as I'm reading Wicked as They Come by Delilah S. Dawson, the main character makes a statement about "[being] transformed into a curvy Victorian bombshell. Or a Gothic bombshell…" She continues on to describe the Gothic as "decidedly dark and sexy…" It got me thinking about the subtle differences between these styles of dress. Moreover, the book has a definite Steampunk overtones, with each 'Bludman' or 'Pinkie' having a clockwork animal in their charge. What better way to experience the differences (or similarities) than with pictures!
So, let's start the comparison: The Victorian Era coincides with "Queen Victoria's reign from 20 June 1837 until her death on 22 January 1901" (source: Wiki) (Wicked as They Come is set in the year 1904, but is in a parallel world, which would seem to loosen the time parameters). Gothic literature had a much earlier start than that, arguably originating in 1764, with The Castle of Otranto. In fact, by the Victorian times, Gothic literature was being overly criticized and had made way for the Romantic movement, followed by the Aesthetics. How then could these two differing time frames be compared?
I think (and this is just  my personal opinion) that it's more the essence of the two eras that are blended together. The certain way of dressing mixed with the creepier feel of the the Gothic novel, as well as the foreboding quality of the associated architecture.
In fact, it was during the Victorian era that Gothic Revival building  
"became increasingly significant."
Perhaps, the author was referring to more modern interpretations of "Gothic", along the lines of the "Goth subculture." This would be the dark, "eroticized fashion", with black clothes, hair, nails, etc. But I prefer to think of the more Edgar Allen Poe version, with drafty old houses and thunderstorms and monsters.
With Steampunk, we get the fashion sense of the Victorian era and the technology of that time…to a degree. Steampunk has only been around for about forty or fifty years, but it takes us back in time to when the industrial revolution was in full swing. More modern, technically inclined minds can retrospectively look at the mid to late 1800's and say, "hey, wouldn't it be cool if…" cue the creation of: zeppelins, goggles, and way more. Truly, it's a false, or alternate sense of history that we get from reading Steampunk novels.
BUT, it gives the modern person (woman?) an excuse to dress up in something that would only otherwise be seen at Halloween parties. That's a win in my books.
The Gothic fiction from way back when was dark and scary, but its purpose was to titillate female readers (Poe, Shelley, Stoker, et al were certainly good at that!) It only stands to reason that the mode of fashion is highly complimentary to the women also. Add in that the Victorian era, popular as a setting in Steampunk tales, was ruled predominantly by a woman, we see how these ideas and times find their common ground. Sure there are lots of gadgets for the guys (and nice looking fashions too) but this combination of literature, clothing, and grand buildings seem to speak to us girls specifically.
Do you agree on my methods and conclusions in assessing these three things? Do you all enjoy Gothic architecture as much as I do? Can you name any other similarities or point out any differences that would separate Steampunk from Gothic and Victorian elements? On a parting note, I wouldn't relish the thought of getting laced up in a corset everyday, though once in a while might be okay. I'd be happier buying a nice Gothic Revival castle and sitting around reading spooky novels, looking out over the darkening sky 😉
Here are some additional cool resources:
-An online store for Steampunk fashion: Clockwork Couture
-Lit learning: Elements of a Gothic novel
-A neat video showing variations on Victorian era clothing: