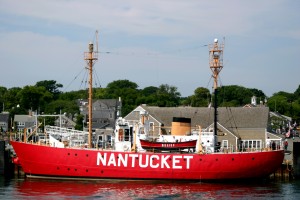 Today, we're taking a trip to the island of Nantucket in Massachusetts. I started my search at Stella's request, who wanted to see what this area looked like after reading Barbara Wallace's Weekend Agreement. Once I had found a few pictures though, it began to feel familiar to me, so I went in search of more info.
I went looking for movies that were filmed there, but it turns out the ones I thought were filmed in Nantucket were filmed elsewhere. I did discover it to be the setting for the '90's TV series Wings.
Then I looked for other books set in Nantucket. I couldn't find a large list of those either, though I did find one reference to Elin Hilderbrand as "Queen of the Beach [or Summer] Novel" and that her books are (almost) all set on Nantucket Island.
Nantucket is close, geographically speaking, to other well known vacation spots, like Martha's Vineyard and Cape Cod. And like those places, sits  in the Nantucket Sound and the Atlantic Ocean. It has a prestigious settlement and lots of famous names that have or do call it home. Let's see why:
Though the book is a couple of years old, I'm including a trailer in this post, so you can see a little bit of why Nantucket is so gorgeous, complete with crashing waves and all!:

What do you think? It seemed many of the books and movies I researched took place in Wilmington, North Carolina but I think maybe the lack of Hollywood or bookish attention gives Nantucket a more exclusive feel, don't you? So, if I were taking names for a beach house rental, who'd be with me?!