Today we are happy to welcome to BLI erotic romance author Justine Elyot, who has written several dozens of erotic stories and released in January at Carina Press a unique blend of erotic sci-fi, thriller and romance story: Under His Influence. I thought it was about time we got to know Justine a bit better, so please give her a warm welcome and read on, you could even win one of her books! 😉
Stella: Hi Justine, welcome to Book Lovers Inc! Can you please tell us a bit about yourself?
Justine: Well, whenever I do the internet personality-quiz memes, I come out as INTJ, the moon, or Professor Snape. So that's me, basically – although I don't think Professor Snape would ever do a personality-quiz meme, so…
Stella: Describe a typical day of writing? Are you a planner or pantser?
Justine: I am an absolute pantser. I can't work to a plan. It changes constantly, because my stories tend to take on lives of their own. Typically, I do my writing mid-to-late morning and my thinking/editing/admin in the evening.
Stella: What do you think is the difference between a reader and a real Book Lover?
Justine: I tend to think all readers are book lovers, because they are giving their time and attention to the books. Perhaps there's a difference, though, between readers and people who know that they will never in their entire lives get around to reading all the books they want to read, unless they cut out some trivial activities like eating and sleeping. I'm a bit like that.
Stella: You have penned a few dozens of erotic romance/erotica stories, what attracted you to this genre? What makes it special?
Justine: I started by writing fanfiction and I think most fanfiction writers are motivated by the desire to bring their favourite characters together in, shall we say, intimate situations. It took me months to steel myself to write that first sex scene, though – but once I started, I couldn't stop. It comes pretty naturally, I suppose.
Stella: Your latest release Under His Influence was released in January by Carina Press and is described as an erotic thriller/romance/sci-fi novel; can you tell our readers what they can expect of Under His Influence and what does this unique blend of genres give as a result?
Justine: Readers can expect the unexpected! It's a very difficult story to describe without giving too much away in terms of spoilers, but I would just caution people not to take anything they read near the beginning at face value. Certain characters are not what they seem. As for blending genres, I think it's inevitable that not every story is going to fit into a box. Look at the most popular TV shows – they all blend action, romance, angst, maybe some sci-fi or fantasy. I particularly admire the publisher, Carina Press, for understanding this and taking on stories that are a little bit different.
Stella: Can you tell us any behind the scenes secret related to Under His Influence? (either to the writing process, or some tidbit about the characters that didn't end up in the final version)
Justine: I can tell you that the central male character, John, was quite heavily influenced by a Dr Who villain (though he's different in many ways).
Stella: Can you summarize Under His Influence for us twitterstyle (140 characters or less)?
Justine: Dark, erotic sci-fi full of twists and turns – your expectations will be challenged.
Stella: Now can you tell us 3 reasons why people should read Under His Influence?
Justine: It's a roller-coaster ride of a story with one of my favourite female characters (Mimi) and some jaw-dropping moments.
Stella: What shall we expect from you, what is next on your schedule?
Justine: Publications-wise, I have the first in a series of novels about the tangled love lives of orchestral players out at the end of the month – Highly Strung, from Total E-Bound.
I'm writing several different things at once (as usual) but don't have contracts for any of them yet, so that's a wait and see…
Stella: You are a very prolific author, how do you do it? Does inspiration come to you all the time or do you have a rigourous writing schedule? What is your secret?
Justine: It's a bit of both. I do have a rigorous writing schedule and I hold myself to tight deadlines. I find that the more I write, the more I want to write, so the ideas flow right along with the word count. I have a document, pages and pages long, of story ideas for the future, but usually abandon them in favour of whatever's flavour of the month at the time.
Stella: What kind of books/genres do you like to read? Any favourite authors/novels you'd recommed?
Justine: I have to confess here that I mainly read Victorian novels, plus a bit of literary fiction if I get a good recommendation. Dickens is my main man.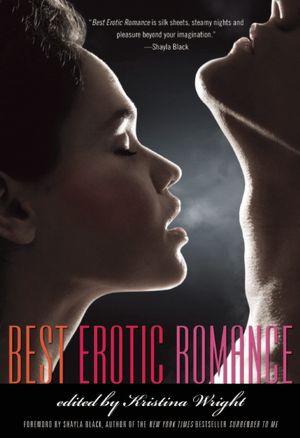 Stella: If you could try your hand at another genre, which one would you like to try?
Justine: Ah, I'm on the case already. I'm plotting a historical novel.
Stella: Wow, congratulations! Sounds exciting! I bet it will have steamy scenes as well 😉 What advice would you give to readers who haven't read any erotica stories yet, how, with what should they dip their toes in the steamy waters?
Justine: There are so many wonderful anthologies available now – truly, there is something for everyone. I'd recommend perhaps having a look at something like Best Erotic Romance, edited by Kristina Wright, published by Cleis Press. If you know you like a bit of kink, there are lots of BDSM and spanking-themed anthologies too, such as Rachel Kramer Bussel's Please Sir and Please Ma'am. The Black Lace Quickies collections are good, too, as tasters.
Stella: Can you share with us some little secret trivia, something that not many people know about you?
Justine: I have lived at 22 different addresses.
Where to find Justine:
Website | Blog Twitter | Facebook | Goodreads
About the Book:
Purchasing Info: Goodreads, Author's Website, Amazon, Barnes & Noble

Under His Influence by Justine Elyot

Anna Rice is avoiding a coworker's advances when she encounters enigmatic John Stone at a trendy London bar. With his impeccable suits, salt-and-pepper hair and suave demeanor, John is unlike any of the boys Anna has dated in the past: he's definitely all man. It's not long before Anna is head over heels in love, and experiencing out-of-this world erotic dreams.

Reporter Mimi Leblanc is wary of her best friend's latest romance. There's just something about John… But nothing Mimi digs up about him can deter Anna. Determined to protect Anna, Mimi continues her investigations-and what she uncovers about John is the last thing she ever imagined. But perhaps even more shocking is her own growing attraction to him…
~~~~~~~~~~~~~~~~~~~~~~~~~~~~~~~~~~~~~~~~
~*~*Giveaway*~*~
Justine has generously offered an ebook copy of Under His Influence to one lucky commenter!
All you have to do is leave a meaningful comment about the interview or tell us: who is your favourite sci-fi villain?
(You can read our full giveaway policy here)
Please be sure to include a valid email address in the comment form (need not be in the actual body of the comment).
This giveaway is open to all!
Giveaway ends on Saturday, April 28th, 2012; we will announce the winner on Sunday.
Good luck!