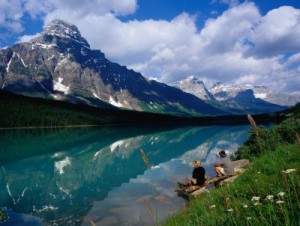 I have to admit, I know very little about New Zealand. What I have experienced has been through friends' travel photos, which were stunning. In fact, in searching for images, I found more often than not, the pictures were from either sites offering desktop backgrounds or on travel sites. Why? Because New Zealand has to be one of those perfect blends of lowlands and mountains, land and water that is pure fodder for photographers! Let's take a look and see for ourselves:
For reading material, try Faye Robertson's Kiss and Make Up, which takes place all over New Zealand 🙂
So, opinions? Have you been to NZ? Would you go, if you could? Do you know of other books that feature this beautiful island?