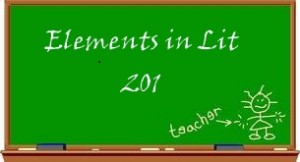 It's been a while since I've posted one of these "lessons" and it will probably be the last one for quite a while to come, so it seemed fitting that we talk about endings.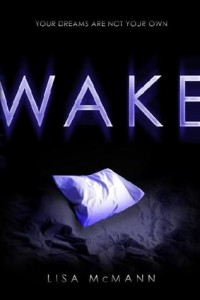 With so many resources online these days and easier access to the authors, for the most part, us readers know ahead of time if a book will be a stand-alone or if it will be X part of a series, right? But what about when you read something and you feel that there's no resolution, yet you know there will be no more? Or, probably worse than that is if a book that was mostly just okay to begin with ends on a cliff hanger? What do you do?!
I've come across both of these situations over the last couple of years. In the first scenario, I was reading Lisa McMann's Wake trilogy. They were quick, intense reads but I felt that the ending left room for a fourth book. I had the opportunity to speak with Lisa about it and I mentioned how I felt that Jamie's story wasn't done, it couldn't be left like that. She was surprised by that. Looking back, I wonder if it was my own desire for a happy ending that coloured my interpretation of it?
On the other side of the coin lies Fifty Shades of Grey. I hate to give it any more press time than it deserves, but it's the perfect case in point. By the time I'd reached the end of book one, I had no more desire to continue reading it, with its bad grammar and silly ending, but alas, it left the story in such a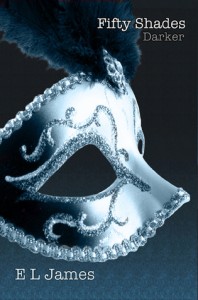 manner that I felt I had to know what came next. (I wish I hadn't.) Thankfully, Fifty Shades Darker was even more badly edited and reduced the storyline to a hot(ter?) mess that I didn't feel that same compulsion to read the last installment.
Fortunately, books come with all kinds of different endings. For the HEA, we may have our hearts torn out several times before we get to the final page, but even when things look so dire, so virtually unsalvageable, we can still hold onto the knowledge that the hero and heroine will find their forevers, right?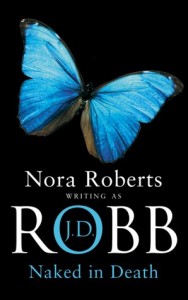 But if you're not big on the romance front, plenty of novels, like mysteries will give a satisfactory conclusion, with the bad guy safely behind bars. Even books within series', like those by J.B. Robb, Kathy Reichs, Patricia Cornwell, (and many) more have a certain continuing back story, but each has the ability to be read on its own.
Now, I want to know, how do you all like your books to end? Do you prefer single books where you don't need in depth character knowledge or a running history? Or do you become wholly invested in the heroes and heroines that you constantly need more from them? How do you feel when a book doesn't deliver the HEA that you so desire?
And thanks for joining me on these not-degree-worthy lessons! It's been a blast researching some of these topics and I hope that down the road more inspiration will hit 🙂