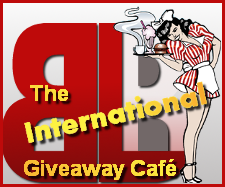 Good morning all and welcome back to another round of bookish giveaways from around the world. I hope you're all enjoying the weather this weekend and have finally gotten a break from the humidity, like we have here in Canada. Hopefully, you'll be able to get some reading time in while being glued to the TV for the Olympic Games. I'm looking forward to watching some tennis. How about you?
And, remember to let us know if you've won anything recently; the Book Lovers would love to hear! At Book Lovers Inc., it's our pleasure to share the bookish love! Good luck to everyone and hope you enjoy the rest of your weekend!
Here's the fine print for entering your link:
Guidelines:
If you have a giveaway you would like to share with our other readers, the rules are simple:
1. The giveaway MUST be available to international addresses (Book Depository does count)
2. Add your link below, in the format shown. (Please use the URL for the contest post, not a general blog URL; you don't want to make it tricky for others trying to enter)
3. Expired contests will be removed during my weekly cleaning, but remember to come back with any new entries
4. Add our blog button to share the love even more! (Not required but we'd sure appreciate sharing the word even more 🙂 )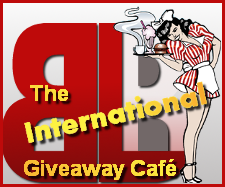 In the spirit of global participation, we hope you'll join in and show those limited giveaways that there are definitely benefits to opening up to the whole world!
We will repost the link list each week and keep the giveaways that are still running at that time.