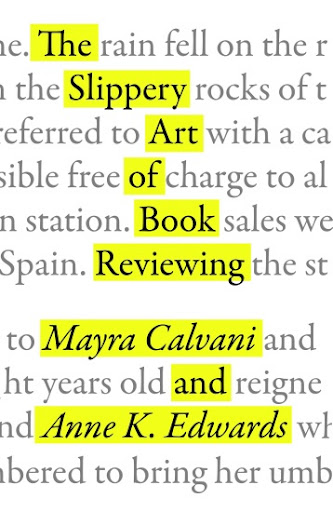 You take your coffee with cream and sugar. But how do you take your book reviews?
Judging from the proliferation of book blogs and book collection sites like Goodreads and LibraryThing, it seems like folks love a good book review. These resources are seemingly more earnest and "pure" in their origins and aims—after all, no one pays Goodreads users to record their random book thoughts. I assume that, because such (hobby/informal) book reviewers are in it for the love of reading, the reviews are meant to express honest thoughts about one's reading experiences, free of clever lines deliberately included for just to be blurbs for book covers.
But when one chooses to share their book opinions in a public forum, I'd also think the opinions of the review readers matter.
SO that brings me back to the original question of what characteristics you most favor (or dislike) in your book reviews. As a reader of reviews myself, I don't particularly care about the length of a review; I've seen some fairly brief ones that get to the heart of what makes the book enjoyable or distasteful. I like when the reviewer's personality shines through; it makes the review feel more like a chat between pals. In fact, that is partly why I'm such a big fan of the dual/tandem book review; it's as far from formulaic as you can get. And in general, I don't mind a low-scoring review…as long as it doesn't fall into author bashing. Hopefully, there's always a recognition of an author's blood sweat and tears in writing any book, no matter the public reception. (And even if there are personal grievances with the author, is a book review the best place to air those concerns?)
But enough about my thoughts; what I really want is to hear about yours:
What kinds of expectations do you have for any review that you read? Do you most often read reviews before or after you've read a given book? Do you look to have your opinions confirmed or challenged? What are your feelings on spoilers in reviews? Do you pay more attention to the rating given to a book, or the commentary (reasoning) behind the rating?
Inquiring minds wish to know! ^_^