Hey Everyone!
Today let's talk food. Or rather romances where food plays an important role. I'm sure you have come across some of those stories where either due to the hero's or heroine's job creating meals, cooking and/or baking, sampling food features heavily in the story, almost like an additional supporting character.
I remember the first such novel I read, it was Summer Desserts by Nora Roberts. The heroine (Summer) was a pastry chef and her sweet creations provided plenty of sinful tasting opportunities for the hero 😉 After that first delicious book it was drought for a few years and it is only now that I find myself surrounded by delicious-looking and sounding books once again.
There is Amanda Usen's Scrumptious and Luscious, which not only feature chef heroines, but due to Amanda Usen being a chef herself her descriptions of cooking were luscious and the most basic ingredients came to life with bursting colours and tantalizing scent. As I said in my review of Luscious:
"Meals became art and their sampling and enjoyment poetry. Luscious definitely lives up to its name: through her writing Amanda Usen enchants the reader with such succulent descriptions of the meals that even those who lack any imagination or creativity when it comes to cooking can see and smell those culinary creations. So be warned, do not read this book while dieting or being hungry, you'll just torture yourself!"
(and besides their yummy titles have equally delicious covers as well 😉 lol)
Then there are some of Entangled Publishing's culinary treats: first came Table for One by Ros Clarke, which was a delicious bite of a story with its mere 52 pages. It featured a brooding but oh so creative sexy chef and a restaurant critic heroine (what I would give to have her job 😉 lol), and as I wrote in my review of Table for One:
"If you only have half an hour or an hour and want to sink your teeth into a well developed entertaining story Table For One is the perfect choice, I'm sure you won't find anything lacking with the story, though you most certainly will be left craving some delicious treats 😉 Table For One is an explosion of the senses, a virtual orgasm for the taste buds. […] a culinary and sensual experience".
And their latest release in their new Bliss line: Sugar Rush by Rachel Astor, whose tagline is "There's nothing quite like your first bite." 😀 The heroine not only owns a candy shop but is a chocolatier as well, yum! Can you tell I'm excited to read it?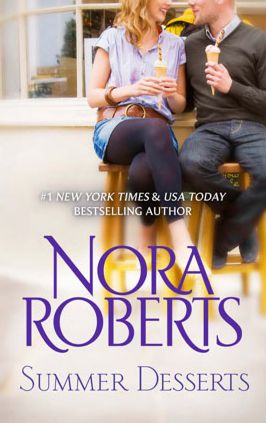 Besides the enjoyment of reading about food I also believe that it can be highly erotic and conducive to romance to have the hero/heroine discover and enjoy food together. And what's even better? If the book contains some recipes I can try out later 😉
Do tell me,
Do you like to read about food in your romance novels?
Any great culinary romances you could recommend?
Do you like to see chef, baker, waiter/waitress, pastry chef, etc. heroes/heroines?
ps. I found these lists on Goodreads when I searched for Sweet Reads, Sugar Rush and Food Romance. And these on Amazon when I browsed Food Romance and Chocolate Romance.